Businesses in some industries are able to run the same way today that they did decades ago, but the stunning rise in technology has definitely changed the way some companies approach employee management. Restaurants are a complex business that have benefited from modern tech in what may be surprising ways.
To the casual diner, a restaurant today may appear no different from those of even the recent past. But check out behind the scenes, and you'll see that technology has allowed restaurants across North America to change how they manage their employees.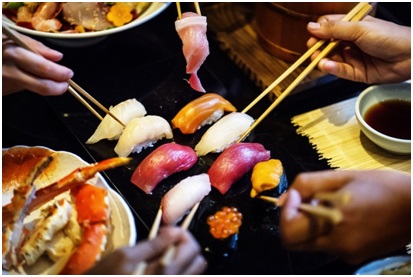 Let's take a closer look at how modern solutions like employee scheduling software help employers get more from their restaurant's employees.
Less Wasted Time for a Better Schedule
One of the most frustrating and time-consuming tasks a restaurant employee can get is creating a schedule that meets the separate needs of every employee — it's difficult to sort out so many moving pieces, and even after the struggle most staff have a gripe or two about their hours.
Now, you can get shift scheduling for your restaurant that's automated, so it takes up to 80% less time to create a perfect schedule that works for all your staff. This will free up your staff so they can work where they're most effective, as well as keep them energized during a shift.
Staff Feedback
Employee management software has a dedicated space where each employee can rate their shift and tell their manager how they think it went in their own words. This way, issues they may have get addressed before they can build up to become problems.
Plus, it lets them feel listened to and empowered. Managing any team means understanding their perspective, and employee scheduling software makes this easy.
Total Data at Your Fingertips
In addition to staff perspective, employee scheduling software allows managers to see at a glance all the statistics underlying their operation. Figures like total sales, labor costs and other statistic indicators of economic health can all be seen from wherever you are — the Cloud-based manager-facing dashboard is accessible from any location, and it gets updated in real time.
It's easy to compare each statistic against past months, or against other restaurant locations. Everything that an executive could want to know is immediately available. Knowledge is power in business like in all else, and the right software gives you the knowledge required to manage a work team.
Streamlined Communication
Finally, teamwork requires communication and employee scheduling software makes keeping connected easy. Group chats can be configured as needed, so managers don't need to waste time and energy communicating unnecessarily with certain staff.
They can send one-way messages too, which allows any staff to receive information but disables responses — this keeps the team informed while helping to avoid those needlessly time-consuming, never-ending replies.
Contemporary restaurateurs are smart to incorporate modern technology to drive results where possible, and employee scheduling software is just one great example of new tech that delivers better results for the entire team.