Fashion is constantly on the move; seasons change and trends change just as often. Unless you're rich, it's almost impossible to keep up – but there are strategies out there that can help your completely refresh your wardrobe. All you have to do is think creatively, and the next thing you know you'll have a new wardrobe at your disposal to have fun with.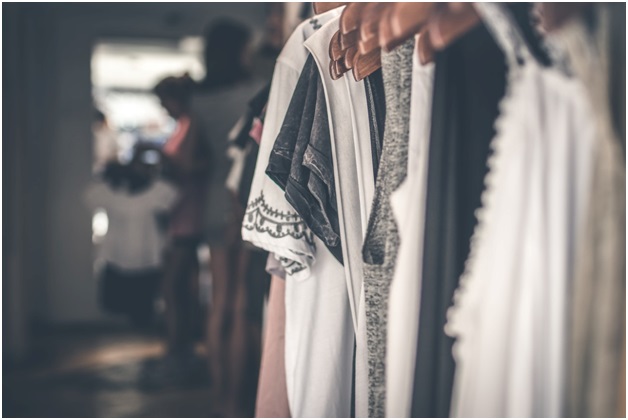 Take Stock and Sell
The first most important step of this process is to take stock of what you have and consider if there's anything you are willing to part with. Not only will this help you de-clutter and clear up some space for new clothes, but you can also sell your unwanted items so that you can fatten up your wallet for future purchases.
Don't forget to search through your jewelry box and sell your gold and jewellery that's become out-dated and unwanted. You can get a decent amount of money for these trinkets, especially if you have any gold jewellery that you'd like to sell.
Do a Clothing Swap
Instead of selling your unwanted clothes and accessories, consider hosting a clothing swap event with your friends. Invite everyone to bring their stuff over and have everyone swap their unwanted goods. You can even offer drinks and snacks, or play some fashion-related party games to make it even more fun.
Not only is it a great way to get great new stuff for a refreshed wardrobe, but it's also a great excuse for you to get-together with your friends, share fashion ideas, and spend quality time together!
Get Creative
Not everyone feels confident enough to use scissors or a needle and thread to alter their clothing. But if you do, it's time to get creative and cut, snip, and sew in order to turn old clothes into something new.
For example, you could cut an old pair of camo jeans into a new pair of shorts, or cut out a new neckline of a shirt that's lost its charm. Get inspired by checking out what other people have done online – Pinterest is a great place to start!
Accessorize
Sometimes all it takes to refresh your wardrobe is to look at the things you have in a new light. Try mixing and matching different accessories with your clothing in order to create new looks. For example, you can add a belt to a long t-shirt, or tie on a sheer scarf to make a sweater look classier.
Shoes are another great way to completely change the look of what you're wearing. Maybe you never considered wearing those tan open-toe sandals with that white blazer, or your runners with your favorite skirt. Even if you don't think it'll look good, try it out – you may just be pleasantly surprised!
Thrift Shop
Need to add more options to your wardrobe? Consider hitting up your local thrift shop and see what hidden gems they have to offer. You can find some great, quality pieces at a fraction of the cost that you would find at a regular store.
Are you looking to refresh your wardrobe? If so, follow these above tips and you just might find yourself in love with what's in your closet all over again!