For those who haven't heard of the words consumer healthcare IT, it refers to a branch of healthcare informatics that creates a bridge between health resources and patients. The American Medical Informatics Association or AMIA defines this as a dedicated field for information on patients' and consumer's views. The people who work in this field are exceptional individuals that impact the lives of patients significantly. In this list, we will be breaking down the two things that excite consumer healthcare ITs: Expert to Patient Networks and Patient's Health Data.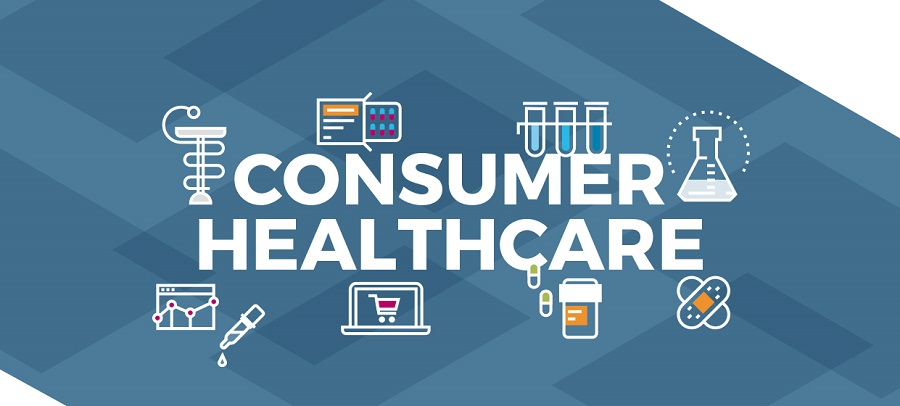 Expert to Patient Networks
Nowadays, every time people feel some pain or sickness, they automatically seek a medical opinion on google. Many do this because getting check-ups can be expensive and time-consuming, or even sometimes, people tend to be shy to share their symptoms. By simply click the keyboards, google will direct you to websites such as Mayo Clinic and WebMD. This website can be informative. However, the problem is that it is too generic. When people search for symptoms such as stomach ache or headache, it will divert you to multiple diagnoses, which can become eventually harmful if untrue. 
"Not only is this form of online diagnosis is becoming more and more popular, but many sites such as PatientsLikeMe and Chronology are also popping out. These are crowdsourcing sites where people share their symptoms and offer support to each other. Aside from these, there is also an increase in websites that connects patients with medical practitioners in the hopes of making medical knowledge more accessible," says Dr.Fuller, an online medicine specialist at Doctorspring.
However, all this begs the question; Is there a  reliable platform that connects doctors with patients? 
The answer is yes. As of today, sites such as HealthTop and CrowdMed and gaining progress in terms of connecting doctors with patients. Many doctors are willing to help patients by giving them free expert opinions for the sake of helping. There has also been an increasing point of divergence between these two. Many apps, such as Medicast is established. Medicast is like uber. Instead of booking a driver, you book a doctor for home service. All these go to show that the advancement of technology is significantly affecting access to medical care. Its impact is in such a way that quality is upheld, and the cost is lowered. 
Consumer IT healthcare personnel finds this exciting as they witness how these platforms progress. They feel that the brains behind these efforts are capable of improving the process of diagnosis through a piece of aggregate medical information. 
Patient's Health Data
When we talk about patient data, we break it down into types. First, we have the data called Quantified Self Movement. These data pertain to the information taken from the oxygen level, caloric intake, REM sleep, number of steps taken in a day, blood sugar levels, etc. 

In today's world, these data have become more fluid compared to the traditional practice of sealing it in a single hospital record. Given that the government has launched an initiative called "Meaningful Use." The Center for Medicare and Medicaid Services fortifies medical professionals to utilize the EHR or better known as the Electronic Health program to promote inter-hospital cooperation. 

Now, the question on how do we best forward in the mainstream this idea of hospitals sharing data? And how do we best incentivize individuals to be pragmatic in keep track of doctor collected and self-collected data? Currently, two approaches to answering this question. First is, Patient driven and Enterprise driven. 
Patient-Driven
Patient driven data collection refers to the approach we see in online platforms. The ever-growing crowdsourcing websites where many patients consolidate the symptoms and diagnosis is what makes it Patient driven. Several apps offer an instant analysis of data from patients as well as medication usage pieces of information.
Enterprise-Driven
Enterprise driven data refers to the collected data by medical-related professionals such as doctors, insurance workers, nurses, etc. They highly advise patients to submit their self collect data result to platforms where they will be able to connect. 
Accessibility is one of the most significant deciding factors, many are adhering to the first approach of data collection. We have seen many, and a growing number of people turn to the internet for advice on what best to do with their diseases. Having a consolidated digital file of medical history is much better than traditional paper records. 
Final Thoughts
The more the population of the world grows, the more will there be a higher demand for integrating medical care to the current technology. It is excellent that more emphasis is being placed on Patient to expert accessibility. Hopefully, more significant and useful findings will be derived from these studies to import health care. Probably, with everything discussed above, you were able to get a glimpse of what excites consumer healthcare IT professionals who are hoping nothing but the best for the industry. For healthcare providers looking for hospital risk management, contact Community Hospital Corporation for assistance.