So, you live in Denver, Colorado and you're attending an event today. Maybe, it's an important business meeting at the Central Business District, or a bachelor's party downtown. If you're thinking of ways to get there, there are great reasons you should consider hiring a limo.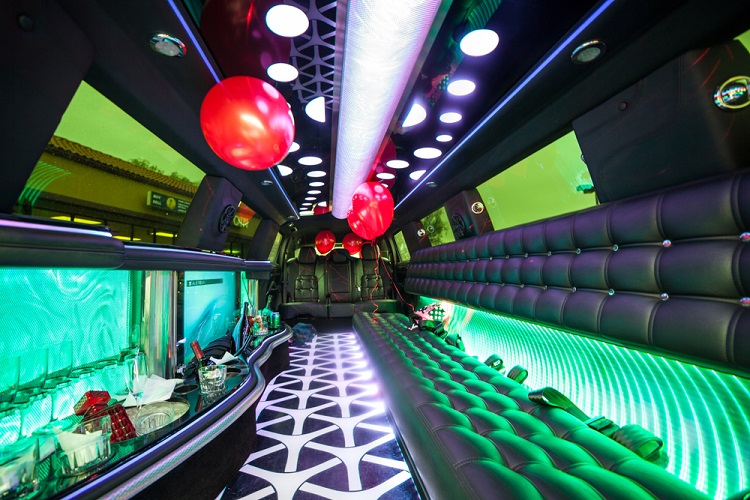 Here are some of them:
You Wouldn't Need To Drive Through Those Congested Streets
Let's face it – Colorado streets are known to be, well, congested. A Bankrate report released in 2018 ranked the state as the eighth worst state for drivers after earning a score of 18.55.  To come up with the list, the report looked at several measures: safety, cost and driving quality including commute time information, road condition reports, traffic fatality data, and gas prices.
Unfortunately, Denver is no exception. An annual roadway congestion report from the Denver Regional Council of Governments found that the hours drivers will spend yearly on the streets of the region by 2040 is 56, a whopping increase from the 33 hours this year.  According to the report, this is only the average, as those who travel during rush hours are expected to waste much more time due to congestion.
Given this situation, it doesn't make much sense to drive to your destination yourself, as a 15-minute drive may take you two to three hours instead. That's really tiring, not to mention very stressful. With limousines from Denver Limo, for instance, you and your companions can expect to get to your destination without having to drive, thanks to your friendly chauffeur.
You Wouldn't Have to Drive Under Snowy Conditions
It's not only the congested streets you have to deal with if you drive in Denver. It can snow like crazy in the region. The snow typically goes on for a total of six months, more often than not on a staggered basis. The average seasonal snowfall since 1882 has been a whopping 56.4 inches, which makes it very hard for drivers to see the road. If you're in a limousine, you wouldn't have to worry about such a thing. You can just let your skillful chauffeur take you to your destination safely.
Utmost Comfort
You and your companions can enjoy the comfort the limo provides until you get to your event. Here are the reasons why:
Limos are Spacious
The thing about limousines is that they are all about the luxury, and therefore provide you with all the comfort you need.
For instance, they are really long, which means even if you're quite a bunch going to an event, you don't have to worry about literally rubbing elbows with your companions if you move a little bit to the left, or stepping on your friend's foot if the ride becomes a little bumpy.
Below are the types of limos you can choose from and their respective capacities:
Executive SUV Limo: This can accommodate up to seven people. You can also fit up to four big bags or six medium-sized ones because of its ample baggage room. If you have children with you, you can even fit children's seats.
Stretch Limo: This can accommodate up to eight passengers. It also has a bigger baggage room that can accommodate up to eight medium-sized bags.
Stretch SUV: This can hold up to 14 people.
Luxury Passenger Van: Like the stretch SUV, this type of limo can accommodate up to 14 people.
Limo Bus: This is the most spacious as it can hold up to 30 people.
Since all of you can fit in a limousine, you and your companions can interact and bond for the whole duration of the trip. That would not be possible with an ordinary car, which can accommodate, at most, only five people.
Limos have amenities
In limousines, the bonding is reinforced not only because you talk to each other and learn about each other's lives, but also because of the many bonding activities that you and your friends can do inside the vehicle. For instance, you can watch movies online through this year's top apps.
Below is a list of only some of the other things you can do with your companions in the limo:
Hold parties
Play board games
Listen to loud music
Play video games
These activities are made possible by the features limos typically offer. What you thought were features that could only be found in houses are actually a mainstay in these luxury vehicles.
Check out this list of some of a limo's features:
Plasma screen televisions
Surround-sound systems
DVD players
Speakers
Video game consoles
Disco lights
Some limos even come with a bar that you can ransack with your companions so you can toast to life!
Conclusion
If you have somewhere to go in Denver, hiring a limousine spares you from the stress of having to drive through the streets. In this sense, a limousine is a necessity as it offers the comfort you need to survive the trip to that important event.
In short, limos can take you anywhere and provide you with that break you need from this cold, both literally and figuratively, world.