It is very likely that you have scheduled a family getaway. It is very important to know in advance that traveling with children is not easy. Spending many hours sitting in a small space is a challenge for children. Here are 9 tips for a road trip with your children to make the time as pleasant as possible. With these tips, your road trip with the little ones in the family will be safe and comfortable.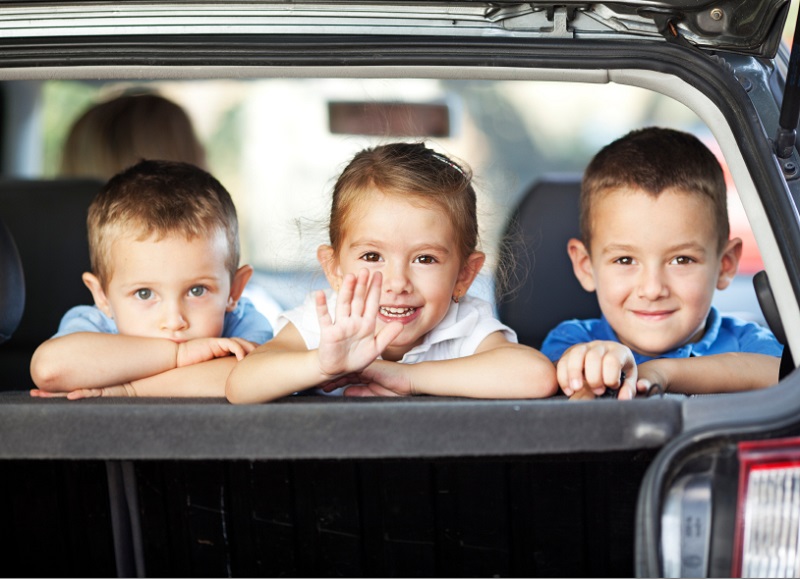 Check your car before leaving
Before leaving, check the car to ensure that the wheels and other basic points of the car such as oil, engine and filter are in perfect condition and with the necessary pressure to undertake a trip. It is also necessary to install one of the best car GPS tracker no monthly fee to ensure you have a safe trip without spending much money.
Always in the child seat
The regulations require children with a height of up to 1.35 meters to travel by car with a child restraint system approved for their weight and height. Check that the child seat is well anchored to the car and that the harnesses or the belt are not loose or twisted.
Light meal before starting the trip and during the journey
Eating too much before any trip or eating heavy, caloric and fatty foods slows digestion and can spoil any trip. Do not forget to bring plenty of water for good hydration, especially on summer trips.
Wear comfortable, breathable and freedom of movement clothing
Do not forget that the child travels in a child seat attached by the seat belt or harnesses, an awkward situation for many of them. Make your trip more comfortable with cotton clothes, elastic and baggy.
Luggage well placed in the trunk and no loose objects inside the car
For good vehicle dynamics and stability, it is important to organize the boot correctly. Equally important is not to carry loose objects inside the cabin, since in the event of a collision they would become real projectiles. Store toys and objects for the child in the compartments distributed inside the car.
Make more stop on your way
It plans to make more stops so that children can stretch their legs and cool off. The general recommendation is to take breaks every two hours of travel, although in the case of children you will have to make stops more frequently to help them make a more comfortable and quiet trip. Before leaving, plan the trip and more possible stops. You can put a personal GPS tracker on each of your children to track them if they like to run and play games during the stops.
Take some favorite toys for your children
You can also organize a game during the trip that entertains them or sing songs. Another way to make the trip less heavy is to put a movie on them, but be careful if they are prone to dizziness.
Prepare your provisions
Traveling with children can be a complicated mission, but if you prepare in advance, you can easily get rid of any unforeseen events. Be sure to take some snacks and drinks in the car, as well as plastic bags, napkins, a cleaning solution and a change of clothes. With this, the emergencies caused by dizziness will be solved in a matter of seconds.
Try to travel at night
It will be easier to have a quiet trip because eventually the children will fall asleep. If you do this, take some time to rest before the trip, and check that your children do not sleep in the bed, but sitting and with the seat belt.