Today's world is filled with multiple complex issues and injustices happening around us almost every day. There are challenges we all have to face at least once in our lives. Take COVID-19 as an example, which has caused the whole world to shut down within a matter of days. In such tough times, social workers are needed even more. They are the ones who are committed to bringing a positive change within a community.
No matter which community you are a part of, there will be some people who are passionate about helping others. They want to serve humanity and work for the welfare of society. Such people are known as social workers who play a significant role in our lives. Social changes take place around us because of their selfless commitments. They advocate for the ones who need justice and try their best to improve everyone's lives.
Social workers are considered to be an essential part of every community. One cannot deny the fact that social workers are here to stay for our benefit. There are sick and older people who need attention, orphan children who need love, and society needing social services. Every community is in dire need of devoted social workers and their never-ending support. There are some steps to become a social worker, which should be followed while transitioning.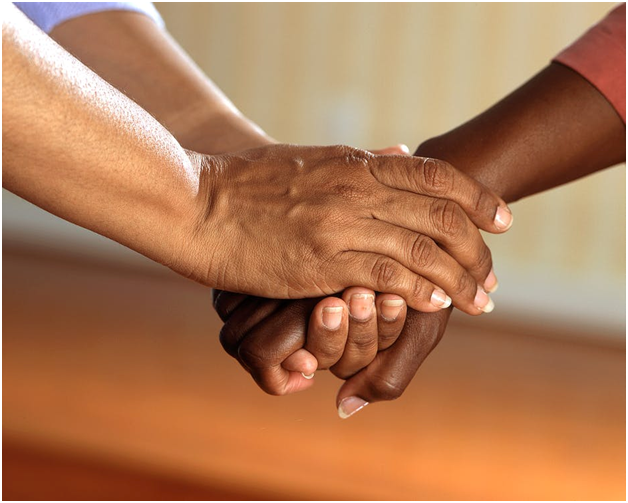 Anyways, you are not the only one who wants to live a healthy and prosperous life. Everyone deserves to live like that and stay at peace. If you are still confused about the importance of social work, then keep reading. Here are some significant reasons why social work is necessary for every community.
1- Social work is a valuable service
Social work is all about providing a useful service to the entire community. Social workers have the primary goal of performing exceptional public service. They address the needs of underprivileged people and work towards resolving various societal issues. It is the kind of service that no one else can provide except our community's social workers. They do not have their self-interest in mind, and they never operate for their gain. Social work is a service on its own, where necessary knowledge and skills are utilized to help others. Some critical social problems are also managed, such as child abuse, criminal behavior, and drug dependency.
2- It is often done free of cost
To become a professional in social work, many social workers regularly volunteer to help others. You may have come across some passionate workers who resolved your query free of cost. This shows how dedicated they are to serving humanity. For them, society's welfare comes first.
3- They promote social justice
Social justice is the topmost priority of every social worker. Not only do they support social justice, but they also take a stand against injustice happening around us. Their social support is offered to vulnerable people and oppressed individuals whenever a catastrophe hits. There are some areas where they focus the most, like unemployment, education, discrimination, housing, and poverty. They ensure that every individual has access to the bare necessities in life, encouraging equality in the community.
4- It helps in raising awareness
Through social work, every community learns the importance of supporting others in difficult times. Social workers spread awareness among people who need to be more sensible and sensitive. Social work indirectly depends on us as well, as the community cannot become better without our funding. When public sensitivity to social issues increases, a healthier society will emerge.
5- It values everyone
Social workers never discriminate among people. Their ultimate motive is to appreciate every person and keep their dignity intact. They are trained to show compassion towards others and behave respectfully. Here, no one is judged based on their cultural norms, individual differences, and ethnic diversity. Only love and peace is promoted, where social workers strive to bring a positive social change. They are socially responsible for their actions and clients who desperately need their help.
6- Human relationships become better
The exact definition of a wholesome community is the one where people maintain healthy relationships. A social worker understands this, the reason why they need everyone to hold on tightly. According to them, human relationships operate as a vehicle moving towards change and equity among people. They want us to heal and help the ones who cannot survive on their own. To make this happen, they improve relationships among people, encouraging them to listen more and be patient.
Conclusion:
The whole concept behind social work is to transform a community into a healthier place—a place where people never hesitate from supporting others, be it financially, spiritually, or mentally. Social work is an integral component of every community, something we should never underestimate.
Are you interested in doing some social work and uplifting your community? If yes, then consider the reasons mentioned above and do the necessary right away!