Accounting is known to be one of the highest-paid professions in the world because it is always in demand. Every organization, regardless of its industry and size, needs accounting professionals; it needs people who can effectively manage its finances, take care of its taxes, maintain its accounting systems, and audit its accounts.  Moreover, these essential services are necessary whether the economy or the business is growing or declining, which makes accounting a recession-proof profession.
Simply put, the corporate world could never survive without accountants, and the demand for accountants will always be there. However, the field of accounting is exceptionally diverse, with plenty of options for students to pursue specialization too. It makes it hard for anyone with an accounting major to decide which career path is worth pursuing.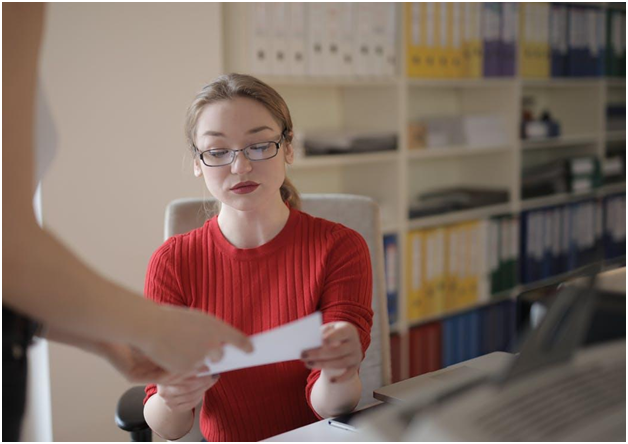 In this article, we have compiled the list of the Six most lucrative career opportunities for accounting majors to narrow down your options:
AUDITOR
An auditor's job is to check the company's financial records and statements for reliability and accuracy. They express an independent opinion on whether these records give an accurate and fair view of the company's financial performance over a period and its current financial position as reported in its financial statements to shareholders and other parties. They also check whether taxes have been properly filed and whether the company complies with relevant laws and regulations.
If you wish to pursue your career in the field of auditing, a position in the top four accounting firms can be a great way to do it. Not only do these firms provide you with ample opportunities to learn and grow, but the experience you gain can add significant value to your resume.
FINANCIAL ANALYST
If you wish to work in the financial services industry, becoming a financial analyst is one of the most attractive career options in the field. Financial analysts assess financial data and use their findings to help businesses make the right decisions. Most of their analysis revolves around investment decisions.
These professionals keep an eye on market trends and economic conditions to make predictions about the performance of different industries and sectors. For instance, they may suggest whether to buy or sell a particular stock based on its expected future performance. For those who have a keen interest in financial modeling, forecasting, data gathering, and developing investment plans, it is a great career option.
FORENSIC ACCOUNTANT
One of the fastest-growing accounting fields, forensic accounting involves preventing, detecting, and reporting fraud and white-collar crimes. The area requires extensive knowledge of accounting, investigative techniques, data analysis, and law. Forensic accountants investigate financial crime cases and use their accounting knowledge to provide an expert opinion in the court of law.
Many private organizations hire forensic accountants to prevent fraud, improve security, and ensure regulatory compliance. Forensic accountants also work for government agencies like the FBI and law firms to provide support on financial matters. Although it can be a stressful and demanding career option, forensic accountants are very well-compensated for the duties they perform.
ACCOUNTS MANAGER
Every organization's accounts department needs a Head, and the accounts manager performs this job. The accounts manager needs to have a thorough understanding of all accounting matters that are the responsibility of his/her department, from bookkeeping and reporting to audits and taxation. They must be leaders who can effectively manage the team of accountants working under them and ensure smooth execution of all accounts functions.
CORPORATE CONTROLLER
Corporate controllers supervise the accounts department of an organization and are responsible for coming up with appropriate financial strategies to achieve the organization's objectives. Some of their significant responsibilities include proper maintenance of financial records, timely reporting of financial statements, preparation of budgets, and tax compliance. They serve as high-level experts guiding spending decisions and ensuring compliance with all relevant rules and regulations.
INFORMATION TECHNOLOGY ACCOUNTANT
In the technology-driven world, accountants with IT knowledge are essential for every organization, and the importance of these professionals is likely to grow with time. Information technology accountants are responsible for effectively managing the system their company uses to store, organize, and report financial data. This role combines knowledge of accounting, programming, and system technology. IT accountants must choose the most suitable IT systems for their accounting department and maintain them over time to avoid system breakdowns and other problems.
THE BOTTOM LINE
Developing a successful career in accounting isn't easy, and it isn't for everyone. However, those who have a passion for it find it nothing but fulfilling, exciting, and financially rewarding.
One thing that a career in accounting does require is an investment in education. You will need at least a bachelor's degree with an accounting major for most entry-level positions. After you secure the degree, you can work on gaining relevant experience and additional qualifications, such as a master's degree and certifications, on helping you progress further in your career.