Enterprises had always been seeking ways to reduce costs on operations and equipment, while at the same time increase their investment returns. The risks of experiencing errors have proven to be detrimental to the success of their business. 
The emergence of infrastructure automation has helped the use of software to create instructions and processes that are repeatable and decrease human interaction with information technology (IT) systems.
Otherwise referred to as IT automation, infrastructure automation is the process of scripting environments. It organizes the reduction of manual efforts when it comes to managing workloads in the cloud.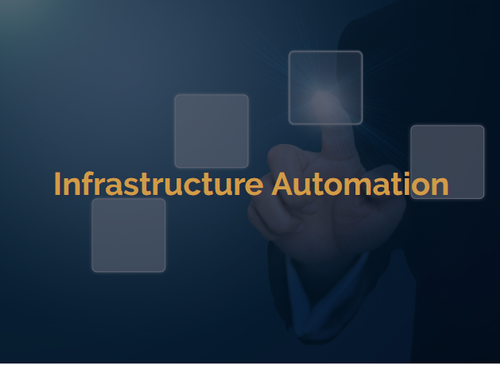 Such software development aims to ensure that majority of the activities, if not all, related to the cloud should be as fast and efficient. As much as possible, human intervention is limited to reduce the risks of errors.
How Infrastructure Automation Works
Theoretically speaking, anything related to IT or any form of automation can be applied. It can be embedded just about anything that concerns network automation, cloud provisioning, configuration management, and standard operating environment.
The automation can also be implemented into different tech settings, such as cloud, edge computing, monitoring, security, and operations. This development is making it easier for the IT department to implement automation solutions.
Benefits of Using Infrastructure Automation
Integrating the use of infrastructure automation provides a great advantage, especially when working on tasks that involve tedious work to accomplish through human intervention. It is important to use this software development in cases where a high level of standardization is required to produce quality results.
Provisioning of Automation Resources
Many consumers complain about slow processing times before a response is provided and complete delivery of the services. As a consequence, clients will turn to other providers that can deliver readily available services. These agencies became known as "shadow IT."
An IT department's ability to address issues related to software is limited to out-of-date systems. Even if the company is small, as the cloud environment increases, working with manual techniques or traditional methods will be less effective. 
This can lead to a backlog of work requests. With the provision of infrastructure automation, it will add a complex hybrid cloud environment bringing various tools to address each issue. The hybrid automation will result in a fast response and provide easy solutions to your clients.
Organizations usually struggle to show the real cost of infrastructure resource requests and usage. The lack of identifying and allocating costs in the software is perceived as an additional expense of the IT department. Hence, IT is often seen not as an asset but a liability.
With infrastructure automation, cost visibility is embedded as part of the IT service. It highlights the lifecycle management of your company, wherein it detects expired resources, no longer required, or provides no value.
Orchestration of Automation Resources
The efficient use and allocation of cloud resources are important to any organization. The use of infrastructure automation will allow IT to manage and service multiple applications to various data centers and systems. You will now have the resources in your IT department to combine multiple tasks and configurations. This orchestration can help your organization keep track of all systems of your clients.
Security should be at the forefront of IT processes within your organization. It is part of compliance and risk management policies that should be enforced and be built in your software system. Automation of the network will standardize the security procedures, simplifying the workflow. This would result in easier compliance and auditing.
For any organization, having a competent IT department is quite important. They are in charge of managing, developing, and standardizing software that your company is using. The development in IT automation, can help the IT department to have a faster deployment, easily detect issues in the system, and notify the person concerned without the hassle of longer processing time.