With India's economic liberation in the 1990s, it was expected that the legal services will see a boom. While the first decade of the millennium saw a huge growth of law firms in India, the second decade bought a slow and steady growth. Even though, there are various factors which might lead to the slowing of growth for the legal firms, the engagement of in-house counsel to provide general counsel services in India is the main factor to the reduction of legal servicing growth. This trend of engaging in-house counsel other than procuring outsourcing help is a common business phenomenon these days not just for the bigger firms but for the medium-sized ones as well.
This trend gave rise to the hiring of experienced, cautious and matured class of people, also called in-house counsel, for businesses to formulate a legal strategy for the diverse litigations that business gets involved in. Now, it is too soon to see if this trend will bring value to the business, but you can understand the rationale behind the same. For understanding the negative and positive implications of such a popular trend, it is vital to be aware of their legal background in India first.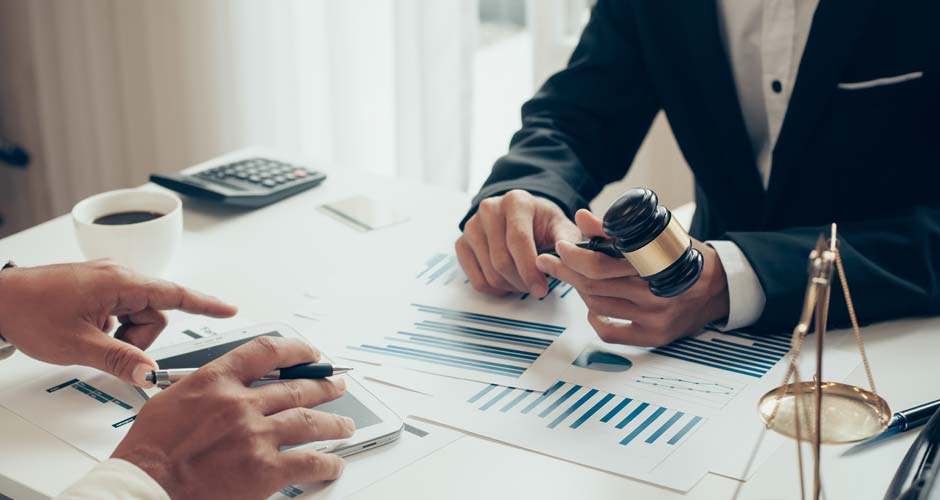 Pros and cons of assigning in-house counsel
There are various advantages for the larger and medium businesses to employ in-house counsel these days. That's why the services are becoming increasingly popular. There are some inherent cost savings as one is not quite paying for any external counsel on an hourly rate. It can also be used for reducing the unnecessary delays significantly as the in-house counsel will work for the business, employing them other than for the 3rd party with a number of various clients.
Pros
In-house counsel is known to have added the advantage of just being familiar with business ethics and with results. They are already well-acquainted with the working environment of the company, general ethos, and principles. As they are employees of this business, they might have the best interest of that firm at heart, which will not be the case with external counsel.
Cons
Now, under the disadvantage of employing in-house counsel, it is stated that they cannot appear as a lawyer before court. So, the engagement will only be meant to be useful for stages leading to court appearances. The business will have to engage the services of external counsel for a court hearing.
Another major disadvantage is that engaging external counsel will help businesses to draw from the best talents within a particular legal firm. While in-house counsel is likely to be aligned better with business objectives, it is unlikely that they can come with a range of solutions as presented by a law firm.
Topic considerations for in-house counsel
There are some legalized areas which will be of utmost relevance to some business types. However, all firms need employees and in-house counsel must ensure that they have a proper understanding of employment laws for the country within which they plan to work. There are some matters associated with Inhouse Legal Services that the workers have to deal with.
There are some generic or basic terms, which must be added in the employment contract. The in-house counsel needs to be aware of those terms.
Some terms are meant to be specified to some chosen businesses and must be added in contracts as well.
Most of the employment contracts will add non-disclosure, non-compete and non-solicitation clauses as the standard ones.
It is vital for the in-house counsel to have a better understanding of the field within which the business tends to operate. It will have a strong bearing on matters which are to be addressed in the contract of employment.
Some examples might help you to learn this subject better. In the case of the construction industry, the in-house counsel must have special knowledge of health and safety rules and regulations. Then, on the other hand, in the field of insurance, the in-house counsel must have fully conversant with the law governing provision of insurance and insurance policies of business within which it might work. Let's talk about intellectual property, where the in-house counsel must have special knowledge of intellectual property matters, concerning to that particular business.
It is really important to know more about the potentials of an in-house counselor before getting any sort of general counseling services from the person.