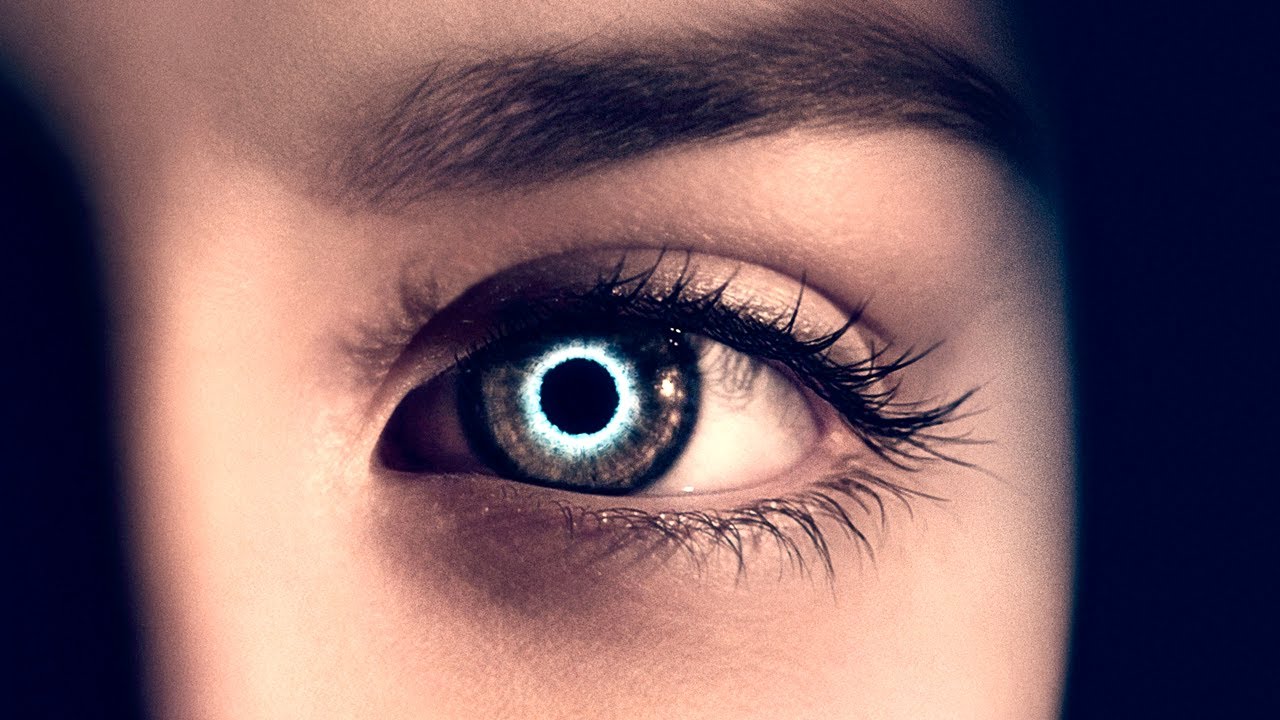 Long gone are those days when dressing up as a vampire meant using lots of white face paint, bright red lipstick and dark eye shadow. With innovations and technological advancements, it is now possible to emulate your beloved characters for Halloween or a costume party as closely as possible.
It is not just makeup and costumes that have changed for better over time but it is the introduction of costume lenses that has been the game changer. From the typical red lenses to golden vampire contact lenses, there is a lot to choose from!
Here we share some of the popular contact lenses that are used to create the perfect vamp looks.
Twilight Breaking Dawn Lenses
The release of 'The Twilight saga' movie series brought about a huge change in the vampire-based movie genre. There were two sides of the vampires that were portrayed and needless to say, the most popular of them were the Cullens and the Volturi vampires.
Twilight breaking dawn lenses are bright red with a black outer ring which gives them a very sharp look. These lenses work perfectly well if you are opting to dress up as a Volturi vampire. Keep in mind that according to the movie series, vampires who drank human blood had red eyes and Volturi vampires were no exception.
All you need to do is to invest in a black velvet cape, have some know-how about putting on smoky eye makeup and most importantly, you must have a pair of twilight breaking dawn lenses to complete your look.
The Golden Vampire Lenses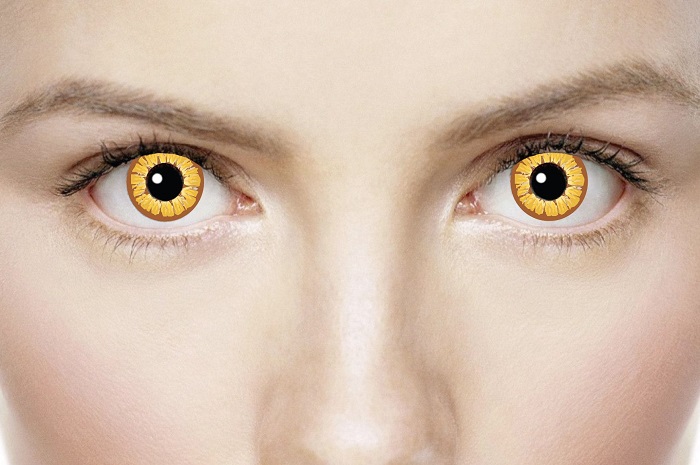 Since 'The Twilight Saga' has been one of the most popular movie franchises in the past few years that is based on human-friendly vampires, it would be unfair not to mention the Cullen family.
Dressing up as a member of the Cullen family is not only easy but has been pretty popular amongst teenagers. The golden vampire lenses seal the deal and make sure you look every inch the part of this human-friendly vampire family. You don't need to go overboard with the costume and you can actually wear your casual clothes, it is the makeup and the lenses that do the trick.
You can start off by making sure you have very pale skin. You can do this by applying foundation, which is two shades lighter than your skin tone. Add some shimmer to your skin and make sure you use matte purple eye shadow in two shades, especially under your eyes, to give a bruised eye look. Use red lip stain on your lips and last but not the least, do not forget to put on your golden vampire lenses.
Angelic Blue Lenses
There was 'Underworld' before Twilight got released. It changed the way vampires were presented till then. This movie brought out the style and elegance in a vampire which was previously missing. The main characters of this movie, Selene and Victor, were hugely popular amongst Halloween lovers.
Selene and Victor's piercing and chilly gaze is what set them apart from the rest of the blood-thirsty vampires of that time. Angelic blue lenses are perfect for emulating that spine-tingling gaze. The costume is an all-black ensemble and it is up to you, though Selene specifically dressed up in an all-leather outfit. The make-up is simple, requiring a light layering with foundation, burgundy eye liner, shimmery metallic lip color and of course, angelic blue lenses to complete the look.
Keep in mind that for this get-up, you will need to keep your hands light on the make-up and let the eyes stand out.
Bloody Red Lenses
Out of all the vampire contact lenses, bloody red lenses are the most sought-after lenses and there is a good reason for that. These lenses are not created to emulate a specific movie/ drama character. Rather, these lenses can be used however you want them to.
That said, bloody red lenses are generally used when dressing up as a vampire not belonging to any specific movie. The bright and bloody red eyes give an edge to an otherwise simple get up. Vampires have a wicked sense of style so you can dress up in something which is black, monochrome and has bits of leather in it. Gothic glamour is what you are looking for!
The make-up is simple enough with extremely pale skin, darker eye makeup with the piercing bloody red lenses, long and pointy nails painted a darker shade and pinkish lips. You are good to go. If you want to add a bit of drama, get a good set of fangs and a leather cape jacket to complete your look!
Dressing Up as a Vampire Is Not a Mean Feat! Getting the Right Lenses and Doing the Right Make up Seals the Deal!