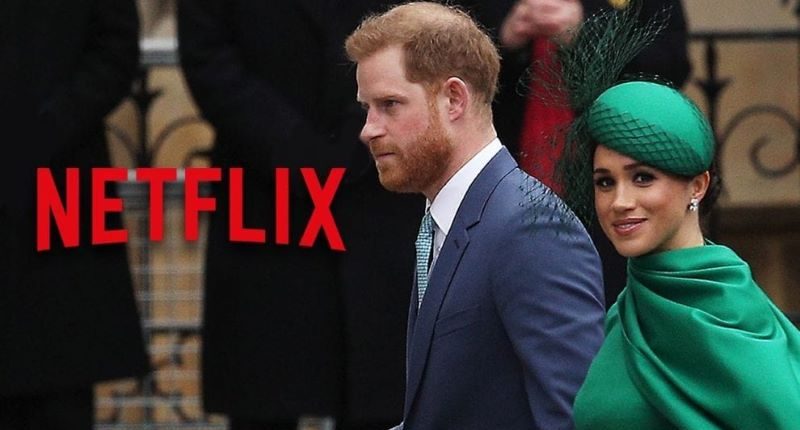 Harry and Meghan have a story that's straight out of a fairytale. From little girls to even adults — our hearts flutter at how much they have overcome and achieved.
Duke and Duchess of Sussex had abandoned themselves as members of the British royal family. But now, things have taken quite a turn as they are stepping into the Hollywood world. Will their next chapter as Hollywood entertainers hold a pivotal point in their lives? We can only wait to know.
As we all know, Prince Harry and Meghan relocated to California but signed an unnamed deal with Netflix to embark on their new careers. Apparently, their new production company signed up with Netflix for a multi-year deal, which will feature into making documentaries, children's programs, feature films, and scripted shows.
This has been a fresh change of scenery for the couple after they departed from House of Windsor.
Unfortunately, Meghan has no plans of returning to the big screen, and her last appearance still strikes out in 'Suits.'
Their sole plan is to create inspirational and hopeful content. Netflix's huge base of 193 million subscribers is an excellent place, to begin with, as their production house is exclusive to Netflix. However, nothing has been unveiled about the couple's pay range.
On the contrary, Netflix is fighting to be at the top in the game with its current competitors, Amazon Prime Video, Disney+, Hulu, HBO Max, and Peacock. Content focusing on social messages is vital to Netflix as they continue to monitor their fan base and their likings.
After Harry and Meghan's abrupt stoppage to their royal duties, it triggered an unexpected crisis in the Royal family. Set free, but with many restrictions by Queen Elizabeth II, one of them being that they will be exalted from their titles—the couple has finally set their grounds in Hollywood, overcoming all the hurdles.
The former royal couple is still beloved by the entire nation and world, continuing to win hearts with kindness and modern, unconventional love.