Singapore is always been is seen as a country that is highly prominent for being conservative in values. Plastic surgeries were once believed to be used as penultimate measures for girls overly insecure about their own appearances, or as an outlet of showcasing for the excessively self-loving. With the rising recognition along with the forthright openness of plastic surgery in Asia, new research is showing an increasing acceptance among-st citizens towards cosmetic enhancements in Singapore. Part of the reason for the boom in this area is the improvement of medical aesthetics. The field has progressed to the point where things that were known to be torturous and tiresome have evolved to be very fuss-free – some need just 1 minute to be performed! This Southeast Asian jewel's practitioners and aesthetic landscape are fast catching up with the top nations in the world.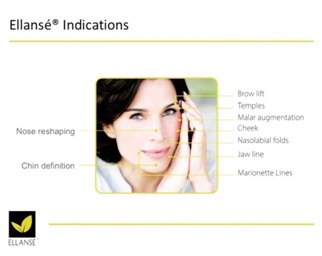 Ellanse
It is no doubt that, with the rise of skincare products as well as treatments, more and women have lately been obsessed with keeping their faces appear younger looking. Some go great lengths and are willing to spend a huge sum of money to undergo plastic surgery. For those who are less keen on getting themselves under the mercy of a scalpel, of course, there are other options that do not require surgery. These options are much easier on the pocket too.
One of the go-to treatments that have a number of women keep coming back is a brand of collagen stimulating dermal filler that has shown wondrous effects of making patients look five (5) to ten (10) years younger than their current age. It has earned the nickname 少女针because of this amazing ability. This product is called Ellanse.
Ellanse is a dermal filler that is composed of 30% Polycaprolactone (PCL) material. PCL is the not-so-secret effective ingredient that enables this filler to instantly provide filling and lifting of the target areas of the face, stimulate collagen production in the skin of up to six (6) months after the treatment, and leaves the patient to enjoy its results of younger looking skinfor up to four (4) years, depending on the type of filler used (Ellanse S – 1 Year, M – 2 years, L- 3 years, E – 4 years).  Ellanse best addresses signs of skin ageing, such as sagging cheeks and jowls, sunken forehead and temples, and wrinkles that crease along the sides of the mouth. If this treatment has spiked your curiosity, go ahead and checkout Ellanse treatments with Dr. Isaac Wong.
Nose Fillers
One other highly effective procedures meant to elevate the nose will be nose filler enhancements. By way of injecting temporary fillers to the places throughout the nose bridge and nasal tip, an experienced health care provider has the capability to improve a person's appearance inside a number of minutes.
Nose fillers primarily comprises of HA, and that is a natural compound from the system, containing large amounts of it held within your skin layer. HA permits tissue to help maintain hydration and in addition acts like a lubricant. The available impact of introducing more hyaluronic acid straight into the human body? Brighter, vibrant looking skin.
Nose fillers usually are not long term, but tend to last as much as 18 months in the body. Hardly any major downtime is related with nose fillers, you are able to resume regular pursuits immediately afterwards. Generally there may be an amount of The regular complications as a consequence of injection such as slight inflammation may well nonetheless happen though. This may demand few of days to clear, hence people preferably should plan in advance for crucial social appointments.
High Intensity Frequency Ultrasound (HIFU) Facelift
High Intensity Frequency Ultrasound (HIFU) face lifts employ ultrasound power to warm up the tiers of your skin directly below top layer, triggering collagen generation in the various tiers of your skin. High Intensity Frequency Ultrasound can handle lots of target parts on the entire body and face.
Being non invasive, HIFU face-lifts stay away from scars connected with operations, while bringing the same benefits that a medical face lifts would. As High Intensity Frequency Ultrasound (HIFU) merely relies on a hand held applicator, without blades, there is certainly no recovery period. Charges for High Intensity Frequency Ultrasound (HIFU) face-lifts span through $300 to 550 every treatment session.