Every year a lot of students leave the country to pursue higher studies across borders. If you are also confused that whether you should leave the nation or not for abroad studies, then keep reading this post till the end as we will cover the major benefits of studying abroad and a checklist for applying for courses. Before we get started, let's know the top benefits of studying in a foreign land.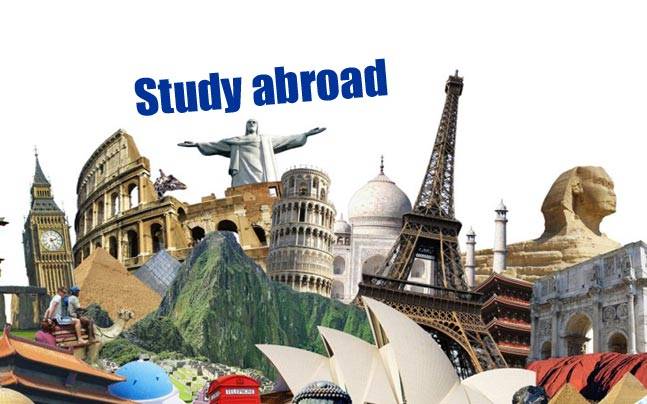 1) More Career Opportunities
There are a lot of countries out there whose education system is advanced. Visiting such a nation for further studies would definitely help the students to unlock more career doors and opportunities. The places in the west have international tie-ups and their level of teaching is always updated and reformed as per the trends, which simply means that once you have successfully completed your course, you will be ready to face the competitive world.
2) Being Independent
Leaving your friends, family and living in a faraway place all on your own is a feeling and learning in itself. Every small thing like paying bills, laundry, studying, etc. has to be handled and managed on your own. You are a free bird, but it's up to you that how you manage everything and learn the proper definition of being independent.
3) Reach To More Cultures
Once you step out and meet different kinds of people with different ideologies and cultural backgrounds, you will become wiser and knowledgeable than before. Your mindset will expand and you will experience the true magic of mingling with all kinds of people who come from all sorts of backgrounds.
Checklist for Students to Apply for Courses Abroad
Are you planning to study abroad for a month, for a semester, or for an entire academic year? If this is the case, then you need to pay attention to a number of things that can make the process simple, easy, and hassle-free for you. Below,  we will be giving you all the details that you need to keep in mind while applying for study abroad.
Passport – We all know that a passport is required to apply for a study visa. But what you do not know is, you need to check whether your passport would remain valid for the duration of your travel. Giving six months extra beyond the end of your studies so that you do not end up in unfavorable circumstances.
Study Visa – Depending on the country chosen, you need to apply for a student visa. In certain cases, if you apply for an undergraduate degree, you can be assisted by the school authorities for the student visa process.
Finances – Finances are an important part of any process. You should make sure that you have enough finances to take care of your studies in a foreign country. Always carry the local currency so that you do not have to rely on the airport exchanges where the rates are not the best.
Student Scholarships – If the finance thing has got you worried, we would like to tell you that there are a number of international student scholarships available that can help you fund your studies. You can visit the university's website to get information on student scholarships, grants, and bursaries.
Medical Insurance – Before leaving for a foreign country, it is vital to visit your doctor for a complete medical check-up. Make sure you have had all the vaccinations you may need for your chosen study destinations.
Learn Local Language – Though English is widely spoken all over the world, in several countries, the residents may face difficulty in speaking English. In that case, we recommend you to learn the local language to immerse yourself in the culture of the country.
Those were several important things you need to pay attention to while applying for courses abroad.
If you are struggling hard to get the right guidance in order to apply for the desired course, you must gain guidance from the experts. CatEight is an online platform where you can find information about your preferred courses and universities online. Not just this, this platform also lets you get in touch with an agent who can walk the entire journey with you. The knowledge and guidance of a reliable agent would go a long way in meeting your needs.
Now when you have known everything, what are you waiting for? CatEight can be of great help to you if you are planning to apply for a course or program abroad. Not just this, the experts would also help you apply in your favorite college or university as per your needs.