Working with nearshore software development partners assists you in achieving your project's goals. They share a common culture and understand the underlying principles, requirements of the project, and use a compatible approach to accomplish the task.
As the benefits of nearshore outsourcing are becoming more evident, more and more companies choose to outsource their projects. But what a good nearshore development company looks like? How to find a software development provider that fits your needs?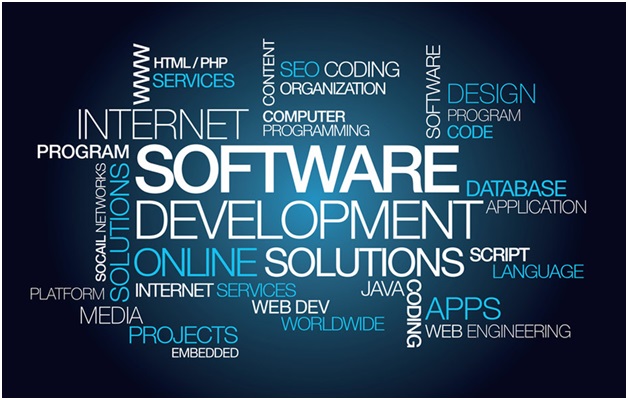 Here is an overview-
Look For The Expertise That Will Bridge Your Skills Gap
Outsourcing software development projects to a neighboring country increases the number of talented developers to choose from. It provides you with access to a larger talent pool. On the other hand, while hiring in-house, you are restricted from working with the developers within a small radius of your company.
But, the first thing to look for in your prospective partners is whether they have experience in the specific industry. So, check the internal team's skills first. Once you evaluate the skills, all you have to do is to outsource the expertise that you lack.
For example, suppose your team has excellent UX design skills, but lack JavaScript knowledge. For this, you have to make sure that your outsourcing partner has sufficient Java knowledge.
Speak With Their Past Clients
Before buying a new product or visiting a new restaurant, you read online reviews. The same trick applies while choosing a nearshore development partner. You can ask the vendors which clients they have served so that you can talk to them openly.
Moreover, the prospective developers may provide you with references that will make them shine with positive feedback. But, the third party will be more transparent regarding their service. While talking with the references, you can ask questions such as:
Whether the outsourcing team has made any mistakes during the project?
If yes, how did they fix them?
Why did you choose that particular over the others?
Remember What Your Existing Team Needs
Nearshore outsourcing partners, like Tiempo Development, make life easier by providing a valuable extension for your team. As skilled engineers are high in demand across the globe, it is necessary to prevent the risk of them switching to other companies.
Also, there is a misconception that outsourcing partners are hired to replace the in-house team. So, it is necessary to explain to them that the outsourced team is meant to augment and support them.
Make sure that the nearshore developers are compatible with your own. And, tell your engineers that their jobs are safe, or it will sour your relationship with them.
Effective Communication Is A Must
Communication is perhaps the biggest obstacle that underpins a successful outsourcing project. Therefore, while choosing an outsourcing partner, it is necessary to consider how they respond. A good nearshore development company places communication at the heart of its workflow.
Further, having an open communication channel will provide you with an overview of how the project is progressing. It allows you to see who is assigned what task, and when the work is scheduled for completion.
Price Isn't Everything While Choosing An Outsourcing Company
Since every development project is key to your business, you can't go for the price alone while searching for a nearshore developer. Though the price is crucial, it should be lower on your priority list than the record of high-quality service they provide.
However, the price depends upon the developer's technical capabilities and ability to respond proactively to the obstacles. They should have enough resources to manage the project properly. Also, they should have good bandwidth to scale the team if necessary.
To Sum Up
No doubt, nearshore developers are the champions of creativity and innovation. They can bring years of knowledge, experience, and skills to the table. Just keep in mind the long-term gains you'll get via outsourcing, and ace your next software development project.