In many types of business, growth is the key to survival in the market. This means thinking ahead and planning for the expansion that will enable brand recognition to grow. One way of achieving this is to create a franchise business and develop the right strategy for market domination. This is easier said than done, but the planning stages should always anticipate the maximum growth and scalability.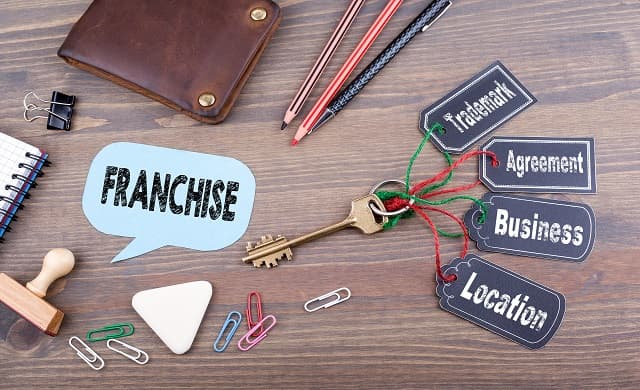 New enterprises will always be in an advantageous position when they own a website. This helps to build the brand and engage customers.
What is a franchise?
A franchise is permission or license that allows the use of the name, trademark, or products of an existing business. This agreement is held between the franchisor and franchisee, the latter benefitting from the brand, products, resources, and experience of the franchisor. This agreement is often led by the franchisor, while the franchisee must accept terms.
Types of franchise
Although the most commonly recognized franchises may be in the hospitality sector, franchises are possible in every industry type. This can be seen in real estate franchises like RE/MAX, pet care franchises like Dogtopia, or business service providers such as Express Employment Professionals. These differ by the industry, and also by the framework they provide for new businesses.
Do the research
As with starting a business, before starting a franchise, a certain amount of research needs to be carried out. This will include research into market conditions, which can be achieved by gathering market data from government agencies, business development centers, or market research companies. Research into existing franchises and franchise opportunities can also be carried out by checking franchise databases and rankings. Buying an existing franchise is an option, and following the successes and failures of past franchises is useful information to have.
Planning
The franchise agreement will determine the nature of your business, but it also needs to be in alignment with your business plan, which must be clearly defined. For franchisors that are starting a new business, this will involve a considerable amount of planning for both the short term and the long term. Franchisees that are looking to get things up and running will need to organize details and guidelines. This will include everything from marketing and staff training to developing an operations manual.
Financing
Of course, sufficient starting capital is required to cover start-up expenses, and possibly franchise fees. In addition to this, working capital is needed to proceed to the next stage of the franchise plan. This could possibly be sourced from the various start-up business loans that are available. Alternatively, a Small Business Administration (SBA) loan could be applied. These are low-interest loans that are guaranteed by the government. Other sources of finance could be from Rollover for Business Startups (ROBS), or a traditional bank loan.
Find the help of an attorney
Legal advice will most likely be an essential element in starting a franchise business. This could be important in completing a Franchise Disclosure Document, which comes in a very specific format. Legal counsel can help in creating and dealing with the franchise agreement, as well as defining intellectual property protection. It can also help in forming as a corporation or a limited liability company (LLC), which has tax, legal, and business benefits.
Business compliance requirements
For all businesses, there is a range of licenses and permits that are required by local and state governments. This could include business licenses, health permits, tax registrations, or land use permits. In recent years, more businesses are also subject to data privacy laws and regulations. Failure to comply with regulations in a specific time period can result in strict penalties and fines.
Choose your locations
Franchises need to operate out of carefully chosen locations, a decision that is usually market-driven. New franchise locations may need to be close to home for logistic reasons, but not close enough to affect sales. Consider the places where brand recognition is already achieved and where it has potential. Also, think of land prices, your workforce, and transport links.
Business franchises may have humble beginnings, but there is always great potential for growth for those that make the right moves. When a business has a great team of employees, leaders that can put the best strategies into action, and a formula that provides value, the sky's the limit.