We have already discussed the shooting process, the process of writing a script, and everything that has to do with the activities of video production studios, but what about the conceptual aspect of a video? What about short online ads for products, sites, and blogs? Well, today we will discuss just that, we will focus on the most important aspects of digital advertising that you should remember in order to promote your blog.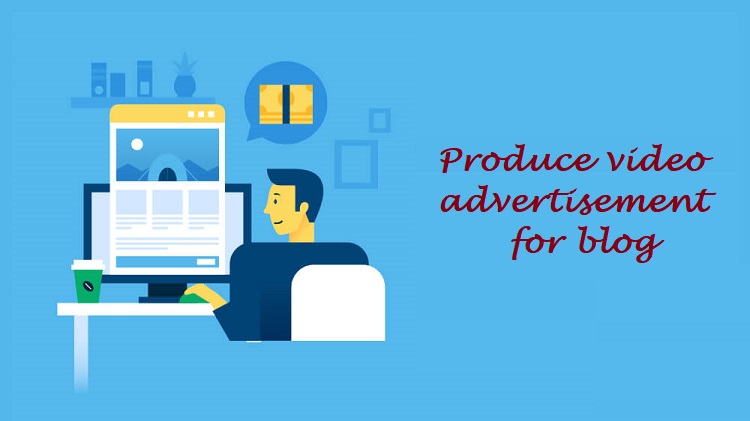 Time format
Technology is changing the habits of consumption of content, including advertising. The Internet provides lots of opportunities and options, and a user prefers to choose only what they are interested in, constantly trying to avoid intrusive advertising. Therefore, "catching" and keeping a user's attention is the # 1 task for anyone who would like to promote anything online, including a blog.
The duration of a video for an online ad differs from its TV counterpart. Long videos are becoming more and more annoying, and a video with a duration of up to 15 seconds or even less is called an acceptable video duration.
The "Bite, Snack, Meal" strategy
The task of digital video advertising is to grab the attention of a person and get them interested in a product in a short period of time. Such advertising requires a different approach when it comes to creativity: a classic TV ad won't do the job online.
But this does not mean that all videos should be extremely short. By using the strategy called "Bite, Snack, Meal", you can gradually get a user hooked on your product, expand the reach and increase interest in your brand. Videos of varying durations are used in this strategy.
A Bite is the shortest version of a video clip with a length of up to 6 seconds (there are some 3-second videos as well). The purpose of a video is to captivate a user interested in a product within these few short seconds. It is quite hard to get someone interested in a blog in just a few seconds, but it is still important because people dislike long and tedious videos.
A Snack is an extended video, 10-20 seconds long, aimed at those users who are ready to give a brand more attention after watching the bite-version. In this video, you can tell a user a bit more information that they need to know about your blog.
A Meal is a full-fledged video telling about a product (or in your case, a blog) to a trained user who is already familiar with your blog. The duration of such a video ranges from 30 seconds up to a few minutes.
As you can see, there are a lot of things to consider if you want to promote your blog. If you want to make it easier for yourself, check out https://cinema-friends.com/services/advertisment and get your own top quality ad!
Creative features
A short ad is easier to adapt to different devices, including smartphones, where it is even harder to catch the user's attention. With the help of 6 seconds, you can reach a wider audience and get more people interested in your blog. Such a time management strategy is used so that a person won't have to press the dreaded "skip" button. To make a 6-second video more effective, you should use bright colors, an intriguing storyline, and dynamic shooting.
Scenarios of behavior
For effective communication, it is important to combine all video formats and build certain scenarios of behavior when it comes to your ads. After watching a 6-second video, redirect a user to a 15-second version of your video. In the world of digital marketing, it is important to be flexible and take into account the user's behavior in order to achieve the best results of advertising campaigns. In order to reach a wider audience, you can use several different 6-second clips that will complement each other, it will be quite hard to come up with several intriguing videos for a blog, but it can be done, everything depends on the topic of your blog.