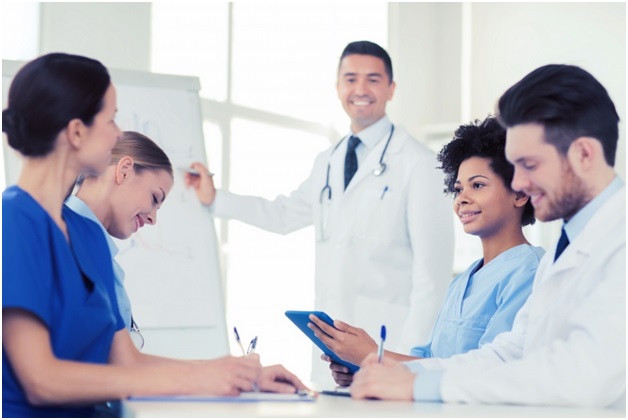 As the COVID 19 continues to impact the lives of people, everything has changed drastically. While every one of us is advised to stay behind the doors, the health and social care workforce is being challenged to protect and preserve others' lives.
Away from their homes, these amazing individuals are creating new stories of selfless care, love, dedication, and compassion. In today's extreme circumstances, when the capacity to care effectively seems impossible, the healthcare workers stand united and risk their own lives to sustain others.
Perhaps, this ability to make a difference in someone's life is the most significant thing that differentiates a healthcare career from the other career paths.
If you feel drawn to helping others and making a difference, this career path is for you! No matter your degree background, you can explore the diplomas and courses available, and kick start your journey.
Health And Social Care Work-A Noble Profession
The Healthcare sector is an area where you'll find many opportunities to make a difference, not only for the patients you come in contact with but also from the organizational point of view.
Several unfortunate people in society are disowned or forgotten due to their physical or mental abnormalities. There are many elderly and autistic people who need someone to help them live an independent life.
By choosing a career in the healthcare industry, you can help these individuals to live a better life. Not only can you bring a smile to their faces, but it also brings peace to your heart. What better than helping people and getting their blessings in return for a noble task?
Making A Difference
No matter which healthcare career option you choose, there are many ways to bring a positive change in the lives of the patients. Whether you are interested in working with a variety of patients or gravitate towards just one, a care certificate will put you in a position to help them.
For example, there are different levels of diploma for caregivers or support workers to work in residential childcare or elderly. Besides, there is a Level 5 diploma for managerial posts in the healthcare sector. You can register for a diploma and later earn a specialization in the field of your choice.
Caring The Children
Working as a health and social care worker with kids can give you great job satisfaction. You get a chance to work with special children, and watch them mature, learn, and grow. You can help them address speech issues, autism, or other childhood diseases, and help them live healthily.
Helping The Elderly
Just like some are drawn to working with kids, others are interested in helping those who are in the final chapters of their lives. Some want to work with the elderly in a care facility under the geriatric care managers, rehabilitation counselors, while others manage to work as a home health aide.
Whatever way you choose, you must have a diploma in health and social care to learn how to provide better care.
Helping The Low-Income Neighborhoods To Receive Better Care
Several low-income residents make tough decisions about paying for medical care and other needs, such as food, housing, and transportation. Even with the Govt. programs to reduce their burden, they can't afford preventative checkups and care.
Health and social care workers can play a pivotal role here. They can work as volunteers and promote health education. They can teach them how to care for themselves through mental wellness, nutrition, physical exercise, etc.  With these simple acts of care, they can work to transform health.
How Can A Diploma Help
Your ability to make a difference will be even greater if you can make use of your strengths while working in a health and social care job role. Whatever your educational background is, empathy, passion for making a positive change, and the ability to listen to others are the three most important qualities you need.
By earning a diploma or care certificate, and working under professionals, you get some hands-on training. This way, you become eligible to grab an entry-level job in any of the healthcare facilities. While working, you can look for a higher level diploma and progress your career with managerial positions.