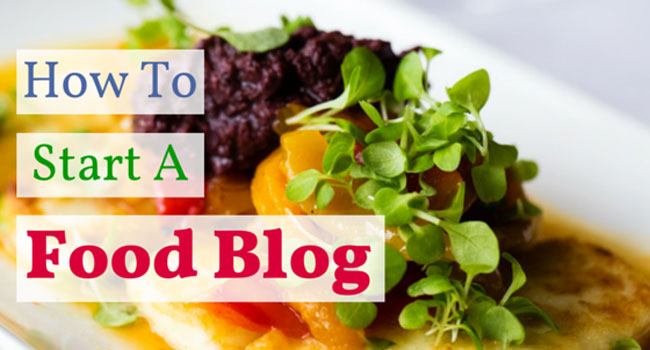 Starting a food blog can be a great way for foodies to share their thoughts and opinions, improve their writing skills, and build a following online. Plus, you may even be able to turn your blog into a money-making business if you attract enough visitors to your site. Creating a profitable blog is not easy, but starting one is fairly straightforward, and you can start attracting readers with high-quality content. On that note, here is a guide to starting a successful food blog. 
Create a website to host your blog
The first step is to create a website to post your blog. When it comes to creating a blog, you have two main options. You can either make your own blog using a self-hosted blogging platform like WordPress or, you can hire a professional web developer to build a blogging site for you. Creating a blogging site yourself is a lot cheaper, and you can set up a blog using WordPress quickly. You will be charged a monthly hosting fee and will be required to pay for a theme. This could be free or cost up to $150 depending on which theme you choose. Hiring a professional web designer is expensive and can cost thousands of dollars. However, it will allow you to create a high-quality and fully-customized website. For that reason, it is often worth splurging on a professional website if you have the budget available. 
Produce interesting content 
Once you have set up your website, you need to start creating interesting content to post to your blog. Make sure that the content you produce is relevant to your niche i.e., recipes, healthy eating, baking, and so on. You should also make sure that your content is optimized and contains the right keywords to help your blog appear high on search engine result pages. You can make your blog posts more engaging by including media like images and videos. For instance, use coffee stencils to create attractive patterns on hot drinks and baked goods, then take photographs to use on your blog posts. 
Follow a consistent posting schedule 
When you start a blog, you must be consistent with your posting schedule. Decide how often you want to post new content – this could be once every two weeks, weekly, or several times a week. Whatever schedule you choose, make sure that you are consistent and plan to produce and post content at regular times. This will allow readers to anticipate when new content will be released and give them a reason to visit your site. 
Promote your blog online 
You should promote your blog to increase traffic to your site and improve visibility online. One of the easiest ways to promote your blog is by sharing your content on social media channels like Facebook and Instagram. Encourage family and friends to reshare your posts and help you attract new readers. There are lots of articles offering advice and tips on how to promote your blog using content promotion tactics.