Your chassis is an essential part of your rig. It is critical because it protects and holds all the hardware to boot your computer. Before you decide what PC case to use, consider its size, cooling, and flexibility. If you are searching for recommendable PC cases, you are in the right place. With that, here are some quality PC cases for your gaming rig.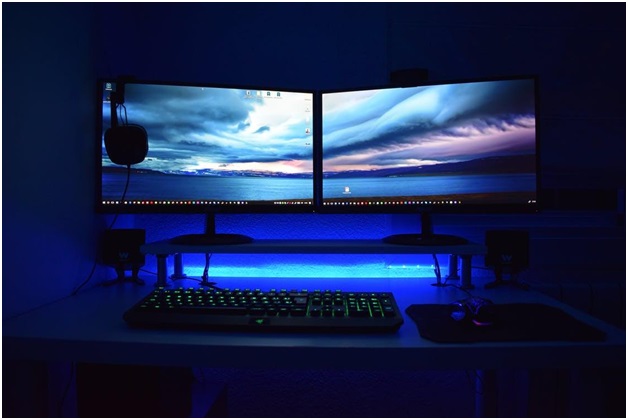 NZXT H500i Mid-Tower RGB Case
The NZXT H500i is one of the best PC cases you can find in the market today. It's capable of accommodating motherboards that are ATX sized, and it's a thick mid-tower case. The chassis' design is classy and elegant, and it's among the latest from the brand NZXT. There are two equipped 120mm fans for the cooling system, which you can find in the back and top. If you want, you can also place two more fans at its front to improve the airflow. At the top front panel, you can see the USB ports, audio ports, and the power button.
This case can accommodate 165mm tall CPU coolers, 481mm long graphics cards, and 280mm sized radiators if you choose to place a liquid cooler. The fan or RGB controller, and the RGB strips are built-in. If you want to control its RGB effects and its lighting through software, you can download the NZXT CAM. This chassis is equipped with a side panel-tempered glass to view its components and RGB lights.
Thermaltake View 71
RGB is becoming an obsession for many PC users; that's why many companies are taking advantage. Another rising demand for the consumers is the PC case tempered glass because it allows people to see the components and the RGB lights inside their PC, which is pretty exciting. However, this PC case is an example that companies are producing what people want. The four panels of Thermaltake View 71 are tempered glass rather than the typical metal sheet case, allowing users to view their rig from bottom to top.
The tempered glass of the case is tinted, making the internal RGB lights stand out. With this case, you can place your GPU vertically, and it can support custom loops and AIO liquid cooling systems. If you prefer to buy a big chassis with pretty colors and showcase all of your components, Thermaltake View 71 is the perfect case for you.
Corsair 1000D
The Corsair 1000D is quite a big PC case, and it's among the famous PC cases in the market today. It's a tower case, and many call it a "Super Tower" due to its enormous size. With its size, you can place all the most significant and expensive PC components without a problem if your budget will let you. While it stands at 27.3 inches tall, this super PC case can accommodate 18 fans and four large radiators simultaneously.
To add to its superb and insane cooling system that this chassis can offer you, it can also provide a triple-chamber design with french-style telescoping radiator and storage compartments doors. With that, your life is more accessible when installing them. Because the Corsair 1000D is so huge, it can also house a mini-ITX and E-ATX at once.
Takeaway
Putting up or building a gaming rig is hard because there are many things to consider before you create one, such as the budget, the components to pick, and, most notably, what PC case to use. Deciding what PC you will use is important because it houses every essential part like the GPU, CPU, motherboard, RAM, and more. It would help if you chose a case with an excellent cooling performance so that the components inside won't overheat.