The global pandemic has been taking its fair share of a toll on the world, disrupting the world's economy and causing heinous damage to the industry revenues. However, during this 'off-time,' which was entirely uncalled for, the world of gaming has taken quite a significant turn.
What else is the newest generation supposed to do after being locked up for months in their homes? Gaming and iGaming have taken the Internet and all homes by quite a storm as the most effective recreational practice. But it doesn't stop there. The Gaming and iGaming industry has boomed, plus is still on the run for growing double than before during the pandemic.
According to the gaming companies who expect the sales and playtime to keep increasing, this expected growth is as most of us continue to quarantine.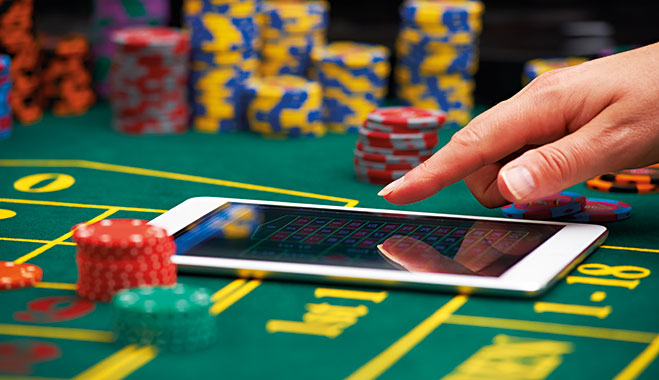 What's even more attractive to in-house gamers at this point is companies offering free download options for many games. Despite the huge benefit that comes with free play, there are many more incentives to divulge in this gaming world.
However, the actual 'drivers' are still pretty unclear. Thus, let's dive in to know how gaming has become a positive force for the economy during this unfortunate beginning of a new era.
Long gone are those days when gamers had to be hooked to laptops or a desktop computer for hours. The expansions have reached greater heights with incorporating their gaming systems for mobile phones too. It goes without saying that the scenario would've been impossible to accomplish had the mobile industry not expanded again. This is just another addition to gamers' parents' constant nagging of being glued to the screen.
Thus, the gaming industry was smart enough to merge both worlds — which now, luckily, exists in our pockets and fits in our palms. This hasn't only strengthened the gaming industry but bought a fresh perspective for the gamers to indulge in too. It's easily accessible, too — just fish out your phone and start playing.
Game representation has changed throughout the years too, plus for the better, as players want diversification in their consoles and games. Even three years ago, large-scale multiplayer gaming wasn't a sensation.
The gaming and technology industry is in a whirlwind of getting better than their previous titles. This is why we see variations in everything, starting from titles to the contents too. Take the VR industry as an indefinite example of growth. Evidently, the gaming industry embraces newer technology and makes it a part of its profitable growth. But not only that, this constant evolution of both worlds makes it furthermore obvious to an economic lead.
Previously, we've seen the most dominant market for Gaming and iGaming to be in the Asia Pacific. Needless to say, China had quickly become a gaming hub back then. Fortunately, this gaming fever seems to have spread out more, as the number of gamers is on the rise globally. This was also a result of tournaments and competitions and their expansions. However, as with the pandemic, most of the gaming started to take its glory online, we can all expect a steady rise and others to follow suit.
This evolution seems to be endless, for now. Besides everything that has already been introduced to dedicated gamers, both the Gaming and iGaming industries are bound to only be on the rise, as companies focus on improving their interactive and intuitive methods for gamers. The result being — voice-overs and other technical advancements in games.
It's still quite a surprise to many that Gaming and iGaming is the leading torch for the economic drive in 2020. But, it is still vague as to how long these courses of action will continue after the pandemic ends.