While selling your home yourself isn't easy, there are many improvements you can make to help your home stand out. You don't need to hire a traditional realtor to sell your home, but you should spruce up your home before putting it on the market. Here are five easy ways to make your home more attractive to potential buyers.
Fix The Little Things
You don't have to tear down walls and add closets to add value to your home (although you can). The idea is to make your home more attractive, and you can do so by fixing little things that are broken or need to be repaired, such as a wobbly door handle, holes and nicks in walls, or cracks in the tiles of floors. If there are any glaring issues, then they need to be fixed. These areas might seem small, but they're annoyances that can make your home look undervalued.
Declutter
It might sound obvious, but some people don't realize how cluttered their homes are because they're used to the clutter and surroundings. Potential buyers are going to notice a cluttered home and that could make or break their home-buying decision.
If you want to attract potential buyers without spending a single dollar, then you can declutter your home. You may Follow those easy ways to declutter your home. You might find that you have a lot of junk you don't need or items you can donate or sell. There's likely something that can be done in each room of your home. It might take time, but it's worth it to make every room stand out.
Professionally Clean Your Home
If you want to make your home pop, then you should have it professionally cleaned. You could clean it yourself, but the time it takes to do so adequately might not be worth it, not to mention you might have to buy equipment that could cost a fortune.
Hiring a cleaning service allows you to focus on other aspects of your home and you can incorporate peace of mind knowing experts are cleaning. You'll want to take the time to compare services to ensure you find a company with good reviews, fair prices, etc. If you don't routinely clean every inch of your home, you'll be surprised how good it looks after a cleaning service comes through.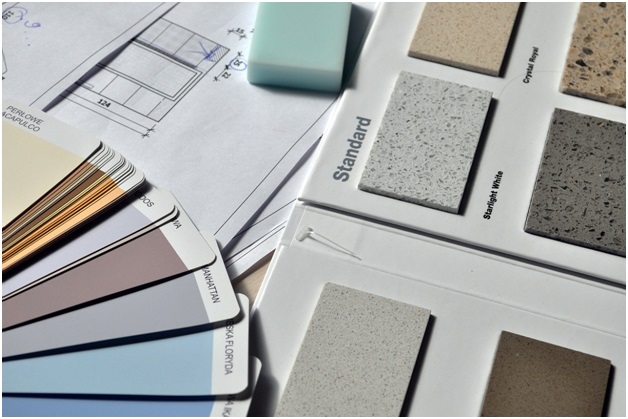 Photo Credit: pozytywnewnetrza from Pixabay
New Paint And A Fresh Lawn
This process could cost a lot of money depending on what you do and how big your home is, but a fresh paint coat and a new lawn will make your home more appealing. You might be able to paint the outside of your home and that's it, but you could decide to paint every room, especially if there are chips in the walls or outdated colors. In terms of your lawn, you could have a professional landscaping company redo everything, or you might only need to mow the lawn and trim the bushes and trees.
First impressions are important. Not only do you need to present your house and be a good host, but you need to ensure potential buyers have a good first impression of your home. They'll likely see the front of the home first, and a fresh paint coat and landscaped lawn can make all the difference.
Updated Appliances
Updated appliances can be pricey, but many home buyers like to see updated appliances in the bathroom and kitchen as these are rooms (and appliances) that are used every day. People are going to consider everything when viewing your home.
For example, they'll want to know how much utility bills will cost. A ductless heat pump can cut down on utility costs, save energy, and provide peace of mind for the buyer. If your utility bills are expensive and you have outdated technology, then we encourage you to install a new heat pump.
The final buyer will likely make improvements and fixes to the home to fit his or her wants and needs, but it's important to make your home as attractive as possible. Doing so could make this process easier and faster for everyone.