With a tremendous rise in expenses and an ever-increasing desire for luxury, many individuals apply for personal loans today. Banks and other financial institutions have seen an exponential increase in the rate of disbursement of personal loans in recent years. This is one of the ways how individuals can get funds for any of their financial needs such as house renovation, clearing high-interest debts, marriage, etc. One very simple reason behind this can be the ease with which personal loans can be availed today. Technology has made it possible for lenders to disburse the sanctioned amount within a couple of minutes. Also, the process of availing of loans has become very convenient as one can apply for a loan right from their home without the hassle of visiting the banks multiple times. All of these reasons have accumulated and have resulted in many individuals applying for a loan for the first time. Here are a few important things that you need to keep in mind when you apply for a personal loan: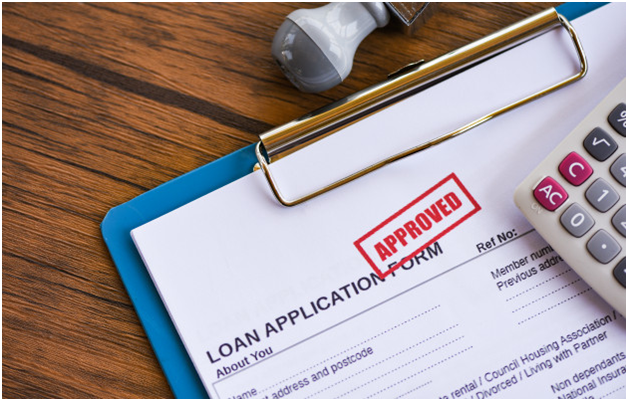 Find out more about a personal loan; apply online now. Source: Image from freepik.com
Know your credit score: This indicates the financial health of the credit over the last three years. This is used by banks and other financial institutions to check the creditworthiness of the borrower. Individuals can check their credit score either through the credit report agencies or from the CIBIL website. A credit score more than or equal to 750 can help the borrower get the best deal to apply for personal loans. Though institutions provide a loan even to individuals with a bad credit score, they first explore the reasons behind the credit score. Thus, knowing your credit score before you apply for a personal loan saves your loan application from being rejected and also saves time in the entire process.
Know your affordability: One of the most important factors to consider before you apply for a personal loan is to check your affordability. Banks and financial institutions provide loans based on the eligibility of the borrowers. However, only the borrower can decide what his paying capacity would be. Lenders sanction the loan amount looking at the income of the borrower, however, the borrower knows it better how much can he afford to pay back from his monthly income. Individuals have several other obligations apart from the loan amount to fulfill with their income. Thus he needs to plan his budget and calculate his paying capacity for the tenure.
Know your fund requirements: Another very important parameter to consider while you apply for a personal loan is to decide on the allocation of the borrowed funds. One must remember that personal loans are not interest-free loans and thus be careful while applying for them. One must be clear about one's needs and apply only for the amount that is required. Thus, it is a good practice to create a list of expenses where you want to use the borrowed money. This will help you avoid over-borrowing and prevent under-borrowing funds.
Secured loan vs Unsecured loan: Today, many banks and financial institutions provide unsecured personal loans. This may seem appealing to the borrowers initially. But it must be remembered that these unsecured loans come with a higher rate of interest as compared to secured loans. Thus borrowers should choose wisely between the two types of loans based on their monetary requirements and the willingness to pledge their assets.
Be prepared with your documents: Though technology has enabled us to apply for a personal loan without having to move out of our houses, lenders do require us to submit various documents for verification purposes. Documents like address proof, income proof, ID proof, bank statement, etc. should be kept handy while you apply for a personal loan. This will make your application process swift and smooth.
Know the rate of interest: Before you apply for a personal loan, it would be wise to calculate the rate of interest associated with the amount you are planning to borrow. Financial institutions often lure potential customers by offering flat interest rates. However, this is one of the examples of financial jugglery as the decrease in the balance after the payment of each EMI is not taken into consideration. Thus borrowers end up paying more towards the interest component. Thus the reducing balance method is better as it reduces the financial burden by considering the balance post the payment of each EMI.
Know your current liabilities: Before you apply for a personal loan, it is advisable to have a close look at your pre-existing loans and other liabilities. If an individual already has a debt to repay, he should first calculate his debt to income ratio and check if he can repay the amount of this additional loan. It is recommended that an individual with a debt to income ratio of 30% or less, can go for a personal loan, but any individual with a higher ratio should consider exploring other options.
Know the foreclosure rules: Besides the above-mentioned parameters, another important factor to keep in mind right from the beginning is the foreclosure procedure. Lenders usually charge foreclosure fees in case the borrower clears off the debt before the end of the tenure. Thus, one must educate himself about the rules and regulations concerning the early payment of the loan amount.