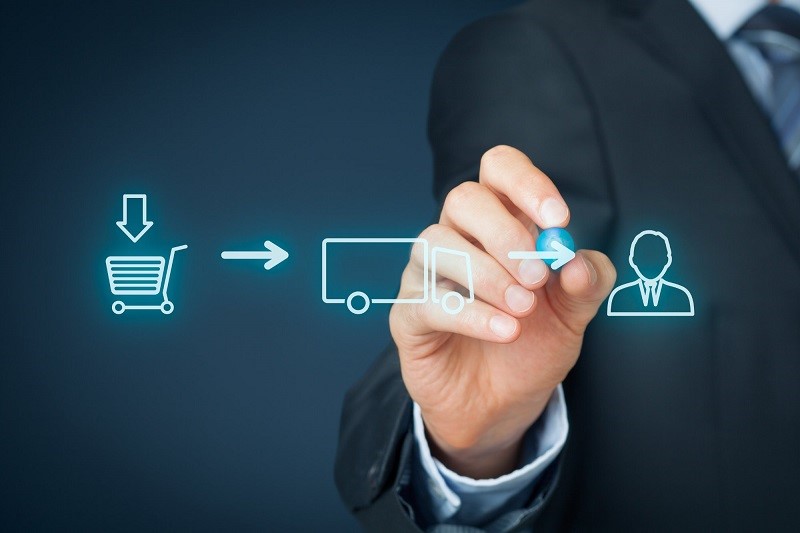 With e-commerce on the rise and growing demands for speedy shipment parcels, last-mile logistics have become a serious issue for companies wanting to keep their customers happy and avoid falling behind their competitors. In fact, data shows that 55% of customers will switch to a competitor if they provide a faster delivery service. The biggest challenge of the doorstep delivery is its inefficiency, due to low drop sizes and multiple stops, whether packages are delivered in rural, low-density areas, or in urban surroundings, where the speed is often compromised by traffic congestions.
In addition to that, the costs of last-mile delivery are very high, making up 53% of all shipping costs. With an increase in customers demanding free delivery options and the customers who are ready to pay more to get same-day shipping, brands and retailers are putting their trust in technology to offer new solutions and improve last-mile logistics.
Here are a few ways technology can drive changes in this area.
Data-based delivery routes
New technology makes it possible for companies to make data-driven decisions, as they have an opportunity to monitor deliveries and determine the causes of slowdowns and mistakes, and make necessary changes to improve their service. Moreover, using route management software can make multi-stop last-mile logistics more efficient, ensuring that the customers will get their parcels on time.
Gig economy delivery
With recent changes in the workforce, which relies on technology to find a new gig, the gig economy has sneaked its way into last-mile delivery. Using crowdsourcing delivery apps, local non-professional carriers are looking for parcels that need to be delivered, in order to offer fast and reliable service. UberRush gig couriers, for example, offer their delivery services to small and enterprise businesses, while Instacart adds personal shopping to their shipping service, bringing groceries right to consumers' doors in no time. While gig delivery can function perfectly in urban areas, because of the high density of parcels to be delivered and a lot of couriers who can be hired, it's hard to provide this kind of service to those living in rural areas.
Tracking orders
Another way in which the implementation of technology can help your delivery is by giving your customers a chance to track their orders, boosting their confidence in your service. If your company provides last-mile delivery, there are many software options that can let you offer your customers such a solution and gain their trust. On the other hand, if you're using large carriers to deliver your parcels to the doorstep, such as UPS or FedEx, they may already have some options which your customers can use and check the status of the delivery.

Predictive analytics
All the customer data you collect and analyze can be used for making predictions about their future behavior, and what their order could be, making it possible for you to plan your resources ahead, and provide them with immediate service. One of the best examples is Amazon, as the company is planning to deploy anticipatory shipping by 2021, making sure customers get their parcels fast, before even ordering them. Paired with their transforming Prime Air delivery drones, customers will definitely enjoy the top-notch service.
Driver management technology
Using vehicle GPS tracking is a great benefit for all those working in the transportation industry. Combined with a great tracking software solution, transportation companies can gain control over their fleet, increase their productivity, and reduce downtime. Plus, they can have an insight into drivers' performance, and find a way to optimize it for better efficiency, while also influencing the behavior of drivers and reducing the risk of accidents.
Parcel delivery lockers
Parcel delivery lockers are already in use by UPS through their UPS Access Point Program. Instead of waiting for a package to arrive at the home address, customers may choose to have it delivered in a secure locker, and collect it when it suits them. This takes the pressure off customers as they know their goods are safely stored, and within their reach.
While some technological solutions are already an important part of the shipping industry improving last-mile logistics,  for some of them, like drones and autonomous vehicles, the time has yet to come.