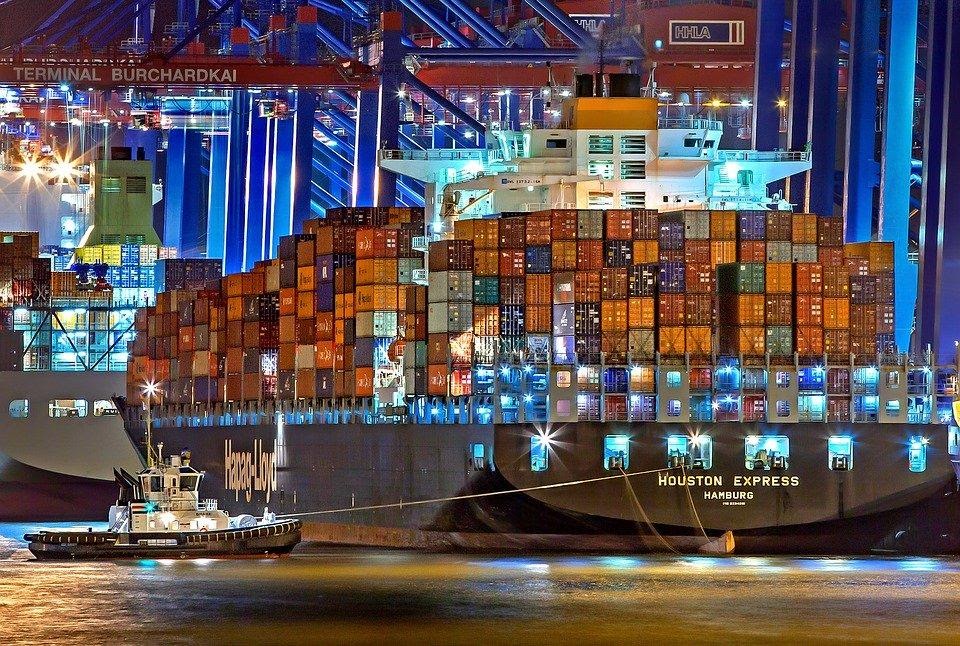 Businesses have always been on the path of evolution. However, modern-day technology has completely transformed them. Take the example of transportation. In the past, only a handful of multinational companies had an extensive geographical reach. They used to exploit freight services to supply products to their far-flung customers.
But that is not the case anymore. Provided the luxury of globalization, even small businesses have a loyal customer base in every nook and cranny of the world. This is precisely why limited-budget organizations are more dependent on freight providers today because they lack resources to establish a network of warehouses, unlike big companies.
There is no denying the fact that shipping has penetrated the businesses-world, and enterprises are milking a lot of money out of this practice. But setting up shipment is easier said than done. Anyone with little to no exposure and logistics could boast himself to be a freight forwarder, and you may risk your goods worth thousands of dollars. 
Therefore, to be on the safe side, it is mandatory to look into the following six factors before signing the dotted line with a freight forwarding service.   
For small companies, the budget is always the biggest impediment. But the good news is that the freight forwarding industry, especially ocean freight forwarding, has mushroomed like anything in the recent past. So you are more likely to get cheaper rates due to cut-throat completion currently existing in the market. It is recommended we indulge in a bit of heel-dragging to save money.  
The best way to do that is to ask for free quotes. As a rule of thumb, you should get three quotes at a minimum and then make a comparison among them. Two things guarantee transparency in the process of quote generation:  
The information provided by the shipper must be right on point. 

The freight forwarder should be well-equipped with the required technology. 
Many companies do not facilitate customers with free quotes. It is a telltale sign of a mediocre freight forwarder, and therefore you should show the red flag to them. 
There is no substitute for experience. Period. If a freight forwarder has been delivering goods for years, it must have dealt with tons of problems down the road. You can except it to confront with the unwanted scenarios, which could well be a bone of contention for a newbie company. 
Being on the higher side of experience also suggests that the forwarder is complying with all the legal obligations as it is nearly impossible for any business to operate for such a long time without having the right documentation. The government agencies are too good to let that misconduct go down unnoticed. Indeed, this is a massive plus point and gives you a sense of security.
Depending on the product, you can also dive into the record of the service providers. For example, if you want to ship a fairly common commodity, you can afford to overlook their previous track record. But if your product falls into a unique category, then tabbing into history would be a wise decision. Relevant experience is necessary for a special item.
Multiple modes of shipment 
Online presence has helped brands to enlarge their scope. Today, people can come to terms with your products and services from every continent. That is the reason why a fair proportion of businesses have a global audience. Simply put, you might have to send supplies in landlocked as well as island countries. 
In that case, choosing two separate freight forwarders for two different types of countries will become not only a mental hassle but also an overwhelming burden on your budget. You can easily counter these dilemmas by handpicking a freight forwarder that offers you more than one style of shipment.
Often, business owners do not entertain this aspect because all their customers belong to only ocean-friendly countries. You should not make the same mistake because the customer-base can expand in the future, and you might be forced to utilize air-freight too. Thus, bringing your farsightedness into play, always go for a diverse forwarder. This is hands-down the best option if you are in for a long haul.      
Picture this; your goods do not get delivered on the respective location promptly. Now you are worried and constantly trying to get in touch with the forwarder but all your efforts to come to naught. Can you empathize with this situation? That is is poor customer service in a nutshell for you. Nobody wants to experience that.  
One way to get an idea about customer service is to connect with old customers. They will sketch a perfect picture of the company's communication competencies. 
Apart from that, you can get a significant hint during the negotiation process, whether the forwarder has well-structured customer service or not. For example, ask various questions and try to notice their reaction. If your queries do not irritate them and they also respond to you in a flash, consider it a green signal.      
It is understood that some natural disasters cannot be predicted. They can pose a hindrance to a freight forwarder, and your cargo may get delayed, and the goods may be damaged. But these are rare cases. Most of the time, weather can be forecasted, and the risk can be marginalized or avoided altogether, provided the forwarder owns the sophisticated software and devices.
It also the hallmark of a tech-driven forwarder to provide its customers with the tracking system so that they can observe all the progress. If you want peace of mind and minimize the risk-factor, you must pay attention to the technical resources.   
In spite of all the latest and secure ways of packaging, sometimes the products get broken by the time they reach the delivery spot. Anticipating the issue, you should demand cargo insurance from the forwarder. 
As we know, some items are more delicate than others, and bear cracks even with a minor mishap. If your products happen to be that sensitive, then ask the forwarder to do necessary amends in the insurance policy. A professional freight forwarding company would not mind that. So do not hesitate to put forth this all-important demand.
CONCLUSION
Anybody who wants to take his business to the next level cannot ignore the need for a reliable freight forwarding partner. Sooner or later, you are going to require one. Keeping the above considerations in mind, you would not have a hard time to find a freight forwarder that is in step with your company's needs.