It is quite known to everyone that brown shoes don't go with black belts. Also, pajamas don't ever go with formal shoes. But when it comes to wearing men's watches and nailing it on any occasion, everybody seems to be confused. People feel they are out of the place when it comes to memorizing rules for wearing a watch. It's not about memorizing but feeling the inappropriateness of different colors and textures with regular outfits.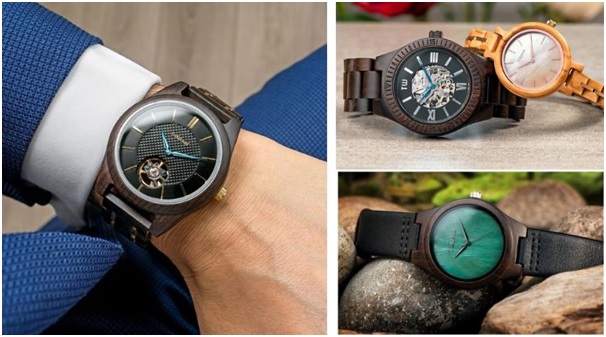 Now, the person who knows the rules of wearing a watch hasn't even memorized them dedicatedly. But, he just has his unconscious on matching the colors, designs, and formality and it comes automatically. Do you want to be that person who just has all the insights of wearing expensive, casual, formal and contrasting watches on any occasion? Let's roll some rules up your sleeve so that you never make a mistake.
There is no left or right for a watch
It is a myth that watches must be worn on the non-dominant wrist. There is no reason behind this statement. It's only a tradition people follow listening to the ones not having enough knowledge of fashion. You can wear a wristwatch on whichever wrist you feel comfortable with.
Only wear a formal watch with a formal suit
There is no reason to wear a dive or casual watch with a formal suit (unless and until you want to jump into the water like James Bond). Dive and casual watches are bulky and their formal counterparts are somewhat thinner than any other type. Any other type doesn't fit under a suit and it is the first sign that you just have to change the type to formal. Wearing casual watches with a formal suit is like wearing sunglasses at night. And you certainly don't want negative publicity.
Also Read: Tips to Consider While Buying Watch for Women
Dark watch shades are more suitable with dark suit colors and vice versa
Any fashion fanatic will always recommend you to wear only dark shades with dark suit colors. Whenever you visit a day party in a dark tuxedo, only wear a dark watch that is not as shiny as your shirt. Even at night, only wear dark dials with dark suits and light dials with light shades.
Look out for the design and textures
Matching a watch with your suit is the biggest challenge as you don't buy a watch as per every suit in your wardrobe. It's about matching different textures of different suits with a limited set of watches. It's always recommended that you buy two or more branded watches so that they can be interchanged according to the outfit. But, the features of each watch must be different. For example, you buy a wooden watch for now and a quartz watch as an option for later. Find a variety in the market first and then it will automatically be reflected in your wardrobe. For starters, you can blindly go for the best selling options online to be on the safe side.
Let it fit your wrists rather than forcing its size on you
The size of a watch is two-fold, the first is fitting and the second is the size of the dial. There are watches with giant dials that overexpose your wrist and then there are watches with tiny dials that are not visible at all. Find the right mixture and go for a moderate-sized dial. The fitting of the watch is another thing that should also match the size of the dial. Remember, a lousy fitting of the watch is a disaster to Fashion.
With all the tips and tricks up your sleeve, you have to write bases to choose a watch from the most confusing options online. Make sure you do not commit any mistakes and follow a drill right from the first task that is shopping.