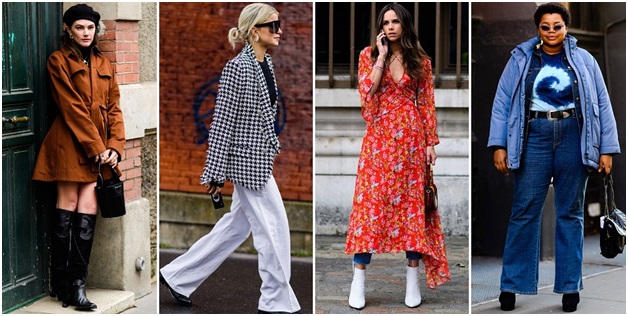 October is one of the trickiest months to plan your wardrobe around. One day, it will feel like summer never ended and the other, you won't be able to leave the house without a jacket over your shoulders. That's why you'll need transitional outfits to help you work your way around this tricky weather. From lightweight jackets to maxi dresses and timeless denim, there are a plethora of fabulous pieces waiting for you to rock this fall.
Irreplaceable jumpsuit
Boiler suits have been a huge hit this season and they don't stop to impress us even in the fall. Go for the ones with long sleeves to make them do double duty. When the temperature goes up, you can easily roll up your sleeves and bottoms for a seamlessly fashionable look. If the weather is suddenly breezy, a leather jacket and a pair of ankle boots will keep you warm and cozy. You can quickly dress up the outfit with a double-layer gold chain necklace or a lightweight scarf.
Maxi dress with sleeves
Flowy maxi dresses feel awesome in the summer, but they won't look bad in the fall either. When you're struggling to find the perfect outfit for transitional seasons, a fashionable Realisation Par dress with long sleeves or even one with short sleeves will keep you stylish and comfy. With a pair of leather mules or ankle boots and a denim jacket on top, you'll be rocking this ensemble like a true fashionista. If you're faced with a windy day, complete the look with tights, leather knee-high boots, and a draped blanket scarf so you don't catch a cold. Small coin hoop earrings in combination with a simple gold cuff bracelet will add just enough flair to your ensemble.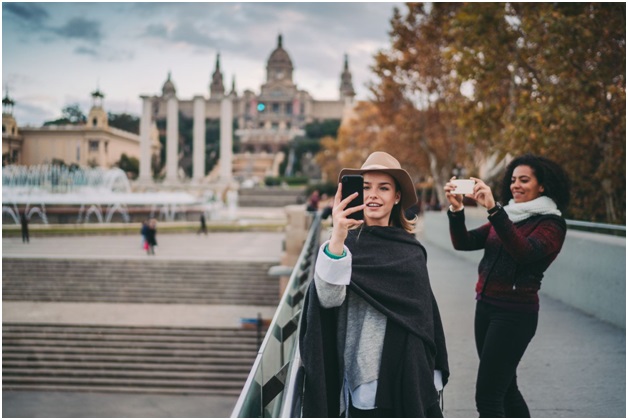 Denim on denim
Summer is usually too warm for denim jeans, so the minute you feel the temperatures going down, it's time to reach out for your favourite boyfriend or mom jeans. Tuck a denim shirt inside and put on a statement belt for the ultimate fall ensemble to get you ready for winter trends. A pair of Oxford shoes or high-heel ankle boots will give a completely new dimension to this timeless outfit. Throw on a trench coat if you think you'll need an umbrella for the day, just to stay warm and trendy at the same time. With a long silk scarf, your outfit will look as polished as ever.
The sleeveless jacket goes a long way
You may think you're done with sleeveless pieces once the temperature subsides, but the truth is they can be matched quite well in the transitional period. Think mini-skirts, tights, and long sleeve tops layered under a sleeveless jacket. Be it suede, velour, denim, or leather, a sleeveless jacket will make your outfit look more dressed up. Doll it up with a pencil skirt, or create a more casual vibe with a pair of jeans. Slip-on a pair of suede ankle boots and you'll have a fabulous summer-to-fall outfit to enjoy this October.
Oversized layers
If you're aiming for a dressed-up casual vibe, oversized layers will be a perfect choice. We're thinking of ponchos, large blazers, and long robes to match the autumn vibe. An oversized cardigan, poncho, or a kimono over your favourite silk camisole and a pair of white trousers give off the transitional vibe we're talking about. If you're aiming for something less revealing, swap the camisole for a white shirt and top the look off with a tiny neck scarf.
Transitional seasons can be challenging for creating perfect outfits without feeling too warm or too cold. However, with the right tips and choice of wardrobe, you'll do it without much hassle. Mix and match the aforementioned pieces and you'll look your best this October.