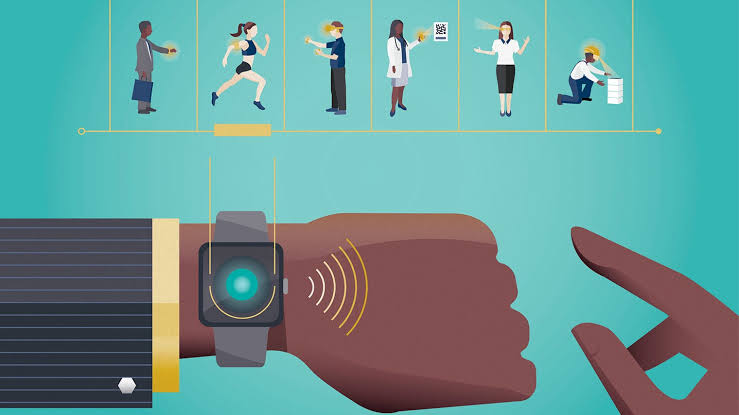 Wearable technology is much more than just flaunting a sleek band on your wrist and more than just a typical rectangular screen. Every day we see more people sporting smart wristwatches. In fact, in 2019, the wearable industry is on track for a 25.8% rise in sales volume, which means corresponding to about 255 million units.
These devices are constantly innovating the way we think about designing apps and websites for unique interfaces. However, designing wearables can be challenging. The function is a major concern, and then comes smaller screen space, limited battery life, and less information density. The key is creating a design that is user-friendly, visually appealing, and provides a functional experience.
Here are four important things to know as you design for a wearable interface:
Keep It Minimal
One of the biggest trends in designing wearables is simplicity and minimalism. Everything from typography to color to imagery should be straightforward, simple, and easy to read at small screens. Implement some of the ideas from flat design to add to the simple style, such as high contrast and bright color.
Embed Voice Controls
Now that we have discussed designing for touch interaction, now it is time to shift the conversation to voice-activated controls. Imagine with such a small screen, how will you go to tap every time you use it? This is where the voice comes easier.
When it comes to app design interactions for wearable devices, voice is one of the most important considerations. Embedding an app that runs on your command can provide a convenience factor when you are engaged in other work.  
Colors Should Be Bright and Saturated
Every color show on a small screen should be clear and meaningful. This comes in the form of bright hues and contrasts colors, which makes the elements more comfortable to read.
Colors could be used to represent elements you can easily tap and that demand interaction. The key to successful product development is designing the wearable with sharp contrast. Keep in mind the environment in which these devices are going to be used – dark rooms, sunlight – and design it so that every bit is easy to read in any sort of lighting.
Avoid colors like pastels with low saturation. Highly saturated and contrasting colors will work best. Pair these with black or white type for optimum readability.
It Should Be Easy To Use
Every wearable device can be a little different. Consider the physical components and interface for each as you design. The design should be compatible with all the physical parts that the device includes. It should be understandable and easy to use. More importantly, the function should be intuitive.
Conclusion
While we have yet to see what kind of innovations will happen in this booming wearable industry, a lot of excitement has already created among tech-savvy.
Start thinking about new ways about wearable design technology and how your app or website can work on this kind of device. The future of this technology might be exciting, and once you open your minds to every little possibility in wearable design, you can make products that will make life easier, healthier, and more graceful!