As a snack food manufacturer, you're aware of the importance of high-quality, convenient products that appeal to consumers' health and environmental interests. If you want to immediately improve your snack food packaging, make the switch to flexible packaging. From convenient, compact packaging to pouch printing, here are three ways flexible packaging can help you achieve immediate improvement.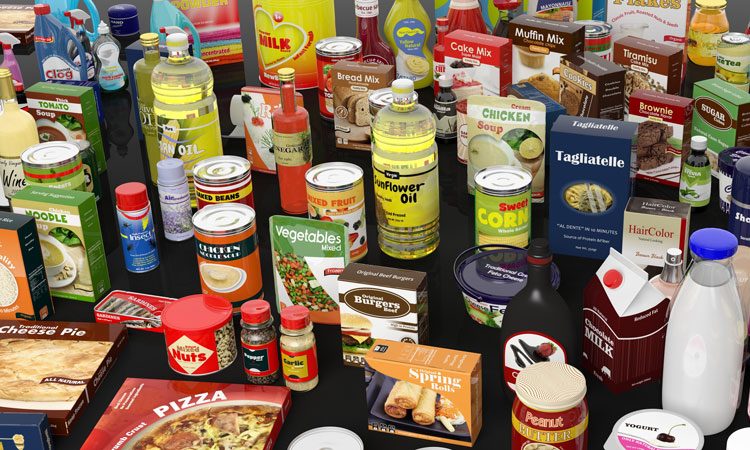 Maximize Transit, Storage and Display Space
From cookies to candy, dried fruits, beef jerky and nuts, snack foods require compact, convenient, easy-to-open and -close packaging that preserves freshness. In contrast with bulky boxes, jars or tins, flexible snack food packaging includes the following options:
Bottom- and side-gusset pouches
Lay-flat pouches
Press-to-close zippers
Tear notches and hang holes
These creative options allow manufacturers and retailers to maximize their transit, storage and display space, which can save them considerable costs over time.
Additional options for flexible packaging include child- and puncture-resistant packaging, degassing valves and spouts, and gloss, matte, metallic and soft-touch finishes. If you want your consumers to view your product without even opening the packaging, you can even opt for a transparent pouch. There's nothing like a glimpse of the actual product to help consumers make their purchasing decision!
Attract, Educate and Instruct Consumers
Digital pouch printing is an exciting aspect of flexible packaging. It allows manufacturers to use their packaging to advertise, educate and instruct consumers. Imagine colorful, eye-catching photos of your product, accompanied by its nutritional information and consumption and storage instructions. Digital printing's "frame utilization" allows manufacturers to optimize their packaging's promotional potential by adjusting a pouch's dimension. Maximizing the frame can benefit their printing costs.
The packaging is a powerful advertisement opportunity for your product. It allows you to bring your product to life for the consumer with colorful photos and graphics and compelling, descriptive text. It also allows you to position your company as a snack food authority and a dedicated industry leader by sharing your history, mission and goals.
Use Less Energy
Sustainable flexible packaging appeals to consumers' environmental interests and their desire to reduce their carbon footprints. In comparison to glass and plastic bottles and packaging and aluminum cans, flexible packaging uses less energy, produces less carbon dioxide and contributes fewer emissions to landfills. When it comes to environmental impact during transportation, for example, every truckload of unfilled flexible pouches equals 26 truckloads of unfilled glass jars!
Flexible packaging also extends a product's shelf life, which helps consumers reduce food waste. Innovative zippers, spouts and valves, and clear storage instructions and sell-by dates help consumers to enjoy their snacks at their freshest.
In the spirit of lowering the environmental impact of digital printing, many manufacturers have turned to recyclable polyethylene films. Consumers can recycle these films wherever PE film recycling is available. Recyclers can thermoform and manufacture PE film into other packaging types.
Get Started Today
If you want to explore flexible packaging and pouch printing for your snack food product, contact a professional packaging company today. Experienced representatives can work with you to identify the packaging that best meets your product's needs.