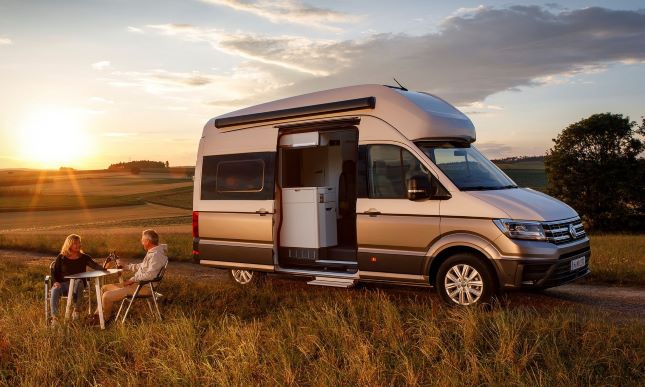 The rise of the campervan, motorhome and caravan in 2020 has been astronomical. As families, couples and senior citizens grow tired of the same old surroundings, and find themselves hamstrung with travel restrictions across the globe, the road trip in a campervan is gradually becoming seen as the ideal vacation away from home this year and next. To jump on the bandwagon, and to enjoy your very own home away from home as you explore the diverse regions of the US, here's how you can get your hands on your very own campervan in the coming months.
Do Your Research
Put simply, there are caravans for all types of traveler, on all kinds of budgets. When you look at the top of the range, you'll find full-size RVs and motorhomes that cost almost as much as a property. Meanwhile, the bottom of the range features tiny campervans that a couple will fit in snugly, with little room for extras and creature comforts. Only diligent and thoughtful research will tell you which campervan will suit your needs – and you should conduct this search online before you try to source your very own motorhome. 
Searching for Campervans
Now that you've found the campervan models that suit your tastes and requirements, it's time to scour the market for the best prices. Keep an Excel document with hyperlinks and prices listed, so that you're able to get an idea of the market price for the best campervans that suit your specifications. You're looking for the best price for the best model – but beware, the cheaper campervans might come with lingering faults and hidden fees, so don't jump at a bargain when you see it. Be patient, ask questions of sellers, and find the right model for you.
Financing Your Purchase
Many campervan owners knew when they'd found the van for them. Whether looking online, or walking around a dealership in person, the campervan they chose to buy leaped out at them from the crowd. The problem, for many consumers, is the price tag. Campervans aren't cheap, and financing your purchase can feel like an uphill battle. That's why services like Auto Finance Online have created a handy motorhome and campervan financing tool, to help you understand what kind of loans you can get, and what the repayments you can expect to pay, so you can get your hands on your chosen campervan right away. 
Maintaining Your Campervan
The wonderful thing about campervans is that, if well maintained, they tend to maintain their value over time. If you refurbish the interior of your campervan and do this on the cheap, you might even find that the resale value of your van is higher than the amount you invested in it. But in order to maintain your investment, you do need to maintain your campervan. Be careful with the engine, with the mechanics of the vehicle, and with the camping part of your van. Drive with care, and park your van responsibly, to avoid mishaps when on the road.
This guide to purchasing your very own campervan will help you head out on a blissful staycation in 2021.