Undoubtedly, the biggest challenge for every marketer is converting customers. Since modern customers are extremely discerning and need to be convinced that the offered solution is the best, marketers need far more than a great website and some good products. Using a comprehensive marketing tool that extends far beyond email marketing to cover all the components of the journey of the consumer and the various touch-points needed to connect with the customer is recommended. Perhaps nothing fits the bill than Marketo, one of the most popular automated marketing software programs.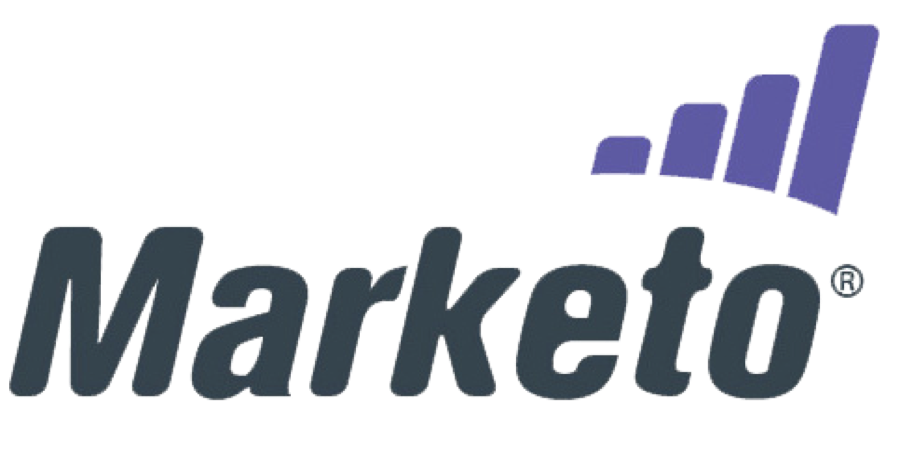 What Can You with Marketo?
Even though Marketo is commonly referred to as an email marketing tool, it is a sophisticated and comprehensive marketing tool catering to virtually every need of marketers. It offers broad-spectrum of services like:
Consumer marketing: Provides the ability to develop customer-specific campaigns that meet individual expectations and needs to a very high degree.
Mobile marketing: Provides campaign customization capabilities that fulfill the needs and behavior patterns of the target audience.
Customer base marketing: Ability to create powerful marketing campaigns that can reach out to different target audiences via email, mobile apps, and social media.
Lead management: Capability to generate, attract sales leads, and nurture them throughout the process to final conversion.
Marketing AI: Capability to create customer-specific content based on inputs delivered by artificial intelligence and marketing analytics.
Analytics and reporting: Provides the capability to understand what exactly the reasons are for marketing success and failure.
In short, Marketo is the perfect tool for marketers who want to automate, monitor, and optimize the multiple components that every modern digital marketing campaign has. A brief look at each of the main Marketo features.
Email Marketing
With the average consumer receiving close to 3,000 marketing messages daily, it is evident that if you want to stand out from the clutter, you will need to have a very good email automation strategy. Using a 360-degree marketing database, Marketo has all the necessary capabilities for building in-depth and personalized relationships with customers using email. You can view all the information you have on a specific customer in your database based on his interaction with you on any digital channel such as the web, mobile, social, as well as email. Marketers can then use the information at their disposal to create profiles that can then be used to segment the audience into homogeneous groups. It then becomes far easier to create highly personalized and engaging content for each of these groups. The advanced features of Marketo allow marketers to delight their email audiences through actions like creating email campaigns using the drag and drop interface, send emails in real-time are triggered off by audience behavior, use A/B testing to optimize campaigns, and track the ROI with simple dashboard reporting.
Consumer Marketing
Since the customer experience is not limited only to email, you need to communicate using every consumer touch point imaginable. The advanced marketing solutions delivered by Marketo are specifically designed to help marketers listen to engagement, compose and deliver relevant messaging, as well as gather pertinent information. Marketers can get feedback on customers at every stage of their journey that makes attracting customer interest easier. Customer retention is also an easier task with market making is possible to keep conversations alive via email, mobile apps, and social media. Using Marketo, marketers can get insights about their brands using automated listening tools, convert customers into brand ambassadors through a single platform for contact management, as well as obtain insights into audience engagement through advanced analytics and reporting.
Customer Base Marketing
Because the principal objective of Marketo is to improve your marketing relationships, it does not stop at building interactions with new customers but also tries to find ways how you can sell more to existing ones and building their loyalty. Marketers can validate marketing campaigns with customer base marketing using AI technologies to make sure that the right customers are being targeted with the best possible content. B2B marketing becomes better because they have the option to deliver personalized content at the customer account level. Marketers can track, measure, and optimize campaigns from one simple dashboard and use the insights to sell more to the existing database of customers. ROI improvement becomes easier when marketers know exactly where to focus their efforts and prevent wastage of time on unsuccessful campaigns.
Mobile Marketing
The number of users with mobile phones connected to the internet is estimated to be over 5.1 billion globally so it is hardly surprising the mobile phone has emerged as the most preferred device to establish connections by both customers and marketers. According to https://www.forbes.com, smartphones and tablets drive around 57% of all American Internet traffic. Marketo implements a comprehensive mobile marketing strategy that enables marketers to reach out to every single customer. Not only can marketers create their apps that can increase customer retention but also deliver real-time push notifications and also connect with customers across multiple touchpoints. Marketers also have the capability of sending location-based messages offering a more compelling consumer experience.
Lead Management
Besides the geographic proximity of customers to the sales channels of markets, the market also permits marketers to figure out where the customers are in the marketing funnel and adapt their strategies. The comprehensive lead management capabilities of Marketo include the development and qualification of leads with personalized campaigns aimed at nurturing prospects, scoring the leads for the sales team, using custom-built landing pages to convert customers, tracking and measuring important campaign performance metrics to improve results.
Analytics
Marketo delivers an in-depth view of customer behavior far beyond the ordinary that measures all the consumer touch points as he progresses along the sales funnel. This enables marketers to figure out which of the channels and campaigns are driving ROIs. Using market analytics, marketers can bring together dispersed marketing data into the same environment so that they can measure all the metrics of the consumer journey, adjust reporting models according to needs, infuse AI into analytics to obtain better insights while saving enormously on the time spent on the exercise.
Conclusion 
Marketo is perfect for marketers looking for a comprehensive marketing automation tool incorporating the tracking of multiple channels with AI, predictive strategies, and in-depth analytics. However, the pricing of the solution means that it may be out of reach of small businesses.