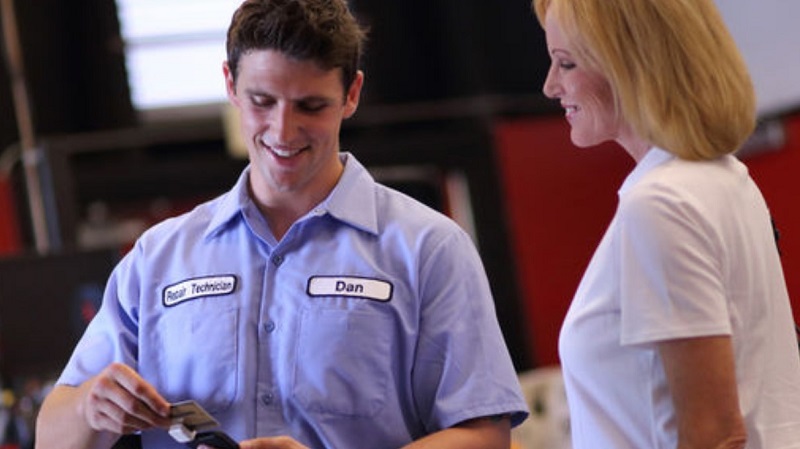 For every business, having the right point of sale system can help with accepting credit card payments, tracking sales, managing purchasing software, and more. However, there are many different options to choose from. If you run an auto repair shop, you are likely wondering which is the best auto repair POS system. Clover from Merchant Account Solutions is among the most popular options. Even with this single brand, however, there are still several options to choose from.
Clover Station
If you want a powerful yet easy-to-use POS system, you can't do much better than Clover Station. This system includes the Clover 2.0 software which is impressively easy to learn and use. It also features a cash drawer, touch screen, receipt printer, and more.
Compared with other POS systems, especially more traditional ones, Clover is very straightforward. The buttons all make sense and are intuitive. Things are laid out logically. Most people can learn this system relatively quickly.
Clover Mini
For a smaller version of the Clover Station, consider the Mini. This includes the same touchscreen user experience and the impressive Clover 2.0 software. However, it is in a much smaller package. It is ideal for businesses that want to preserve counter space, especially those that take a lot of credit card payments.
ShopController
This specially designed POS system uses the Clover Mini for accepting payments but has unique backend software for an auto repair shop. It includes features such as CarFax tools, QuickBooks integration, and inventory management designed for an auto repair shop.
For a POS system to be right for your business, it must do what you need it to do without getting in the way of your business operations. ShopController fits that bill perfectly for auto shops. It uses the powerful Clover POS system but adds tools made specifically for the automotive industry.
Booker
Another Clover-based option is Booker. This POS system is designed for service businesses that take appointments. That likely describes your auto repair shop. The Booker Clover setup includes a Clover Mini plus software for easily scheduling appointments online.
If you want to focus on keeping your appointment schedule as busy as possible, this may be the right POS system for you. In addition to accepting bookings, it can also help you reach out to and entice former and prospective customers.
Clover Flex
This mobile-based version of Clover gives you more flexibility. This can be carried by a team member anywhere in the shop to accept payment. It is ideal for more personalized customer service. For example, if you wanted to offer a more premium service with your people coming to customers to accept payment rather than the other way around, Clover Flex would be a great option.
Find Your Right POS System
There are plenty of POS systems to choose from and the right one for your business may be different from the right choice for another company. However, the above five options, especially ShopController, are excellent options for auto repair shops. Explore your choices and determine which is the right choice for your auto repair business.