You noticed something was going on with your parent a little while ago. They kept stumbling over names and words. They repeated questions. Occasionally, you'd find personal objects in the wrong places during your visits. After urging them to go to the doctor, they came back with a diagnosis: dementia.
If you're not sure what to do about your parent's condition, you should read ahead to see what your next steps should be.
Consider Future Care Options
Memory loss can make it difficult for your parent to take care of themselves. As the condition gradually worsens, they could get lost in familiar locations. They could forget important contact information. They could leave stove burners on or water running at home. Eventually, they will need help.
You may find that taking care of your parent 24/7 is physically and emotionally taxing, especially when they lash out or have a lapse in memory. It may be better for both of you to hire a professional as a caregiver.
Better yet, you could suggest a more accommodating living situation. Several nursing homes have independent living suites along with assisted living and memory care services for residents that need more help. You should go to Allseniorscare.com/residence/summit-heights-retirement-residence/ to see a clear example of a senior living facility with memory care suites specifically designed for residents with dementia. Find out about the comprehensive services and amenities that could make your parent feel supported and comfortable there.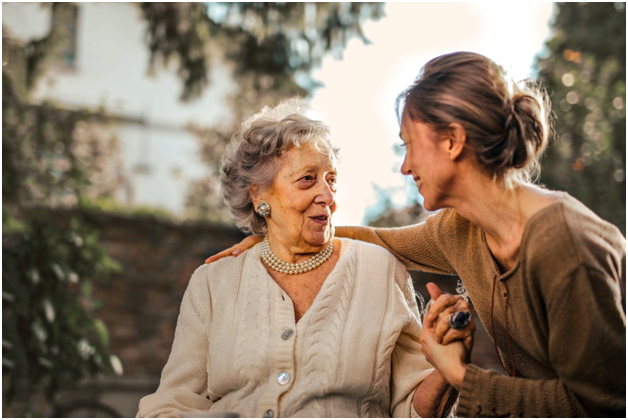 Learn How to Communicate
This condition will change how your parent communicates. They might have dramatic mood swings or refuse to eat, talk, or bathe when they're upset. Getting frustrated and arguing with them is not going to work out in your favor.
Be calm and compassionate with your parent. If they're rude or uncooperative, use validation therapy methods to help you talk them through their emotions and remove stress from the situation. These methods will make sure that your parent feels respected and more relaxed. Remember: they're not trying to frustrate or hurt you on purpose.
Encourage Activity
Dementia can't be eliminated, but it can be slowed down. Experts recommend physical exercise to slow dementia progression and a variety of stimulating hobbies to stay mentally active. If your parent isn't eager to do these activities, offer to join them. Here are some of the things that you can do with them to keep their mind sharp and stave off stronger symptoms:
Play board games, video games, or cards with them.
Start a two-person book club. Read the same book and discuss it every week.
Take fitness classes (dance, yoga, aqua aerobics, Tai Chi) with them.
Go for walks together.
Do crafts together, like building birdhouses, knitting hats, or making clay vases.
Watch documentaries and educational programming together.
A dementia diagnosis is a hard pill to swallow, but you don't have to feel completely hopeless after hearing the news. There are steps that you can take to make sure that your parent is taken care of by trained professionals and to make sure that they feel happy, healthy, and respected.