There are many factors to consider when preparing to implement enterprise-grade data analytics — accessibility, user-friendliness, cybersecurity, scalability, cost, and AI capabilities to start. Companies also have more platforms from which to choose nowadays. While having a variety of solutions is mostly a good thing, it can still make the process of choosing which analytics system to deploy that much more complex.
One major decision businesses face when choosing a data analytics system is whether to go with an on-premise, cloud, or hybrid solution. Whereas data analytics used to require housing infrastructures in physical hardware at worksites, it's now possible to store data within the cloud — or at least employ a combination of these approaches.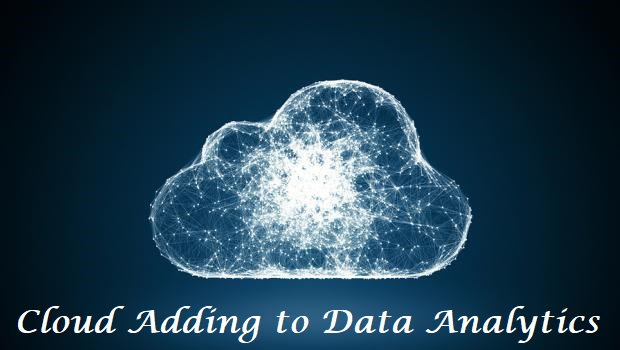 Before rolling out a new data analytics strategy or even upgrading your current one, it's important to understand what the cloud is adding to data analytics today. Only then can you make an informed decision that will maximize your organization's return on investment.
Benefits of Cloud-Based Analytics
According to one expert in Forbes, nearly half (48 percent) of organizations consider business intelligence (BI) in the cloud either "very important" or "critical" to their operations in 2019.
It makes sense more companies are deploying cloud-based analytics or planning to do so soon. Why? Because running analytics in the cloud can offer certain benefits over an exclusively on-premise setup.
Here are some key potential benefits of cloud analytics:
Less Hardware Needed: Cloud-based BI requires less hardware and less power to run, which can reduce start-up costs and eliminate the burden of maintaining physical servers.
Scalable Bandwidth: Companies using on-premise solutions are limited in how much storage and processing they can do at a given time, whereas cloud solutions tend to be easier to scale up as needed and analyze huge data sets on demand.
Lower Up-Front Investment: Investing in all the on-premise tech needed to get your data analytics program up and running, plus the human power to maintain it, can be costly compared to cloud solutions. Cloud tech tends to bring more incremental costs — allowing enterprises to pay for space and computing power they need as they grow — rather than requiring a huge investment right off the bat.
Flexible Access & Sharing for Users: The cloud is ubiquitous yet secure, which simplifies data sharing without requiring users to be in a certain location within physical firewalls.
Reduced Risk of Downtime: Since on-premise solutions are so dependent on hardware, a tech malfunction can lead to excessive downtime in which users cannot access the insights they need.
Shortens the Data Pipeline: Instead of having to export data files from cloud-based applications and systems (like a Cloud-based Customer Relationship Management system) into an on-premises system for analysis, cloud-based analytics can integrate directly with other cloud-based tools — helping users pull insights faster with less manual assistance from the IT team.
In short, the cloud is driving analytics in the direction of convenience, scalability, and cost-effectiveness.
Making the Move to Cloud-Based Analytics
Of course, decision-makers within enterprises know better than anyone that tech upgrades and transitions take time. Rome wasn't built in a day; it takes time and planning to make the switch to cloud-based analytics. Plus, it often requires getting key stakeholders on board first, which is not always the easiest feat.
Many enterprises bridge the gap by deploying hybrid clouds as a stop along the way to entirely cloud-based analytics. InfoWorld calls it a "transitional strategy" companies can use while figuring out how to best shift from exclusively on-premises tech to cloud-only solutions.
The cloud is redefining how companies do data analytics by removing physical limitations, increasing scalability and keeping start-up costs more reasonable than massive on-premises situations traditionally have.