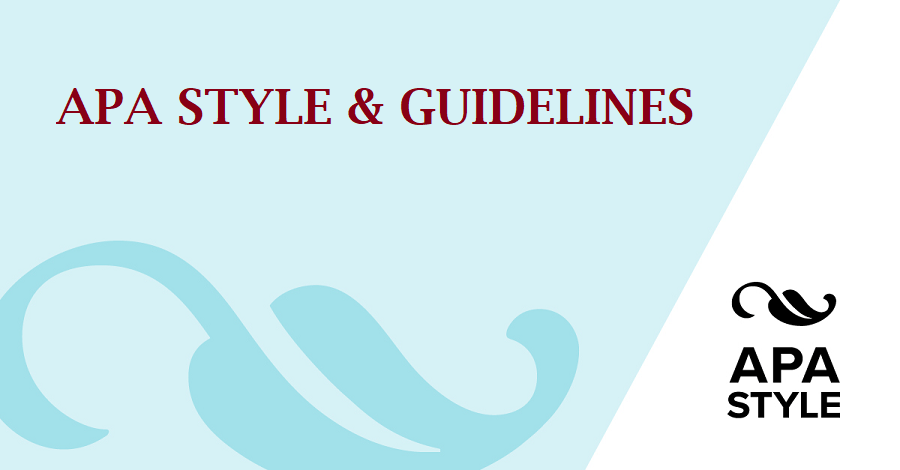 Academics and professionals alike need to be able to write with effectiveness and clarity on a regular basis. A set of guidelines called APA Style was created to ensure uniformity among the myriad components of scholarly writing. A group of psychologists, anthropologists, and business managers met ninety years ago with the goal of codifying these components to help both new and experienced writers produce work that is clear and precise, and to help readers more easily comprehend the material.
What does APA stand for?
As the most widely adopted set of guidelines for scholarly writing, APA Style is used by millions of people all over the world. APA stands for American Psychological Association, but in addition to psychology, APA Style is employed by writers in a wide range of fields, from nursing to social work, communications to education, business to engineering, and many more. The last thing you want as a writer is for things like inconsistencies in mechanics and formatting to distract from the message you're trying to convey in your work, and APA Style serves to provide that much-needed consistency.
The past and present of APA Style
The original set of guidelines was published in a journal owned and operated by the APA called the Psychological Bulletin in 1929, and it was only seven pages long. Ninety years later, in 2019, the 7th edition of the Publication Manual of the American Psychological Association was released at over 400 pages long. It is the authoritative resource for writers seeking to use APA Style, with over 15 million copies sold.
While the scope and level of detail of the guidelines have increased dramatically, the spirit with which they were originally created has been retained over the years. The 7th edition of the Publication Manual has been largely updated for a world that is increasingly digital and averse to biases and discrimination. An extensive set of guidelines, the Publication Manual is packed with information and examples to help academics and professionals produce effective and bias-free writing. However, it can be a cumbersome process for these writers to adhere to the highly specific rules of APA Style, especially when major changes are periodically introduced (like those in the newest edition).
APA editing services
Luckily, professional APA editing services exist to help writers by navigating the minutiae of style guidelines and polishing their work for them, so they can devote their energy to their research process and reporting their results. Having work that is professionally edited and organized using APA Style guidelines also helps readers to focus on the content of the work itself, and to easily identify key points, findings, and sources. Simple things like formatting inconsistencies can be very distracting, and a professional APA editing service can add a tremendous amount of value by making writers' work more effective.
Why use APA formatting?
The successful employment of APA Style encourages writers to disclose essential information, organize their ideas coherently and logically, credit their sources appropriately, and layout their papers in a predictable and consistent way. This last point gives readers, who are often readers of numerous similar scholarly works, a high degree of familiarity immediately. This allows for the least possible friction in the flow of ideas from writer to reader.
It also gives readers the tools to further evaluate findings, and by describing the details of the process of their study, it gives other researchers the tools to replicate said study to gain further insight and advance the discussion. Writing with APA Style guidelines in mind also helps writers to prepare and plan for ethical compliance. Uniform style for tables and figures allows writers to present data in an engaging and consistent way.
Regardless of whether a writer needs to use APA Style for a single university course or throughout their career, there are significant benefits to taking a conscientious approach to their work by following APA Style guidelines. Many students, academics, and professional writers may cringe at the thought of dependent clauses and semicolons, and that is why professional APA editing services play such an important role in the writing process.
APA guidelines
APA Style guidelines cover a wide breadth of topics: scholarly writing and publishing principles (including guidance to address quantitative, qualitative, and mixed-method articles, as well as student papers, dissertations, and theses; information on ethical compliance; and guidance on data sharing), paper elements and format (including heading levels to help organize a writer's thoughts), journal article reporting standards, writing style and grammar, bias-free language guidelines, mechanics of style (including punctuation, capitalization, abbreviations, numbers, and statistics in the text), tables and figures, works credited in the text, reference list (including the four elements of a reference list entry: author, date, title, and source), and legal references. The Publication Manual provides over a hundred examples of references to demonstrate how different types of sources should be credited in a writer's work, and it even provides guidance on the publication process.
Many people have the perception that APA Style is merely a set of guidelines for citing sources in their work, but it actually covers every element of a student paper, dissertation, thesis, or article or manuscript to be submitted for publication. It is important to note, however, that APA Style does not cover general rules of writing that are explained in a number of widely available style books (e.g., the Chicago Manual of Style). It also doesn't include examples of usage that bear little relevance to the behavioral and social sciences.
Differing guidelines – what to do?
More often than not, style manuals agree on the mechanics of writing. Where they disagree, the APA Style guidelines take precedence for APA publications and for courses taught by instructors who require their students' work to adhere to APA Style. Students, academics, and professional writers will also have to consider guidelines specific to their institution/instructor or the publication to which they intend to submit their work. While APA Style guidelines are extensive, individual universities and journals often have guidelines that deviate from them. In cases like this, those deviations would take precedence.