While it goes by many names such as the living room, family room, entertainment room, or gathering room, you can describe these rooms in many homes by just saying, "the room with the TV in it." The room with the TV in it is often the epicenter of family nights and the room of choice when hosting guests. Since so much time is spent in the room with the TV in it, looking at the TV itself, it's important that you have the right TV stand to hold your TV. Your TV stand is one of the most noticeable pieces of furniture in the room with the TV in it since people are looking in its direction so often.  When purchasing a TV stand, you need to consider the size relative to your TV and the style of the stand. At Totally Furniture, we know a thing or two about selecting the right TV stand for your home so we decided to team up with Convenience Concepts to showcase a few TV stand options of theirs that you are sure to love.
#1 – Convenience Concepts Tribeca TV Stand
This Convenience Concepts TV stand is has a classic look. With a cherry finish, this TV stand is designed to fit in with almost any interior design style. Featuring three drawers in addition to large open shelving, it contains plenty of storage.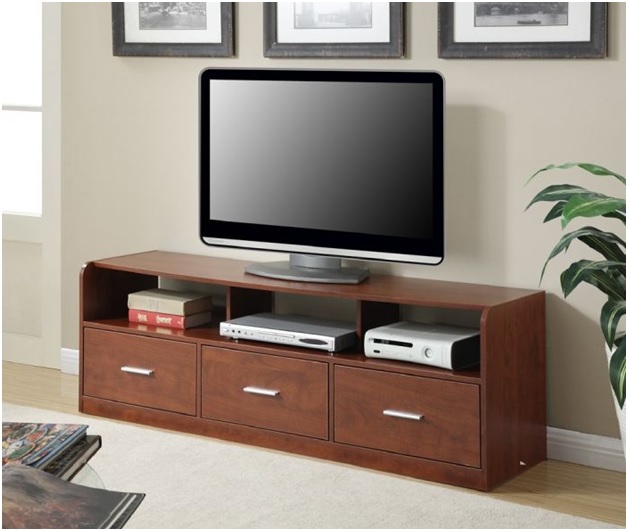 #2 – Convenience Concepts E. Hampton TV Stand
Convenience Concepts' Designs2Go line is specifically designed for easy assembly with few tools required that are included with your purchase. The E. Hampton TV stand is a perfect complement to any new or existing decor with its black and cherry finish. The black doors that slide left and right add a modern touch to a classic design.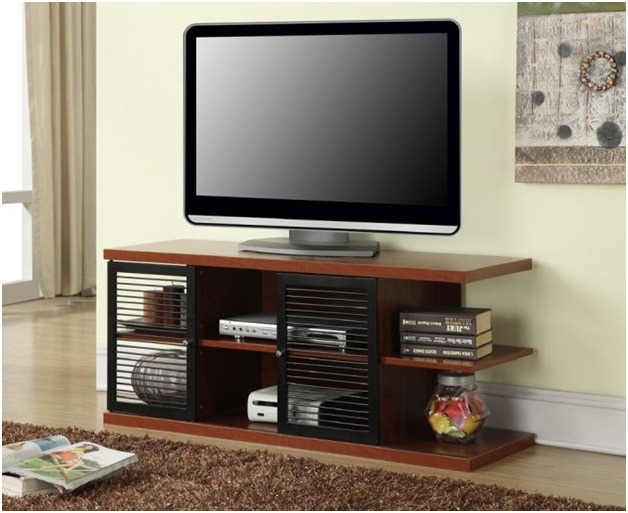 #3 – Convenience Concepts Key Largo TV Stand
Another TV stand from Convenience Concepts' Designs2Go line, the Key Largo features two open shelves with cable management that allows for more space for our media consoles. It also has two storage cabinets to maximize storage and is designed to be a bit more contemporary.
#4 – Convenience Concepts Seal II TV Stand
If you are looking for a more modern looking TV stand, this Convenience Concepts TV Stand is a good choice. It features a modern look with open concept shelving in addition to a concealed storage drawer.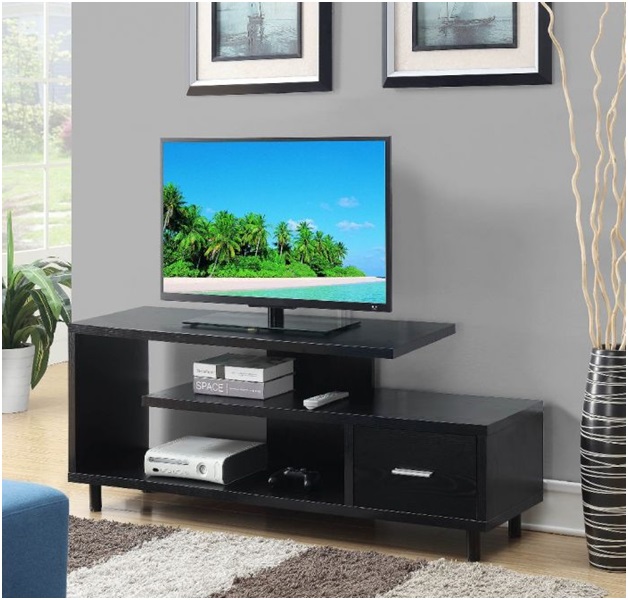 #5 – Designs2Go Large TV/Monitor Riser
Maybe after browsing some of these Convenience Concepts TV stand options, you want to hold on to the TV stand you already own. Designs2Go made this monitor riser with that idea in mind. You can add this piece to your current TV stand to add two more storage shelves and raise the height of your TV stand to accommodate a larger TV.
If you are in the market for a TV stand you do not have to look further than TotallyFurniture.com. Our selection of Convenience Concepts' TV stands is massive and if you can't find a style that suits your needs, just give our team of support specialists a call.