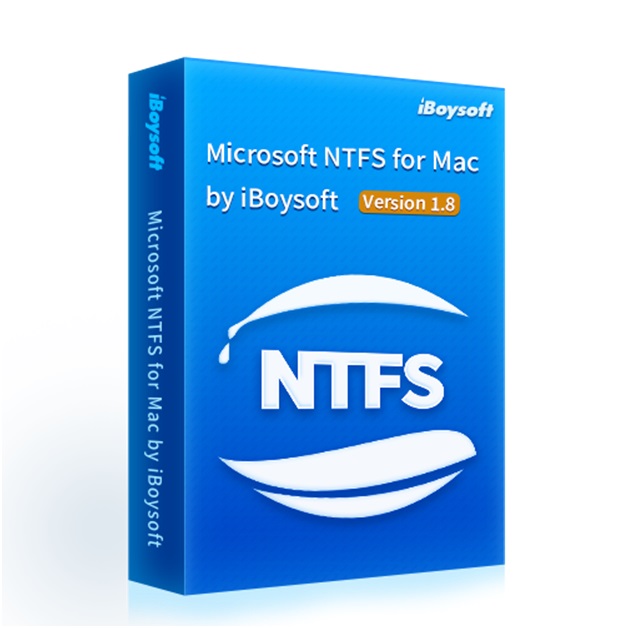 iBoysoft is a startup company, located in Chengdu, China, which currently has data recovery software, disk management tool and file protection tool in its product family. We find its NTFS for Mac software a really interesting and useful tool, so we pick it to introduce, hoping it can provide a good solution to NTFS writing problem on Mac.
Can you use Microsoft NTFS-formatted drives on Mac?
You can use Microsoft NTFS-formatted drives on Mac but your activities are restrained. You can view the files, read the information of the disk, drag the files to the desktop, etc. However, all writing operations such as renaming, deleting, creating, or editing are not allowed.
If you are using the NTFS-formatted drive to move files from a Windows computer to a Mac, it is alright. But if you want to move Mac files to a PC using an NTFS disk, you will need to make extra efforts.
Installing an NTFS driver for Mac is the easiest way compared with reformatting and enabling macOS native NTFS writes support via commands.
iBoysoft NTFS for Mac features
iBoysoft NTFS for Mac is an NTFS driver as well as an NTFS disk management tool.
The main features include:
It provides full read-write access to NTFS drives. You can directly use the NTFS drive as a Mac-friendly drive.
It has multiple management buttons to help you open, mount, unmount, eject, repair and format the NTFS disk. You don't have to open the Disk Utility to complete these activities.
It extends the file system options in Disk Utility. You can reformat non-NTFS volumes to NTFS with it, which can't be done in Mac's Disk Utility.
The iBoysoft app offers a 7-day free trail, so if you are in an urgent need of an NTFS writing solution, you can install it and use it for free. The trail version has the full features of the paid version. The data transferring speed and file security are guaranteed.
How to use Microsoft NTFS for Mac by iBoysoft?
With an installer of less than 12 MB, this app is extremely light-weight and fast to install. No extra supportive software or commands is needed.
Step 1: Download & install iBoysoft NTFS for Mac as instructed onscreen. The app woks on all Mac computers running Mac OS X 10.8 to macOS 10.15.
Step 2: Associate the external hard drive containing NTFS-formatted volumes to the Mac.
Step 3: Read and write to the NTFS volumes directly because the iBoysoft NTFS driver has already mounted the NTFS volumes in read-write mode. If you would like to manually mount the NTFS volumes in read-write mode, you can change the app settings.
Step 4: Click the app icon at the top right menu bar and choose Disk Management.
Step 5: Select a volume at the left-side list where volumes are divided into NTFS volumes and other volumes.
Step 6: Click an operation you need on the right. Options may vary depending on which volume you select. Be careful when you are use Erase or Erase to NTFS button, as they will delete your files.
Conclusion
NTFS for Mac software is nothing new, but still many people don't know they have such a choice to bridge this incompatibility gap instead of fully reformatting the disk. Some people will even turn to the risky way to enable native write support by commands. Why is it risky? Apple did little test on it and there have been reports that it made disks corrupted. After the 7-day trial ends, it is not a bad idea to pay for a lifetime use. Such an app costs less than a piece of stake.