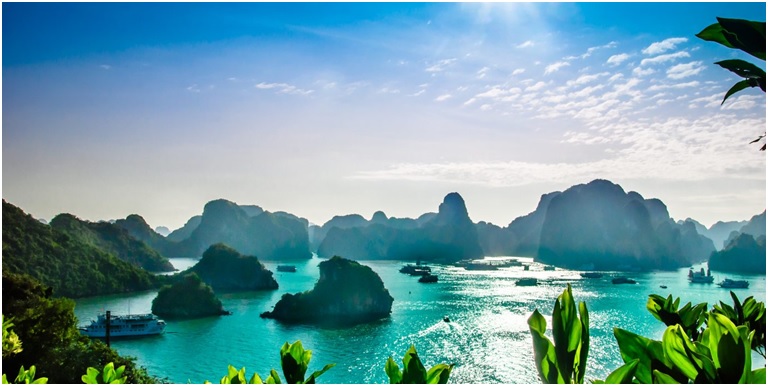 Our lives are filled with different obligations and stressful situations, so occasionally we need to go to places where we can find peace and quiet. If you are in New Zealand, or have plans to visit this country in order to run away from duties and stress for some time, you should know the best destinations to find your Zen. Visiting these four locations guarantees the spiritual growth that you're looking for.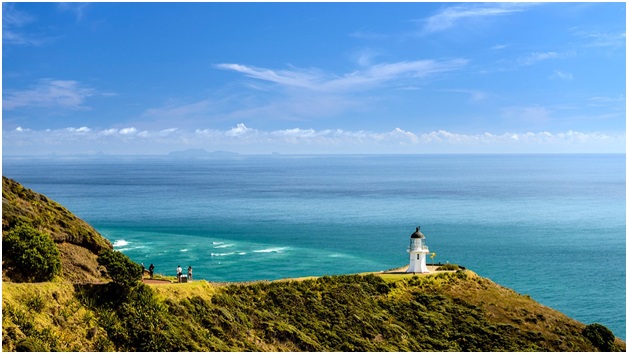 Cape Reinga, North Island
Cape Reinga offers lush green hills and azure waters, which can be exactly what you need. You can find this location where the Tasman Sea meets the Pacific Ocean. There is the pohutukawa tree, which is interestingly gnawed and rooted at the cliff. You might have heard about the other name for this place – Te Reinga Wairua, and the translation is "leaping place of the spirits". According to Maori mythology "the souls of the dead go to this place where they depart to join goddess Hinenuitepo to find their eternal home". There is this famous old tree, and everything takes places where it's situated. The beauty and serenity of this sight leave visitors speechless. You'll appreciate the dramatic and spiritual feel of the destination.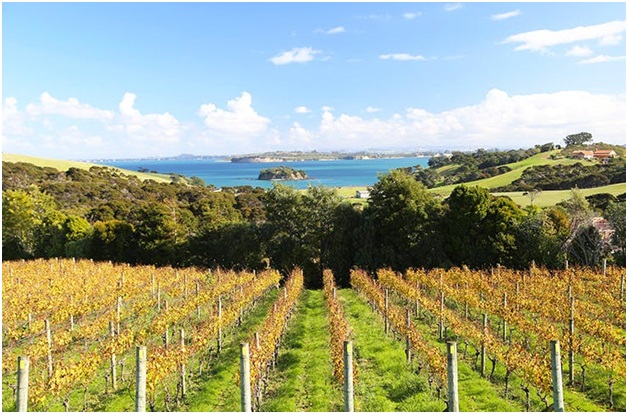 Waiheke Island, Auckland
Waiheke Island is amazing because of its pleasant-looking vineyards, olive groves and beaches, and it's a 40-minute ferry ride away from downtown Auckland. If you already find yourself in this city, you might need to familiarize yourself with the great services of car rental at Auckland airport, because renting a car is very convenient and it's easier to get the most out of this city by doing so. If you just want a quiet and peaceful location to go to, head to Waiheke Island straight away. You can rent a beach house and enjoy the soothing sound of the waves as you meditate. If you want to be more active but still do something relaxing, you can hire a mountain bike and have a ride. This way, you'll be able to enjoy the nature of this magnificent place and it will help you relieve the stress and find your inner peace.
Polynesian Spa, Rotorua
Rotorua is a town on New Zealand's North Island, renowned for its geothermal activity and Maori culture. It has a famous lake of the same name, as well as other amazing sights. Yet, what you might be interested in here is the Polynesian Spa. Actually, Rotorua has a number of natural thermal spas, where people have been coming to unwind for centuries. The Māori hotspot and bath house are one of New Zealand's oldest spas. People seem to enjoy the thermal mud and Manuka honey the most when they have a chance to go here. Here you can find your Zen and have many unforgettable moments!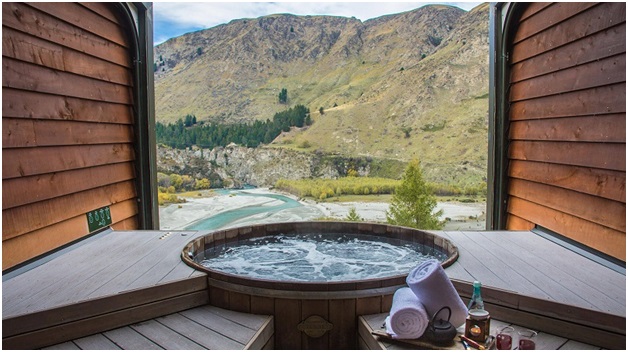 Onsen Hot Pools, Queenstown
You might be familiar with Queenstown as the city sitting on the shores of the South Island's Lake Wakatipu, against the dramatic Southern Alps. The city has remarkable vineyards and you can take up some fun and thrilling activities such as bungee jumping. But alongside this, this city has a lot more to offer. For instance, you can go to the Onsen Hot Pools to find your peace there. People consider them an oasis of calm. You can get amazed by the amazing spring water and the breath-taking views of Central Otago. There are also many great packages that this place offers, for example the Tandeki package, including sandals, towels, a glass of bubbly, or juice with a choice of Pure ice cream, Chocolate Bar (this is what it says on the site, so you can learn more about all of if you visit it). You can read about it here, together with incredible experiences of others who tried it before you. People are very satisfied with this place and they keep coming back, so you'll probably love it as well.
New Zealand is a country with many splendid places where you can find peace and quiet. These were some of the famous Zen places, where many people get exactly what they need and they are amazed with everything they encounter. You'll be satisfied too if you visit one of them and it will help you relieve the stress and grow spiritually.