In the corporate world, whether it is in a private organization or a multinational company or a government agency, they need a qualified candidates. World class education, affordable tuition fees, scholarships and grants in renowned universities, economic living (well furnished), state of the art campuses, safe and secure environment and healthcare facilities are some of the many reasons which make Canada a hub for business. One can consider studying in Canada if you are particularly looking for pursuing your career in the fields of business.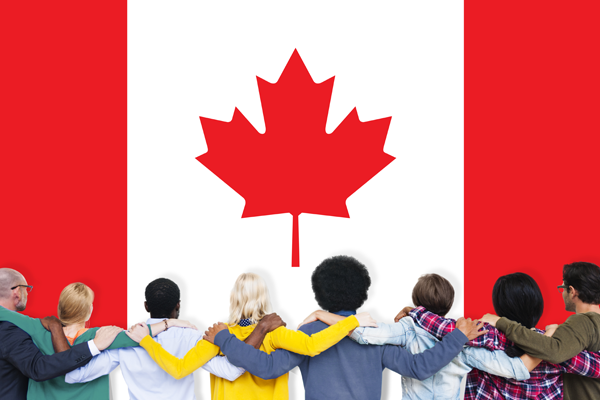 Top business schools in Canada :-
HEC Montreal– It is an institution which has been globally acclaimed and is the first business school in Canada. It is a French teaching university and has a number of outreach programs which work towards the integration of students from various cultures and brings them under one roof. It had over 14,000 students enrolled in the year 2018 enrolled in Undergraduate, Postgraduate and PhD courses. With over 90 different management fields it provides a holistic experience to aspirants who wish to dwell deep in the field of business, finance, accounting, trade or other relevant fraternities. The university has tie ups with above 450 organizations who
University of British Columbia– Its finance division ranks among the leading groups in the world in terms of both research and teaching. Their selection process is designed in such a manner that it filters the students with an all around command over different subjects in the field of business and finance. The university has a list of core and elective courses which have been crafted according to various specializations to generate a curriculum which is personalized and relevant. Along with this, there is a rich mosaic of cultures which brings in new perspectives as the student body is diverse with them belonging from different nationalities. It is a 16 month course which includes tours to business and finance hubs to boost a holistic development of students. It ranks 16th in North America and is on its way to achieve new milestones. $48,448.96 is the fees for Canadian students and $80,059 for international students.
Queen's University- Stephen J.R. Smith School of Business – Business today has become extremely dynamic both in terms of its principles and applications. New technologies, expanded markets, enhanced relationships, continuous collaborations, etc. In such a scenario students at Stephen Smith School of Business are nurtured and trained to perform consistently and adapt rapidly. Along with the globalization they provide a curriculum which is flexible and a highly personalized approach to management education. The MBA programs have an academic fee of $95,000.
Western University – Ivey Business School – Ivey attracts a truly tough field of candidates with a staggeringly of professional, cultural and educational backgrounds. Their faculty members have strong connections in the business world as well as with the institution and embrace the teaching pedagogy which is equipped with the latent dimension of continuous research to stay updated. The MBA programs employ a rigorous approach which requires complete class participation of students. This is one of the reasons why it's MBA program has been getting a top 20 rank by the Economic Times since the last 5-10 years. The tuition fees for domestic students is $83,250 and $111,750 for international students. With a solid alumni network and a 95% placement rate, the candidates who study and graduate at the Ivey business school have a bright future in the business savvy world.
McGill University – DesautelsFaculty of Management – According to recent data, "the Desautels Faculty of Management at McGill University is ranked as one of the world's top international schools". With over 39,000 qualified students and a large number of alumni, McGill built their position among the world's top universities. The fees are $41,436.98 for canadian students and $46,937.79 for international student.
Conclusion:-
Canada is one of the fastest growing economies with prospective job opportunities, which makes it a hub for business and finance related ventures as well as access to a strong established market. The list of reputed colleges which have been mentioned provide great opportunities for its students and helps them kick start a career in finance. It is important to research on the other parameters of the universities and find the one which suits you the best.