Why waste your time and money when you can use the available affiliate marketing WordPress themes to build an email list or publish product reviews? As long as you choose the right themes, all that you do on your website will be of benefit.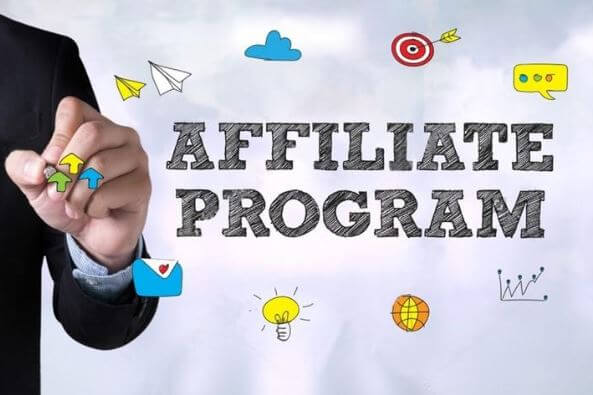 The best designs will enhance conversions, change how users navigate through your website and give you new monetization opportunities. This article presents top-notch themes that cover a broad range of affiliate marketing techniques.
You can use them to set up a successful e-commerce store, affiliate blog, product review site, or coupon website. These themes are completely responsive and modern. Therefore, each of them looks and performs well on widescreen monitors, mobile devices, and any other thing in between.
1. ReHub 
This is a premium WordPress theme that has several features that support profitable affiliate marketing. It is extraordinarily feature rich and has an impressive rating of 4.92/5 from over 700 customer ratings on Themeforest.
The only element on ReHub that is not so impressive is its aesthetic. If you are looking for a beautiful theme, search for another option. It has a simple and attractive style with so many tools for affiliate marketers.
It has customizable price comparison tables for posts where you can review multiple products. The review posts may feature both the user-submitted and editor reviews to help build more trust with your visitors.
It has conversion-oriented landing pages to effectively generate leads. You may even create a 'deals' section on your websites like AppSumo or MightyDeals. Browse around the available demo sites to grasp all that this theme has to offer.
2. MoneyFlow
MoneyFlow is an excellent option for anyone who wants to start an affiliate blog. The theme has so many layouts that you can choose from and a user-friendly and clean design. It also has a list of so many features that will improve your profitability.
It is the best theme if you like publishing new content frequently. It has so many opportunities in the multi-column homepage to display featured and new posts. The other great feature is Woo Commerce integration that enables you to add a whole affiliate shop to your website. You can use it to sell your products or those of another person.
MoneyFlow has impressive monetization features. It perfectly integrates with other plugins by MyThemeShop to include star rating for the product reviews, the mega menu for enhancing navigation, and customizable email option forms. It is optimized fully for SEO and written using a clean code to keep your website performant and superfast.
3. Admania
Admania is a theme that is super-optimized for displaying the advertisement. This digital marketing theme has so many performance-driven ad spots. You can also use this theme to bolster your ad revenue using affiliate commissions.
The theme has a minimalist and simple design. It resembles the Genesis child theme among the other popular ecommerce WordPress themes on Themeforest. If you would like to assume a more personalized approach to affiliate marketing and publish content for building an email list, Admania is an excellent choice for you.
The theme has six layouts to allow you to set up the website with the ad positions and content that you prefer. The theme is optimized for speed and loads quickly making it important for SEO and conversion rates. It has a live editor to update the layout, several ad types, multiple post layouts, and an ad block detector.
4. WooShop
It is possible to use Woo Commerce plugin to create an e-commerce store even if you don't have your own products to sell. You may list external products from the other companies and link to their sales page from your affiliate product page on your website. It allows you to send high-conversion traffic to vendors and earn huge profits.
If you would like to develop an affiliate e-commerce store, the WooShop theme is the best for you. The theme has the best design for product discovery and browsing and can support a shop that sells hundreds of products.
The theme has a customizable homepage with a responsive slider at the top to promote the highest converting and most popular offers. It has three grid layouts to choose from for your homepage sale listings and add as many product categories as you wish.
Your visitors will appreciate the cart categories and optimized products. The theme is SEO ready and optimized for AdSense ads. It will help you bring more visitors to your website.
5. Coupon
The Coupon theme has an incredible design to promote coupon offers and get visitors to click on your crucial affiliate links. The homepage does not waste any space with non-monetized content or blog posts.
It advertises the best deals on your site and follows it up with a slider of additional popular coupons.  The visitor will find additional coupons that are categorized by category below that. When the visitor clicks on any offer, it will take him to a dedicated coupon page where they can click on the ad again to get the code and then visit the vendor's website.
All the sections of the homepage are customizable meaning you can add whatever offers and coupons that you wish. The site is also integrated with a complete coupon archive to find any deals on your website easily.
The site is also integrated with a coupon archive that allows visitors to find any deals easily on your website. Coupons may have extra reward points, expiration date, and a counter-advertising and how many more people have to use the coupon in the past.
6. Splash
Splash is one of the affiliate marketing WordPress themes that emphasize product reviews. The theme has a clean and simple design. It can help you publish clearly written content that has a matching design.
It has no distractions from unnecessary animations and scrolling effects. It also adapts quite well on mobile devices and small tablet screens.
It is a highly customizable theme that allows you to change the colors and fonts from the admin panel with a lot of ease. Splash is translation ready and loads very fast on all devices. It is Woo Commerce compatible and hence you can add an e-commerce store alongside your website.
7. Doo
Doo theme can be used on various forms of affiliate websites. It is a beautiful blog design for publishing product reviews and tutorials. The theme is Woo Commerce compatible and hence you can start an e-commerce store. The also comes with a coupon search feature.
The homepage of Doo has a coupon feature front-and-end. You can use the same search bar to find products on your website. It also has gift certificates and a group buying feature through the integration of Woo Commerce.
Doo allows you to publish daily deals which is an excellent way of monetizing your website. The sidebar, footer, and header of Zoo are fully customizable through the visual composer plugin which comes bundled. The product listings, search forms, and other template parts of the website are also fully customizable.
Conclusion
These are the top affiliate marketing WordPress themes to use in 2020. The list comprises some of the best e-commerce WordPress themes. You can choose one depending on the type of website that you wish to develop.