Achieving the state of wellness is probably one of the biggest challenges faced by almost everyone today, especially those who spend most of their lives sitting in front of a computer while being nailed to loads of paperwork.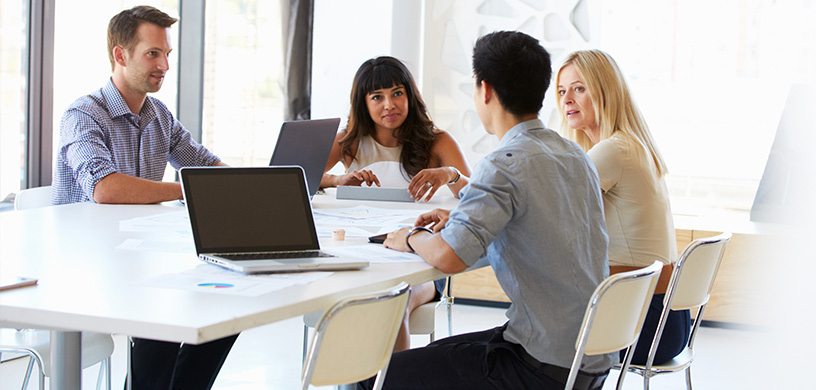 If you are one of those who constantly pay less attention to food choices and basic mental and physical exercises due to varying reasons, well, you are not alone! You are just one of the millions of people who might be living in an unhealthy and sedentary life, but you need not worry, with the important tips listed below, you can ensure wellness even while working in the office.
Give Yourself a 17-minute Break After Every 52 Minutes
Are you feeling grumpy all day at work? Feeling so sleepy because you can't quiet your mind at night? You are probably spending too much time on work which leads to daytime fatigue, studies say.
In a report, aside from taking a power nap during the day, one of the most effective tips to help you be productive as you can be is to give yourself a 17-minute break every after 52 consecutive minutes. This might seem impossible due to our heavy workloads; however, with the right time management, nothing can be too impossible.
In your 17-minute break, do some light exercises. You can also stand or walk; arrange your desk or go somewhere inside the office. Move. These simple activities will help you keep on track again, and most significantly, it will help you forget sleepiness at work.
"Deskercise" in the Office
When you are stressed, especially because of work, a hormone called cortisol is released. This hormone is detrimental as it can cause blockage in your heart, which can increase the risk of acquiring heart illnesses, stroke, and type 2 diabetes.
A "deskercise" is helpful most especially because most of the time, you are tired of sitting. Do some standing and stretching and try to avoid sitting for a very long period of time. You may also invest in a standing desk to help improve proper posture.
It's great to work on your health. If you've been sitting all day at work, you might now need to occasionally stand while doing some tasks. Therefore, a standing desk is perfect for you. Also, it consumes less space, it is less complicated and easy to assemble.
When Everything in the Office Seems Too Unbearable, Meditate
There are times when everything in the office seems too much for your mind. Thus, aside from taking a nap or walking for a while, you can also try meditating. Yes, you have heard it right! Meditation is not just done at home or wellness centers, you can actually meditate anywhere, but make sure to find a place that is free from distractions.
You can use your break time to meditate. Spend at least 20 minutes. Mindfulness meditation will help you get back on track and regain your focus after the stress you accumulate throughout the week.
Be Wise on Your Food Choices
Fast food or those ready-to-eat foods are the most available for us. Although this may be redundant, never forget to pick the right food choices. It is better and safer to find time to prepare your own food instead of buying meals from fast-food chains. Also, bring your bottle of water and drink an adequate amount of it.
Conclusion
Your health and wellness is your wealth. Thus, by reminding yourself of these wellness tips, you will be able to free yourself from the adverse effects of working too much and being unaware of activities and food choices at the workplace.