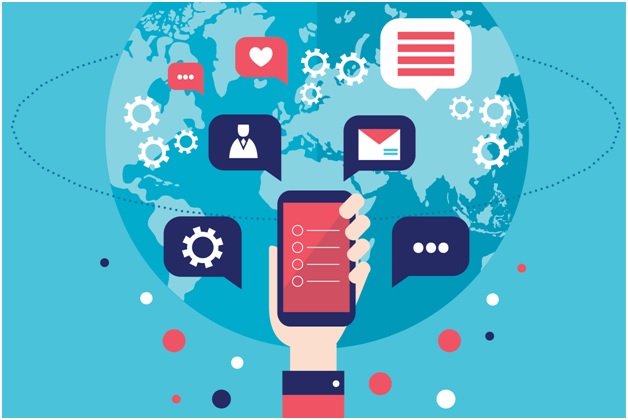 Survey analysis software is an application that is used to collect feedback from the targeted audience. At its core, these software solutions help you design, send, analyze data using automated functionality, drag-and-drop tools.
With the ever-increasing competition in the market, this cloud-based surveying solution has become an absolute must for the companies.
If you are going to purchase survey analysis software for your business, here are the five important things to know-
It Isn't Just For Big Companies
Though survey software can handle advanced and complex data, it doesn't mean that only large enterprises benefit from it. From individual researchers and large firms to small and medium-sized companies, it is designed to assist businesses of all sizes.
By providing the necessary tools, survey analysis software helps to collect and manage data in the form of charts, tables, graphs, and reports. Many of the software providers offer subscription options and different price points that can be tailored to your specific needs.
Different Software Solutions Vary In Their Level Of Automation
No matter how easy to use your survey analysis software may be, it must produce accurate results. Therefore, automation should be present for designing the survey, collecting and distributing data.
Further, how sophisticated you want your automation depends upon the choice of feature set. So, you may expect to shell out more for advanced options. Many of the survey software is able to filter and breakdown information to provide detailed analysis.
Another option you can frequently find is real-time results that help to analyze data on an ongoing basis. This feature lets you update results as fresh responses come in.
The cloud-based survey system allows respondents to enter data themselves that boosts accuracy.
A Good Survey Analysis Software Provides Design Flexibility
Choose software that allows you to design the survey in different ways that can be based on:
Survey structure (single/multiple responses, ratings)
Survey path (for example, skip logic)
Survey mode (online, printed or hybrid)
Moreover, it allows manual intervention and can be automated whenever necessary. And, it should provide customizable options to design individual branding elements. Some of these options include:
The ability to personalize themes, layout, colors that align with the company's branding guidelines.
The flexibility to customize surveys using different fonts, questions, and formats.
The choice to target a demographic or specific customer segment.
The ability to upload the company's logo with other images to promote your services.
It Provides Responsive Experience

Many of the cloud-based software packages allow creating surveys that people are willing to complete. It lets the consumers fill out the surveys at their convenience, providing them with an option to pause the interruptions.
Further, some software comes with the options to provide a more responsive and personalized experience.  For example, the skip logic feature makes it easy for the respondents to answer the questions by skipping irrelevant questions.
The Ease Of Using Survey Analysis Software May Vary Greatly
Some of the software requires coding and other input to provide the results you want. On the other hand, some are designed for those who don't have programming knowledge. Therefore, it is necessary to keep your company's user base in mind while purchasing online survey analysis software.
Some of the user-friendly features to look for include-
Reporting feature, such as automatic report formatting.
Ability to conduct detailed surveys with step-by-step guidance.
Easy import, the export of data whenever needed.
Conclusion

By incorporating analysis software into your business, you can elevate the survey results to a whole new level. Not only your results will be faster, but it also reveals some important insights that could have gone unnoticed otherwise.