A dental chair is important equipment for both dentists and patients. The patient wants a comfortable and relaxing chair while the dentist needs a quality chair to be able to carry out the treatment. Having a dental unit that is functioning well will improve the success of your dental practices.  Choosing the right dental unit is not an easy exercise. Technology is changing every day to improve the quality of life. New dental chair designs that provide the patient with comfort and the dentist with the ease of carrying out treatments are now available. Take some time to research the available options on the market. Here are some of the things you should consider when shopping for a dental chair.
What to look for in a dental chair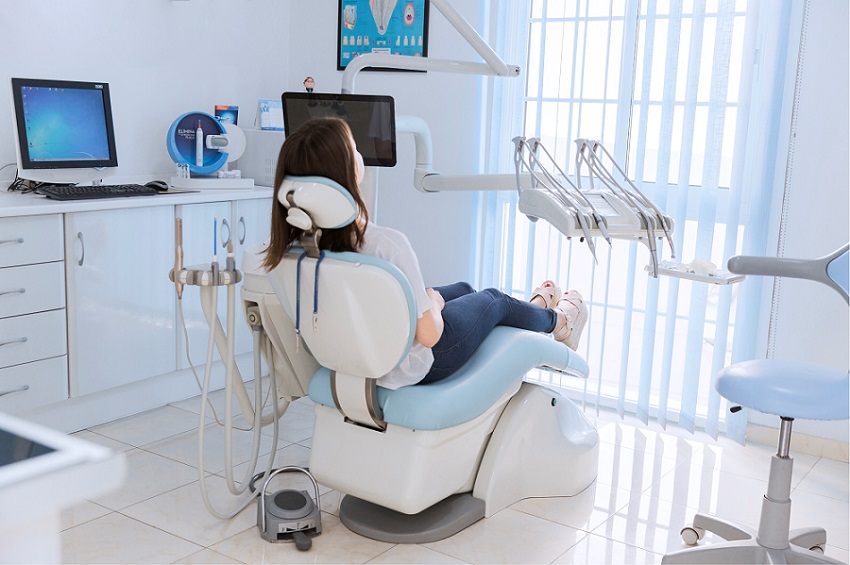 When it comes to choosing a dental chair, pick the one that is comfortable, functional, and reliable. Go for a dental chair that will allow you to do your work with ease, and at the same time keep your patient comfortable. The chair should also complement the decor and design of your office.
1. Comfort
The design of a dental chair has an impact on the patient's comfort. It should offer proper cushioning and solid support regardless of the patient's size. We now have some dental chairs that can adjust to adapt to the patient's size and positioning.A dental chair should also have an adjustable headrest that can adjust to the patient's positioning. Some chairs now have other features such as inbuilt massagers, armrest, and heating units. The chair should also make it easier for the dentist to treat the patient with ease. It should allow the dentist to get closer to the patient while maintaining a good standing posture or position to be able to perform dental procedures more effectively. Patients will be more comfortable on a wide chair, but don't choose a chair that is likely to restrict the dentist's movements. Select a chair that will boost the dentist's performance and make the patient comfortable at the same time.
2. Features and functionality
Some dental chair's design and functionality can help improve the patient's confidence level and boost the dentist's productivity and effectiveness. Some modern dental chairs have:
A control panel for adjusting the chair position
Memory for seat positions
Flexible foot control
 Dental chairs differ in features, shapes, and sizes, but the key thing to consider is reliability. Don't buy a dental chair that won't serve you for more than ten years.
3. Dental operatory accessories
Some dental chairs can accommodate various accessories that will make the work of the dentist easier and patients comfortable. If possible, opt for a dental chair that will allow you to mount a lighting fixture on it. Getting a dental chair with such an option will reduce the need for extra wiring on the ceiling and walls. Some dental chairs also come fitted with a cabinet for keeping appliances and tools, and a mobile cart. You may want a classic dental chair, but your budget may be limited. You should always consult an expert when purchasing such a unit.
4. Aesthetic and style
When patients enter the dentist's office, they first look at how it is arranged. The office should not appear congested and disorganized.  The dental chair you are looking for will take a prominent space in the dentist's office. There are dental chairs you can customize for them to match with the office and other dental practice interior design and decor. Before buying a dental chair, it is vital to consider choosing the one whose color, fabrics, and finishes will match with other decors in the office.
5. Warranty terms
Most dental chairs come with a five years warranty. The warranty for a refurbished dental chair can be one or two years. A dental chair with a long time warranty is more durable and reliable than those with less than five years of warranty.
6. Servicing
The dental seat upholstery is likely to fade and wear after repeated use and cleaning. You can refresh the look of a dental chair by applying upholstery kits. The dental chair can also malfunction from time to time. Before buying a dental chair, consider the availability of a repair technician that will be helping in the time of need.