The easy availability of credit and facilities these days comes with various responsibilities and charges. This plastic money is not for everyone, especially for those who are weak-willed and spendthrifts. You need to be extremely wise and thrifty when it comes to holding credit cards, or for that matter, anywhere else in the world.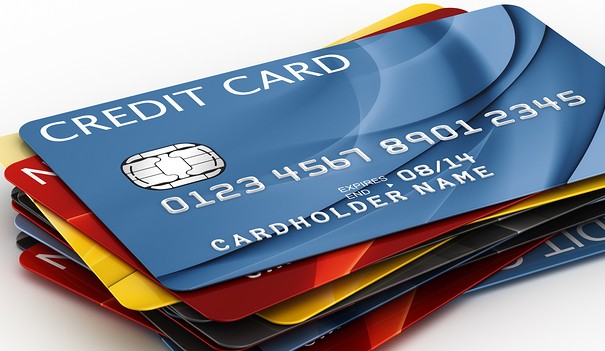 This thread is made in the form to act as a manual for you, addressing some of the common major concerns that you are required to contemplate upon before owning or using credit cards. 
What is a Credit Card?
A credit card refers to a card that allows you to spend money on a credit basis up to a pre-specified limit after which there is an interest charged on the money that you have borrowed from your credit card provider. 
What Are The Purposes Of a Credit Card?
The following are the purposes for which a credit card can be used:
Shopping purchases

Repayment of existing debt

Daily expenditure

Payment of different types of bills

Payment of school or college fees

Covering traveling expenses 
What Should I Know Before Applying For a Credit Card?
The following are the things you should consider before applying for credit cards:
Interest Rates

: These vary from one provider to another. It is important for you to be aware of the various interest rates charged by the different providers in order to avoid being charged a high-interest rate. Interest rates are also affected by various factors such as credit history, employment status, etc.  

Annual Fee

: This is a membership fee charged to your credit card on an annual basis. It is extremely important to ensure that you thoroughly go through all the terms and conditions before signing on any sort of document. 

Exchange Rates

: If you are someone who travels quite often and uses a credit card as a primary or back-up funding option, you need to be careful about this. It is good to hold a suitable international spendings plan if you are a frequent traveler. 

Minimum Salary

: Almost all of the credit cards in the market have a minimum salary criterion set in order to avail them. It is important to be aware of this before applying for the credit card of your choice. 

Benefits and Perks

: Credit cards offer numerous benefits and perks to cardholders across different categories and for different purposes. It is important to be aware of the benefits on the card of your choice and whether they fit your regular spending needs.

Other Fee and Charges

: It is extremely important to go through the fine print thoroughly and be sure of all the other fees and charges to avoid any sorts of surprises in the future. 

Credit Limit

: This is the limit that your credit card provider agrees to offer to you or what you qualify for. It is good to be aware of your limit before opting for any of the credit cards. 
How Can I Pick The Right Credit Card For Myself?
Below are some factors that you need to consider while making the decision of picking the credit cards that suit your needs the best: 
If you are someone who pays off the outstanding balance in full every month, then you should not be as bothered about the interest rate charged by providers. Instead, you should look for credit card providers that offer high rewards to cardholders for every spending incurred on the card. 

If you are looking to make a deep-pocket purchase such as a refrigerator, or maybe a washing machine, and you are not sure if you can afford to pay the entire amount in one single transaction, then it is best to opt for cards that offer easy payment plans. Many credit cards offer installment plans at 0% interest rate, wherein you can repay the purchase in easy installments spread across flexible tenures. 

If the aim behind opting for a credit card is to consolidate your existing debt and clearing your outstanding credit card dues, then it is best to opt for cards that offer balance transfer at 0% or extremely low interest rates.

If you are someone who hops on that plane very often, be it for solo adventures, business trips, or family time, it is best for you to opt for travel credit cards that offer you miles on every purchase along with numerous other travel perks that will help in making your journey even more memorable and eventful. 

If you use your credit card for your daily spending and utility or other bills' payment, then you should opt for a cashback credit card. 
Below is the future evaluation of some of the top cards available for the same in the market:
Everyday Spending
It is good to choose a card that offers cash back and other perks at no or low annual fee. Some of the cards available in the market are:
FAB Abu Dhabi Platinum Credit Card

Citibank Citi Cashback Card

Emirates NBD Lulu Mastercard Titanium Credit Card
Travel
For the frequent travelers out there, it is best to opt for a card that offers Airmiles or discounts or cashback on any flight bookings, along with other travel perks such as free access to airport lounges across the globe, discounts on hotel bookings, car rentals, etc. Some of such cards available in the market are:
ADCB Traveler Credit Card

ADIB Etihad Gold Card

CBD World MasterCard
Easy Payment Plans 
Easy installment plans help cardholders to spread their deep-pocket purchases into small affordable monthly payments that can be spread across flexible tenures. It is best to look for providers that offer easy installment plans at 0% or minimal interest rates to cardholders along with other perks and benefits. Some of the best providers in the market are:
RAKBANK credit cards

Emirates Islamic Credit Cards 

United Arab Bank Credit Cards
Balance Transfer 
Balance transfer facility allows you to clear outstanding dues on your credit cards by consolidating them on one card. Some of the provider available in the market are:
Citibank Credit Cards

CBD Credit Cards

ADCB Credit Cards
With that being said, hope you find the best card to suit your daily lifestyle while also pampering you with numerous rewards and benefits!