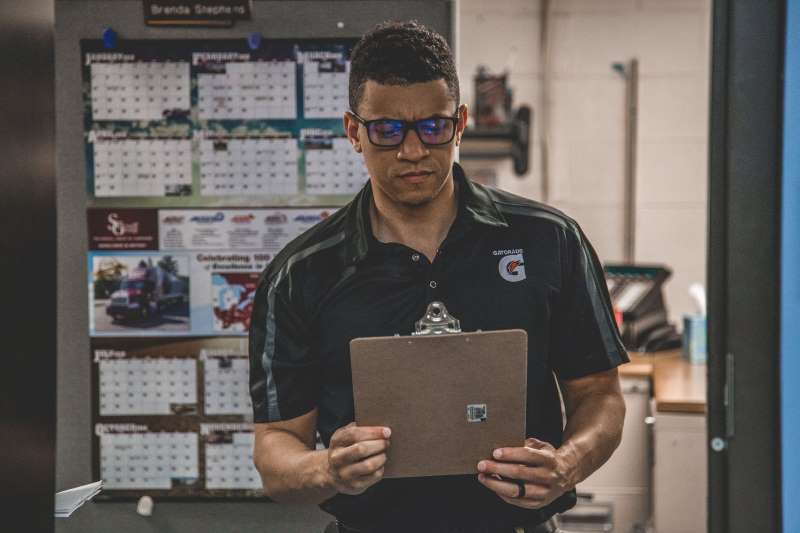 Upon hearing the word sports industry, many people, including ourselves, will envision the games, events, factors that shape up the conventional definition of sports. The game-winners, walk-offs, champions are an inevitable part of sports discussion, be it on the television or among a group of friends. It will lead to misunderstanding the whole concept of the sports industry by viewing it through a minuscule lens of players and winning streaks. It is easy to count the portion of a population that has joined sports as athletes. 16,500 people out of 313,900,000 people of the U.S are athletes. According to the U.S bureau of labor statistics, this makes up about 0.00525 percent of the total U.S population of professional athletes.
Other than joining the sports industry as an athlete, it is a fact that there must be many other possibilities behind the pitch, stadium, and players, to join the sports industry. Building a team is itself a challenging task, and managing it is another mountain to climb. The team we watch playing on the ground undermines a lot of factors that never come forward but have a significant impact on bringing them forward towards the glory. 
Having a passion for sports is not enough to enter the multi-billion-dollar sports industry worldwide. It requires knowledge and skills to attract potential employers to hire you. People who aspire to pursue a career professionally may opt for an online masters in athletic administration to equip themselves with sufficient knowledge and skills. 
There are many potential career options within the sports industry for people who are more into managerial tasks and enjoying sports at the same time. Here are some alternatives to give you the idea of such opportunities. 
1. Athletic Trainer
We have seen this multiple times when a player gets injured on the field; a person comes rushing to provide help. These individuals are athletic trainers that assess the injuries and provide first aid treatments. To work as an athletic trainer, you will need a bachelor's or a master's degree in athletic training and appear on the board of certification exam. Athletic trainers can work with the athletes to guide them during their physical exercise routine and prevent further injuries. Professional athletes have a requirement to maintain their physical health for a better field play. With people joining sports as professional athletes, the profession of the athletic trainer may grow by 30% by the end of this year.
2. Sports Agent
Sports agents play a significant role in maintaining the business deals of athletes they represent. An agent deals with legal contracts of a team they represent, negotiates and manages agreements with the client, and also guides the player while signing the contract. For a successful sports agent career, a person shall have a minimum of bachelor's degree and a sound knowledge of legal laws that are applicable in the sports industry. A sports agent with excellent marketing skills can be an asset for targeting the potential deals for athletes. 
3. Accounts Executive
Individuals with a finance or accounting degree can easily qualify to be an accounts executive for a professional athlete or a sports club. An account executive mediates the funds between the clients and the athletes. Just like other account managers, sports account executives can also deal with multiple accounts and clients at once. They can easily pull the task with skills and experience.

4. Coach
We all need a teacher to learn or improve our skills, and a professional sports team can never play without a coach. A coach is responsible for leading the team, guiding them through the game, and teach them the strategies. They prepare the individual player or a team for the game, work on the team's grey areas, and lead the players towards a better and improved field play. The position also entails the responsibility to plan game-winning strategies for victory and strive towards a better ranking of the team. A coach is often a retired athlete who once played the same game. 
5. Sales Representative
Individuals with a degree in sports management can enter the industry as a fresh graduate. Many sports teams or individual players need assistance to sell the tickets for the game. Selling tickets and convincing more people to buy the tickets requires excellent interpersonal and communication skills. The inside sales position is always available with professionals or minor league sports teams. One can polish their skills by dealing with clients and understand the industry better to move forward.

6. Physical Therapist
Injuries are not unknown to the sportsmen around the world. Many athletes go through critical and career-ending injuries at times during the play. The sportsmen need proper care, and a qualified therapist assesses the severity of the strains, develops a treatment plan, and offer therapeutic services. A physical therapist must have a working license along with a professional degree to work with a sports team. A physical therapist can also help a player to learn how to move the muscles post-injury.
7. Sports Journalist
Many people enjoy talking about sports more than the game itself. A game will be boring if there is no commentator or broadcast. Individuals with a training background in journalism can avail of the opportunity. There is plenty of career opportunities for people interested in broadcasting, writing articles, or blogs related to sport. 
Conclusion
As we have discussed, there are numerous options to join the sports industry other than being a player. People with skills and training can find a place for them smoothly. A person with a degree in psychology can become a sports psychologist to help players dealing with psychological pressure and stress. If you have a passion for capturing photos, then a sports photographer is your call. And you don't necessarily have to be a pro at basketball or a golf player or join the sports industry.