Dwayne "The Rock" Johnson is one of the biggest WWE stars ever, and is one of the most popular actors in the world. Dwayne Johnson Net Worth is around $280 million making him one of the richest wrestlers ever.
According to the latest news, The Rock will be present at UFC 244. He will be the one to present the BMF belt for the fight between Diaz and Masvidal.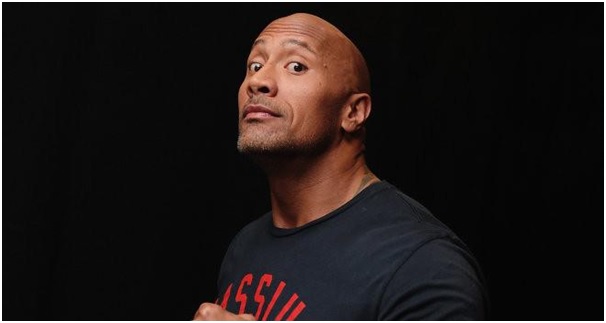 A little earlier The Rock was quoted saying he wants to be involved in the upcoming UFC 244 fight.
And after UFC president Dana White said "The Rock gets what The Rock wants". There is no doubt as to whether the Brahma Bull would appear on UFC 244 or not. The Rock is set to be present at the event on November 2, 2019, and will present the winner of the Diaz-Masvidal fight with the BMF belt which is worth $50,000.
The UFC president also revealed details about the latest BMF title, he says it is currently being designed and will be unveiled in the next few weeks.
Diaz and Masvidal are not competing for any championship, but the winner will get the BMF (Baddest M***********r) title.
The BMF title has already come under scrutiny from various critics, who feel that the title would undermine the value of UFC's real championship titles.
The idea of the fight came from Diaz after he won his fight at UFC 241, he said that his next fight would see him defending the "baddest mother***** in the game belt". Diaz then called out Masvidal. A thing that started off as a joke is now worth $50,000 and is the main event at the UFC 244 fight night.
Masvidal was the one who took the initiative to call out WWE superstar Dwayne "The Rock" Johnson. Masvidal tweeted to the former WWE superstar asking him if he would be available for UFC 244.
In response, The Rock tweeted "Doing all I can to make this fight. If I can and you win, I'll put the belt around your waist at MSG- consider it done. Already shaping up to be one of the biggest and most electrifying fights in @ufc history. Can't wait."
Even though no championship titles are being defended at UFC 244, the show is turning out to be a popular affair, and with the involvement of someone as popular as "The Rock", it is all set to become a must see event.
The Rock's appearance on the SmackDown debut show at FOX is still a mystery. There has been no confirmation about whether "The People's Champ" will be present at the SmackDown debut, but it has now been confirmed that we will at least get to see The Rock inside the Octagon at UFC 244 on November 9th, 2019.