How you design your restaurant can determine the kind of crowds you draw in. Starting a restaurant that serves the kind of food that reminds patrons of their grandma's delicious alfredo baked casserole? You're going to want to design a restaurant that entices families to come barreling through the door on holidays or after a child's soccer game.
A lot goes into determining how you design your restaurant – the color scheme, whether to use booths or round tables, plants or no plants, and even the size of the restaurant building. Although the food should always be the key factor in determining the success of your restaurant, how the place is designed will always play a huge factor in bringing hungry customers through the door.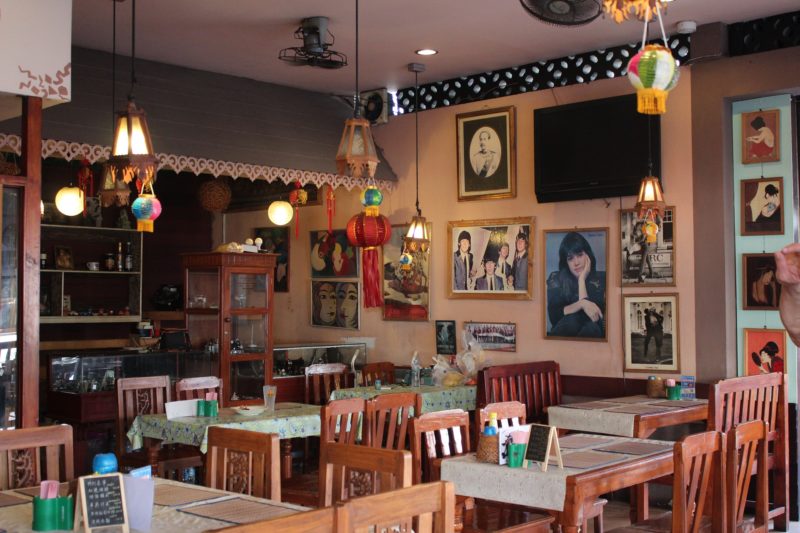 Let's take a look at the different elements of a restaurant that can determine what kind of diners will be singing your praises.
Booths Vs. Tables
Deciding whether to have booths or tables – or both – are an important part of your restaurant's design. Installing booths into your restaurant can be great for breakfast spots, diners, and sports bars. Booths allow a large group to seat themselves in a private area where they can engage in easy conversation, and also make it easy to share food. Because booths are generally on the perimeter of the restaurant, it allows for extra space to place tables on the inside.
On the other hand, tables can be placed in a restaurant in any way that you like. With restaurant table tops, you can choose to have metal tables, round tables, wood or metal tables – there's a never-ending selection you can choose from to personalize your space. Tables are great for fine dining restaurants where you are going to seat two customers at a table. Having a large round table with a spinning tray in the center can also be used in restaurants where you are planning to seat large families or groups.
Related Topic: Check this mobile ordering app for your restaurant.
Size of Your Restaurant
The size of your restaurant plays a huge role in the type of customers that come to dine at your location. Restaurants like the Cheesecake Factory, with its large ceiling covered in murals and rows upon rows of endless booths, are welcoming to all types of diners. The fact that it's a large restaurant tells customers that this is the place to be on a Saturday or Friday night, when other restaurants may be booked with reservations. If you own a fine dining restaurant, you likely want to rent a smaller space that doesn't have multiple rooms, which is more intimate for your guests who are likely there for a date night or business meeting.
Color Scheme
Whether it's pink, red, blue, yellow, green, or even purple, you can bet that the color theme of your restaurant will affect how your diners feel inside your restaurant. And it makes sense. There has been a lot of research that shows colors can evoke a certain type of feeling, which is why color plays such a huge part of interior design. Choosing the right color is super important to bring your diners an enjoyable dining experience. For a cause sit down restaurant, you want to use soft natural colors where guests can feel calm and enjoy themselves. Green is a color that is often used in restaurants with healthy options, to evoke a feeling of freshness and nature. Bright colors like orange and yellow can be used to evoke cheerfulness, and make customers feel happier. The color blue is not the best color for most restaurants, but is a great choice for seafood restaurants, to remind diners of the ocean and water.
Plants and Other Decorations
Whether you choose to decorate your restaurant with plants can actually have a large effect on the atmosphere of the location. If you're starting a health joint like Flower Child or Modern Market, having succulents on the tables and plants at the entrance can make the restaurant have a more nature like vibe, which is important to guests who are looking to eat healthy or are conscious of the environment. However, if you're creating a bar or are looking to have an industrial theme in your restaurant, it's much less important to have plants in your restaurant. In a sports bar, decorations to draw your customers in can be huge flat screen TVs, sports memorabilia, or framed signed photos of famous sports players.
So there you have it! These are some of the key elements you should pay attention to when designing the space of your restaurant, because the atmosphere of your dining space, along with how it appears in images on Instagram, will have a great impact on the diners that call your restaurant home.