The mental image of a starving artist and how it is associated with Bohemian life can be attributed to the work by HebriMurger titled La Vie de Bohème, or scenes of the Bohemian life, published in 1851.
Throughout history, artists have been depicted in movies, literature, and pop culture as living a hand-to-mouth existence. Apart from the misconception about the amount of money they make, their resources all go to their craft.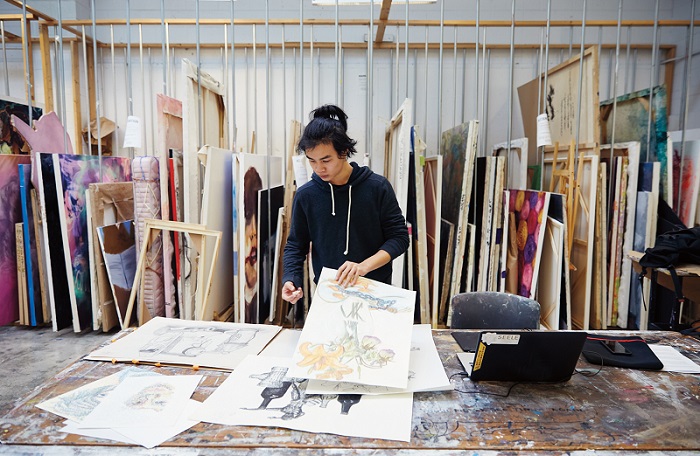 This myth about the starving artist is enough to keep your kids from enrolling in an arts college.
However, as early as 1980, this myth has been debunked. A study compared the incomes of artists with workers in other industries. The research found out that they don't earn significantly less compared to their peers.
If you live in NC, here are two good reasons why you should allow your kids to go to an arts college North Carolina:
They Can Make a Good Living
Here are some of the projected salaries earned by an art or design degree in North Carolina, according to the Bureau of Labor Statistics.
Arts Director – The art director earns a median pay of over $92,000 annually. The art director is responsible for the final style output of the visuals in magazines, movies, TV, newspapers, and brochures
Animators and multimedia creators – They create visual effects and animation that you see in movies, TV, commercials, and games. They earn an average of $72,520 each year.
Software developers and game designers – Those who make games and software go on to pursue very lucrative careers. They are one of the highest-paid workers across industries. The BLS said they earn more than $105,000 a year.
Interior Designers – A career in interior design will earn you an entry-level pay of $53,370 per year. That figure is still more than the average median wage in the United States, which is around $31,000. Meanwhile, those with an established reputation earn upwards of $90,000.
They are happy with Their Careers
A 2014 survey by SNAAP titled "Making It Work: The Education of Recent Arts Graduates" asked 88,000 recent graduates about how their careers turned out. The study centered on whether the alumni are satisfied with their jobs. It highlighted if their jobs are related to their course in college.
The study found out that more than 6 in 10 found work that is related to their degrees. More than 6 in 10 are also satisfied with their income, although it should be noted that 52% of recent graduates complained about low pay. But that's likely because the position comes with an entry-level wage.
Meanwhile, the overall satisfaction with the job they got after graduating with an arts degree is very high. The survey listed the job satisfaction rate for prior graduates at 82%.
There are vital aspects of enrolling in an arts college in North Carolina. One key thing is you don't have to spend four or five years at the university to kickstart your career.
Also, they offer Founder's Scholarships for deserving students who want to pursue a degree in interior design, photography, animation, and media arts.