Memphis is an underrated gem of the South. Places like Nashville may seem trendier, but Memphis has a ton of culture and history to appreciate. In other words, the city's got soul. If you're moving there, you'll find there's plenty to do and see, and all at a price that's more affordable than places on the East or West coast. One study ranked it the 7th most affordable city in the U.S. as of 2018. That said, moving is stressful no matter what awaits you in your new city. Here are a few things you need to know as you start the process of moving to Bluff City.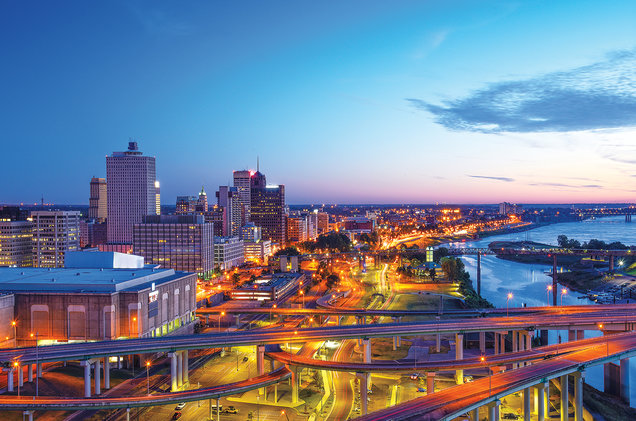 It Helps If You Have a Car
There are some cities where it's relatively easy to get around without a personal vehicle. Memphis is not one of those cities. Some city officials are interested in improving mass transit, but it's an expensive project. Right now, getting around the city via bus takes a lot of time and energy. If you have the ability to use a car, it's best to do that.
The bonus: You won't have to pay a lot for gas. It's usually quite cheap in Memphis. You can get it for less than $2 in some places, although it also depends on what time of year you're filling up. What about traffic? With a population of about 650,000, there is bound to be an occasional traffic problem, especially with most of the population driving. But standstill traffic is less of a threat than it is in places like Los Angeles or Houston.
Buying Might Be Better Than Renting
When you first move to a city, it's common to get an apartment first, then wait and learn more about the city before you decide to get a house. But in Memphis, you might want to get a house right from the get-go. Houses are quite affordable, as mentioned above. You can probably get something nice for around $100,000. If you have twice that amount, you can get even more. We're talking about a house with three bedrooms, two baths, and a fenced-in backyard.
But if you're not quite ready to make the plunge into home ownership as soon as you move, that's OK. Moving is a lot, and it's reasonable to rent an apartment for six months or a year while you get your bearings and figure out the city. But while moving usually involves getting rid of a lot of older stuff you're not using, that's not as big an issue if you know you can buy a home in the next year or two. If you do rent, look into the various self storage options in Memphis. It's a great way to store that dining room table or rocking chair that you might not have room for in an apartment but will definitely want after you get the keys to your own house.
The Weather Can Get Wild
Memphis is in the South, which means there's a chance of tornadoes. Tornado watches and the occasional warning are old hat for people in Tennessee and the Mid-South. There's no need to panic, but you should be prepared in ready in case the sirens sound.
In general, it's best to take shelter in an interior room with no windows. In most houses and apartments, that means the bathroom. Think of a plan before severe weather hits. If you do, you'll be more likely to react calmly once things do get potentially messy. You should also keep an eye on severe thunderstorm warnings, as they're more common than tornado warnings. You can still get a lot of damage from straight-line winds and hail, even if there's no funnel cloud on the horizon.