Warmer temperatures and longer days make summer the perfect season to throw a party. Regardless of what you're celebrating this season, make sure to follow these tips to throw the ultimate summer party.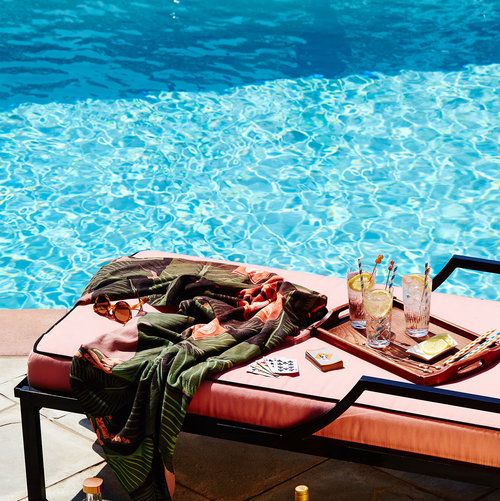 Send out invitations
The first step to plan any party is sending out invitations. Aim to send out invitations at least a month in advance to ensure that your guests will be able to set time aside to attend your party. When creating your invitations, make sure to include the date, time, and location of the party, the kind of food you'll be serving, proper party attire, and rain plans for the event.
If you're throwing a bigger party, consider asking guests to RSVP. RSVPs can help you determine how much food you'll need to make and how many guests you'll be accommodating. If you choose to set an RSVP, make sure to include your contact information and date to RSVP.
Pick a theme
Choosing a theme for your backyard bash can help you ensure that your party is both memorable and entertaining. Although it's not necessary for every element of your party to adhere to a specific theme, you should aim to stick to a cohesive theme and overall look.
For example, if you decide to go with a rustic theme, try setting your tabletops with mason jars or focusing on a neutral color scheme. If you're having trouble choosing the perfect theme for your party, try checking out sites Pinterest for inspiration.
Themes also make great photo-op moments. With different stations or setups pertaining to a certain aspect of your theme, your guests will want to check all of them out and savor them with a photo. If you have a photo share device set up, all of your guests can upload their snaps to the cloud device and you can all share and browse through the photos later on to see all the fun and creative ways everyone enjoyed the party.
If themed parties aren't for you, you can still obtain a polished look by sticking to a color palette. Choosing a palette that works for you – whether it be monochrome or pastels – can help you craft an elegant table setting.
Plan your menu
Regardless of how many guests you're feeding, it's important to start planning your menu well in advance. If you're throwing a smaller, more intimate party, consider choosing cuts of meat that each guest can enjoy, like filet mignon. On the other hand, if you're throwing a kid's birthday party or a family reunion, keep it simple with burgers and hotdogs.
When planning your menu, don't forget to account for drinks. Homemade lemonade and iced tea are great options that everyone will enjoy. If you want to stick to a summer theme, consider to rent slushie machine, as this will be a fun way for guests of all ages to cool off. If you're looking to serve something fancier, try making your own fruit juices or serving pitchers of fruit-infused water.
Choose the entertainment
Since entertainment is at the core of any great party, offer guests a few options. Your party's entertainment should be tailored to your guest's preferences in order to ensure that everyone will have fun.
If your space allows for it, set up a net for a volleyball game or stick to classics like cornhole. On the other hand, you're hosting a party for younger children, be sure to offer them plenty of options for entertainment. If you're not sure where to start, try researching entertainment options in your area.
Set the lighting
Setting up lights around your deck, fence, or nearby trees can help set the mood for your party and provide adequate lighting after the sunsets. Globe string lights are elegant and set off a warm glow, while traditional Christmas lights provide more light and come in a variety of colors. In addition, try lighting torches or setting up a small campfire to keep mosquitos and other pests away.
All in all, by following these steps and planning in advance, you'll be able to throw an effortless outdoor party this season.