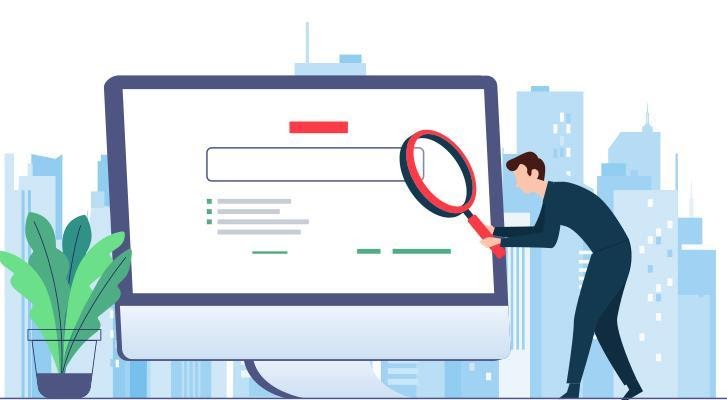 The internet is a vast sea brimming with data and information, navigating through which is no easy task. To traverse the cyberspace thus, we all rely heavily on search engines every day. They are the starting point of online journeys for the majority of people. It is our dependence on these platforms that have made it increasingly important for businesses and tech experts alike to acquaint themselves with how they operate and learn their inner workings.

Technology is evolving and search engines are one of the most dynamic fields there is. With changing algorithms and updates coming in, your site that once ranked on top could come crashing down the charts. You must keep abreast of all the trends and adapt constantly if you want to remain in the game. For this reason, we have compiled a list of important search engine statistics that you must know.

As the year comes to an end, the trends have changed and if you are to make your mark on the digital front you must adapt to them. These statistics cover several aspects of search engines. Which search engine dominates the cyberspace, what kind of behavior do users' exhibit, what are the click-through and conversion rates as well as how do search engines make their top picks? We'll discuss them all.

A lot of our statistics will focus on Google since it has the largest market share. However, our list also covers other players in the market to give you a more holistic view of the matter. They are just as crucial and cover an important cross-section of the mass audience that you might want to target and convert to customers.
Google dominates the playing field at a staggering 92.78%. It is followed by Bing at 2.55%, then Yahoo! at 1.6%. China's Baidu has a market share of 0.9% while the market share for Russia's Yandex RU stands at 0.5%. DuckDuckGo, on the other hand, has a market share of only 0.4% globally.

The five search engines which make up a market share of 5.95%, are unlikely to give Google a run for its money. This is the reason why while developing a marketing strategy, firms tend to and should prioritize their optimization on Google. With more than 90% of people using this service, it makes sense.

Google has a share of 88.25% of the US Market
It is true that a Google-centric marketing strategy will tide you over for the most part and that it may be all you'll ever need, but if you're based in the USA you will miss out on an important segment of people if you do so.

In the US, Bing has a market share of 6.33%, Yahoo! a share of 3.84% and DuckDuckGo of 1.27%. Thus, if the marketing strategy only focuses on Google, you will end up alienating around 11% of the population and the potential customers it holds.
The market shares of each search engine differ from country to country, region to region. If your company is based in China or Russia for example, a Google-centric marketing strategy will sink even the hopes for conversions, sales or growth.

In China, Google has a market share of only 2.29%. It is dominated by Baidu at 61.13%, followed by Sogou at 24.06%, then Shenma at 7.39% and Haosou at 2.53%. While Baidu shares a major portion of the world's market share, the rest are some you've most probably never even heard the names of.

The case of Russia is somewhat similar. Google does make up a market share of 51.96% which is high but does not dominate the market. Yandex RU gives it a competition with a market share of 44.33%. Here too a Google-centric strategy would largely fail.
Desktop, tablet and mobile users behave differently
When users employ varied devices, they experience the web differently. Google's market share worldwide on Desktop search is 87.96%, followed by Bing's 5.26%; then comes to Yahoo! at 2.73%, Sogou at 0.84%, Yandex RU at 0.81% and Baidu at 0.57%. As you can see, Baidu, which was among the top six search engines worldwide, lags behind Sogou which was nowhere on the charts before.

The market shares worldwide on Tablets however, reaffirm the first trend we observed in which Google dominates. Google's Tablet market share globally stands at 90.66%, followed by Bing at 4.16%, then Yahoo! at 2.96%, DuckDuckGo at 1.1%, Baidu at 0.51% and Yandex RU at 0.23%. Here we see that DuckDuckGo that had the least market share globally is faring better than Baidu and Yandex RU as far as Tablets are concerned.

In the case of market shares worldwide on Mobiles, Google's share stands at a whopping 95.69%, followed by Baidu at 1.11%, then Yahoo! at 0.9%, Bing at 0.88%, Yandex at 0.35% and Yandex RU at 0.34%. Considering that Mobiles are fast becoming more popular among people for surfing the net, this is an important trend to consider.

Search results for mobiles show fewer results
A staggering 52% of global internet traffic comes from mobile devices which means the user experience is becoming increasingly driven by search engine interface on mobile phones. You may think that your SEO team is doing well by making sure the website appears on the first page, but it's possible that half the people you're trying to reach will not find you. With time, mobiles are becoming the preferred device for people and search engine optimization, therefore, will become more and more competitive.
51% of smartphone users have discovered a new company while surfing on mobiles
This highlights how important it is for your company to ensure your firm appears on mobile searches. More than half of smartphone users have discovered new companies while surfing on their mobile phones, which is something you might want to make the most of if you're looking to expand and get noticed and also if you want to ensure your market share does not diminish.

Around 78% of location-based mobile searches lead to an offline purchase.
This means that while your online store may not be reflecting the high number, your store could be making conversions because of it. You might find it interesting that 86% of people look up the location of a business on Google Maps.
Amazon is the starting point for online shopping for many
Data shows that more than 50% of the product searches are carried out on Amazon, not Google. Amazon left Google behind as far as the shopping search engine goes. This shift means that if you're a shop looking for sales, simply adapting to Google's algorithms might not be enough or that of any search engine for that matter. As you plan your strategies you must make sure your site is just as appealing to Amazon.
Product searches make up a small portion of Google searches, 3.5 billion a day, but it is important to note that Amazon's rise has affected Google's business model which includes PPC advertising. As an individual searches for any given products, ads pop up to help resolve the user's query. As they click and buy the product, more sellers are prompted to advertise thus financing the search engine.
By 2022, voice is expected to be a $40 billion channel
People who search using the voice feature is increasing and by 2022, it will be thriving. It is important to note that currently around 65% of people aged 25-49 speak to their voice-enabled devices at least once a day. This also means the way people are searching is changing and the algorithm will change in the future to best answer those queries. Companies must adapt to this trend as it will be dominating the search engine system in the future.
Around two-thirds of the people who use digital voice assistants like Google Home, have been found to use their smartphones less often. 
70% to 80% of users focus on organic results
One would think coming on top of the Google page would bear great results in an exchange for paying for the advertisement, but one should be aware the users opt to click more on organic results. Organic SEO is around 5.66 times better than search ads, according to research.
Some Facts About Google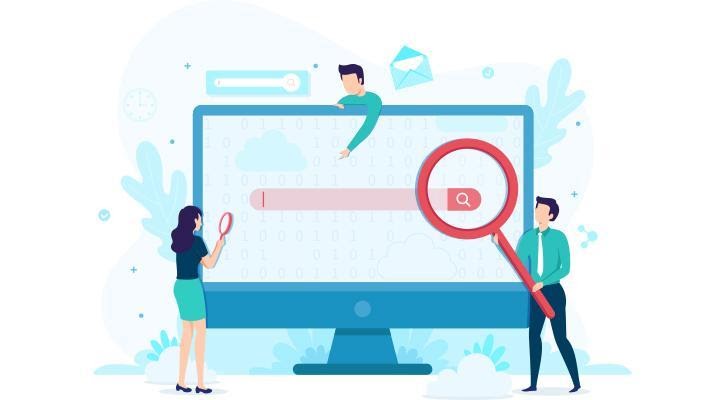 Google receives more than 63,000 searches per second a day
This is the average number of how many people use Google daily. This means that Google performs at 2 trillion searches per year, approximately 3.8 million searches per minute, 228 million searches per hour and approximately 5.6 billion searches in a day.
15% of the searches are new
Of these 2 trillion searches carried out in a year, 15% of the queries have never been Googled before. These are related to daily activities like news and trends.
200 factors are taken into account before displaying results
Google's algorithm considers 200 factors before answering your query, ensuring it is indeed what you need. These factors include things like content and backlinks among others. Another important factor is loading speed for pages. With 5G coming in and the web becoming faster, your site has to load even faster. Upgrading to faster internet like charter spectrum services should give you an idea of what you're dealing with.
The first page results contain on average 1890 words
If the first page shows ten sites it has ranked at the top, then each site gets 189 words to catch the reader's eye. This is also reflective of how important meta description is.
50% of the search queries are at least four words or longer
This trend shows the increasing need to use long-tail keywords in the content.
Wrap-up
Search Engine Optimization is a dynamic field and to keep up with the challenges, it is important to keep up with the trends. This was a list of statistics we had to share! If you want to know more, you might want to read SEO in numbers on Markinblog.